BREAKING: Tinubu Nominates Yemi Cardoso as New CBN Governor
After months of anxiety about who would become the next Governor of the Central Bank of Nigeria (CBN), President Bola Tinubu has approved a new candidate
President Tinubu nominated Dr. Olayemi Michael Cardoso to head the affairs of the apex bank
Similarly, President Tinubu nominated four other experts to deputise Cardoso in restructuring Nigeria's economy
FCT, Abuja - President Bola Ahmed Tinubu has nominated Dr. Olayemi Michael Cardoso as the new Governor of the Central Bank of Nigeria (CBN), who will replace the embattled Godwin Emefiele suspended months ago.
The nomination of Cardoso was made known on Friday, September 15, via a statement issued by Ajuri Ngelale, the special adviser to the President on media and publicity.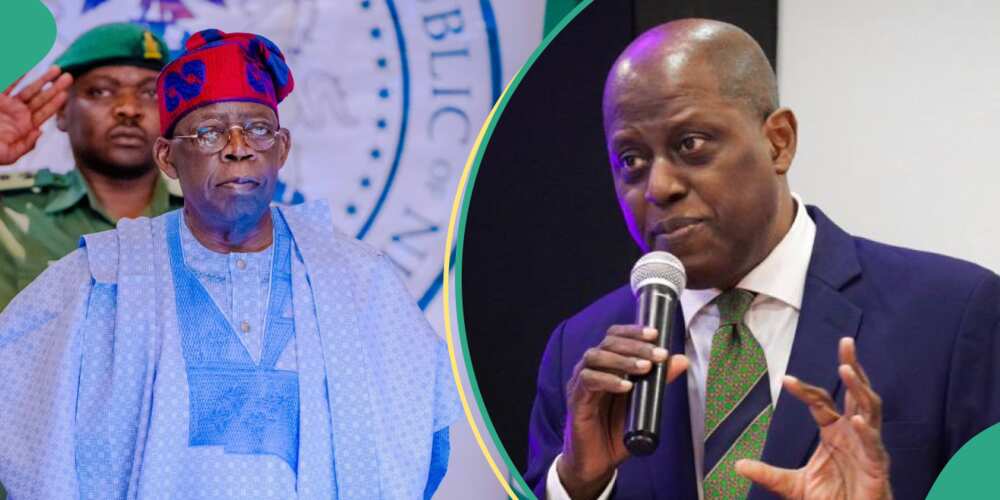 Cardoso's appointment for a five-year term will be subject to the screening and confirmation of the Nigerian Senate.
The statement reads:
"This directive is in conformity with Section 8 (1) of the Central Bank of Nigeria Act, 2007, which vests in the President of the Federal Republic of Nigeria the authority to appoint the Governor and Four (4) Deputy Governors for the Central Bank of Nigeria (CBN), subject to confirmation by the Senate of the Federal Republic of Nigeria."
Tinubu appoints four experts to deputise Cardoso
Similarly, President Tinubu also approved the nomination of four other deputies who make up the top management team of the apex bank.
These four deputies subject to Senate screening and confirmation include Mrs. Emem Nnana Usoro, Mr. Muhammad Sani Abdullahi Dattijo, Mr. Philip Ikeazor and Dr Bala M. Bello.
As the statement states, these appointees are expected "to successfully implement critical reforms at the Central Bank of Nigeria, which will enhance the confidence of Nigerians and international partners in the restructuring of the Nigerian economy toward sustainable growth and prosperity for all."
Tinubu sacks Nami, appoints Adedeji as FIRS boss
Meanwhile, President Bola Tinubu has terminated Muhammad Nami's appointment as the FIRS chairman.
The president subsequently approved the appointment of his special adviser on revenue, Zacchaeus Adedeji, as the acting chairman of the tax commission.
Nami was the second appointee of former President Muhammadu Buhari, whom President Tinubu would be sacked in the first half of September.
Source: Legit.ng