Jumbo Tomato Mix from the makers of Gino launches in Nigeria
Like other parts of Africa, mealtime in Nigeria is always special. It affords us the opportunity to show the richness and dexterity of our culinary prowess. Jumbo, the iconic food brand of GB Foods (the makers of Gino) has been part of the local culinary heritage in West Africa and Central East Africa countries since 1973, from Mali to Madagascar, Algeria to Senegal and so many more.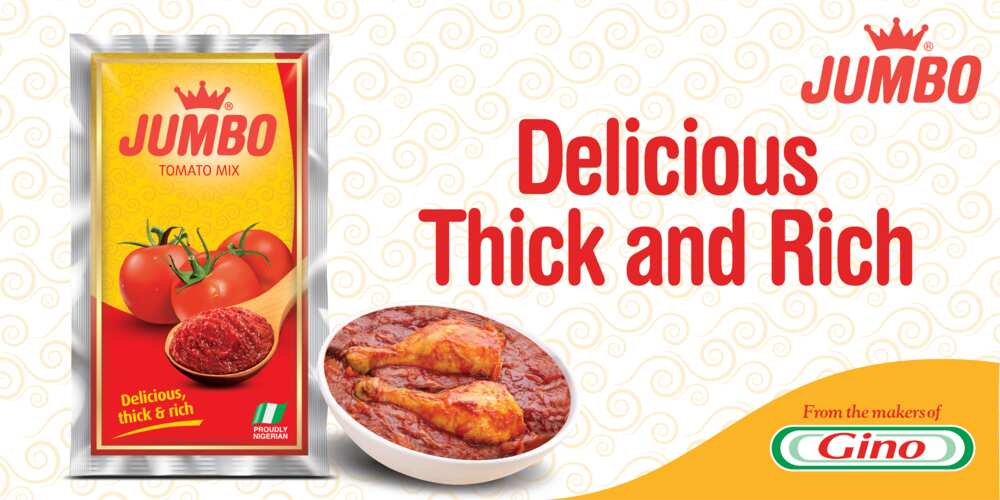 In his launch address, Managing Director GB Foods Africa, Nigeria Business unit, Vincent Egbe said, ''The Jumbo brand has been nourishing Africa for 50 years. In the West and East African Regions, the brand with the crown has become a household name. It was only a matter of time before Jumbo would make its glorious entry into Nigeria, bringing with it the uniqueness, richness, and quality the rest of Africa has been enjoying. Our delicious, thick & rich Jumbo Tomato mix is finally here.''
Jumbo Tomato Mix has come to raise the bar in the tomato paste category. With the freshest and juiciest tomatoes sourced from the lushest plantations, it proudly brings a richness and thickness unmatched in the land. Knowing that the importance of home cooked meals is intrinsic to our culture, Jumbo Tomato Mix has come to make every meal a celebration!
The launch event was well attended by the company's key distributors, invited guests and Sales representatives. The high point of the day after the unveil was the cooking competition by distributors, of course the delicious meals were made with Jumbo Tomato Mix.
See more photos below: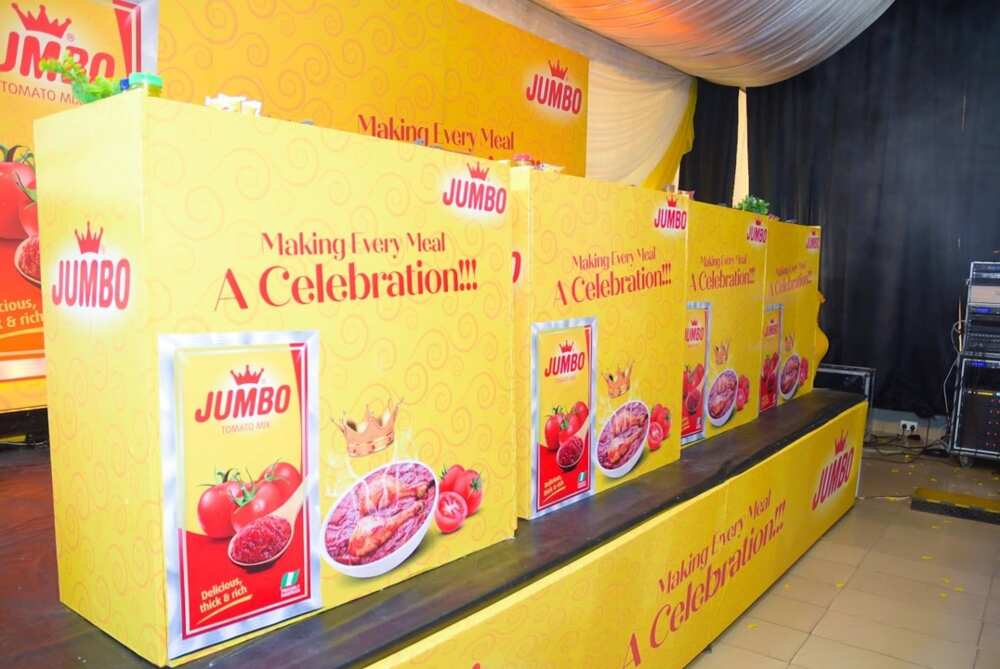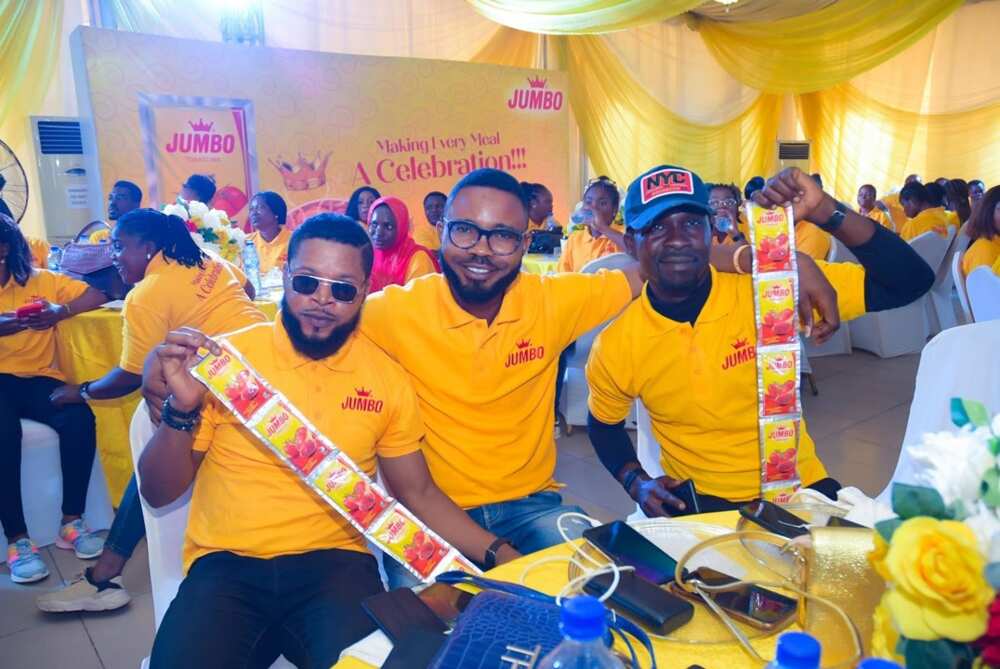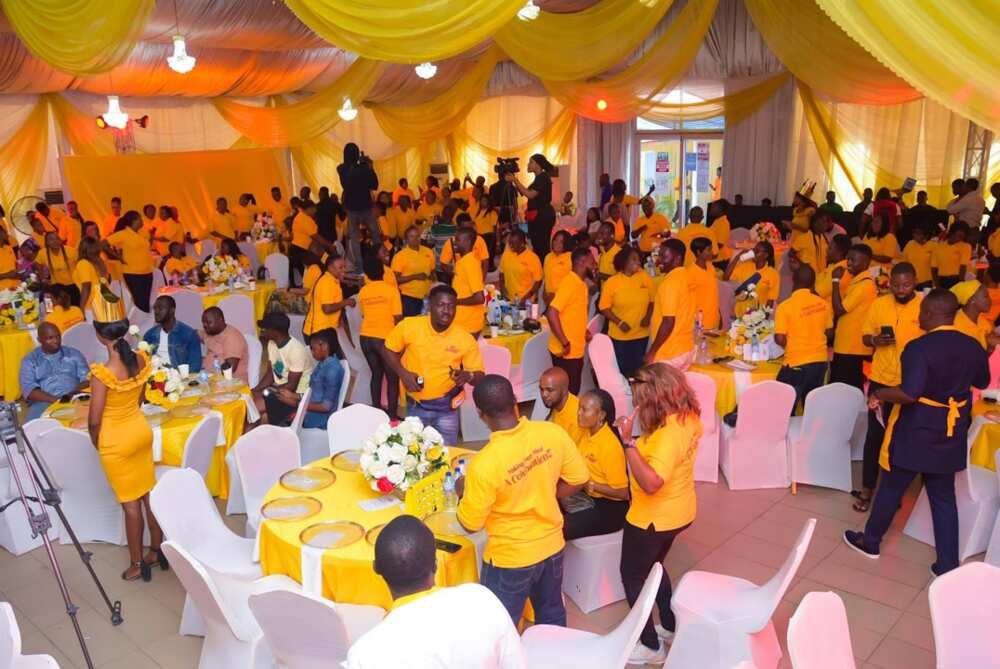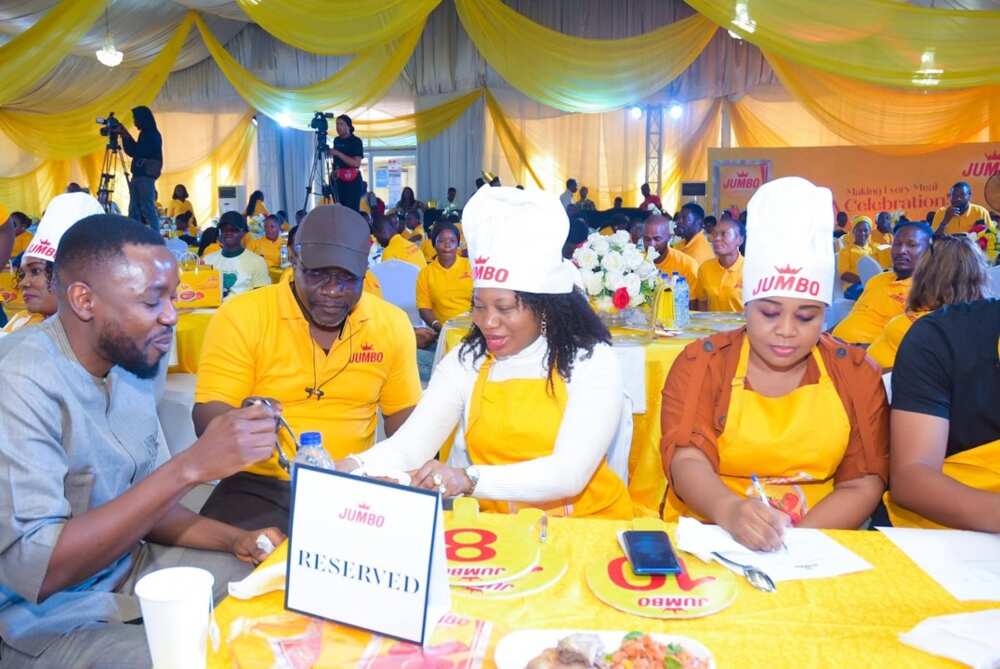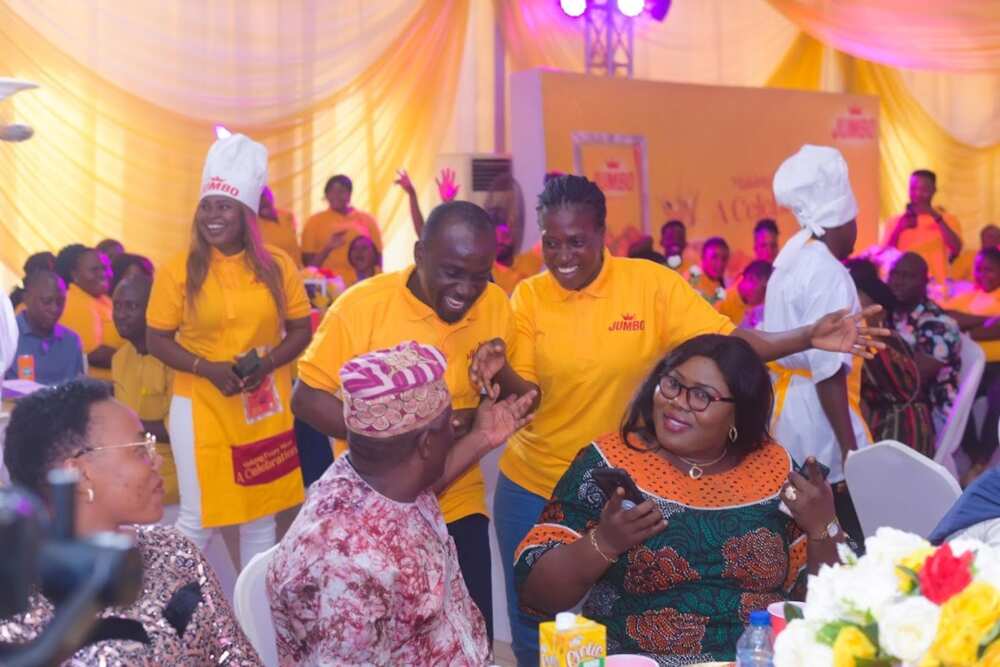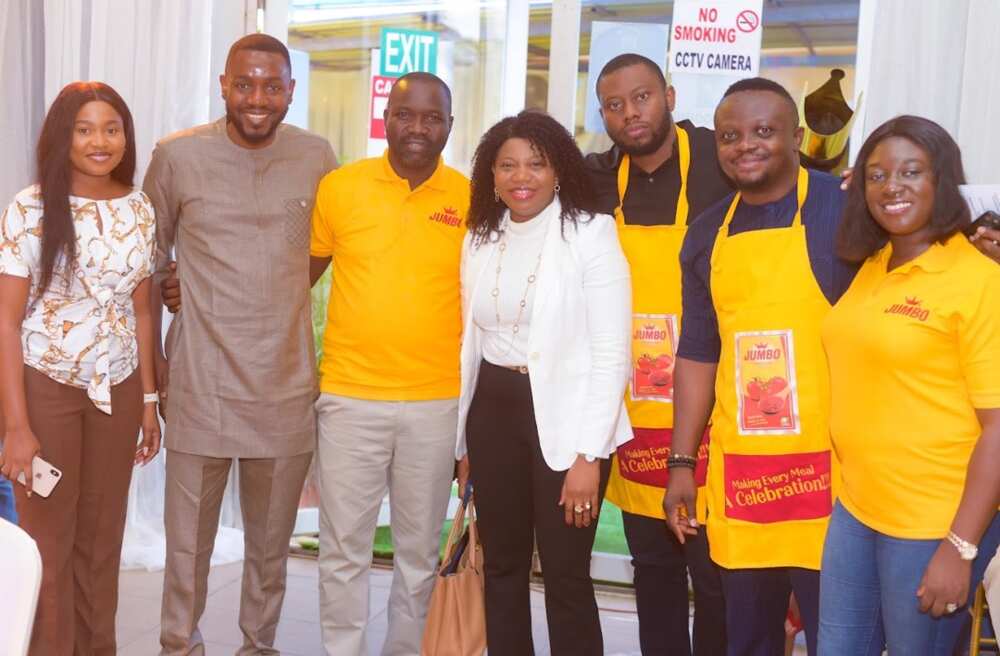 [Sponsored]
Source: Legit.ng