Organ Trafficking: Victim Breaks Silence After Ekweremadu, Wife's Imprisonment
Following the completion of the organ trafficking case involving Senator Ike Ekweremadu, his wife Beatrice, and Dr Obeta, a new development has emerged
The victim, David Nwamini, said he does not want to return to Nigeria because of fear for his safety
Nwamini said he might be arrested and killed upon return but prefers to work in the UK
David Nwamini, the 22-year-old victim behind to whole organ trafficking saga of Senator Ike Ekweremadu and his wife Beatrice Ekweremadu, said he does not want to go back to Nigeria.
Vanguard reported that he wanted to remain in the United Kingdom, as "they could arrest me or kill me in Nigeria".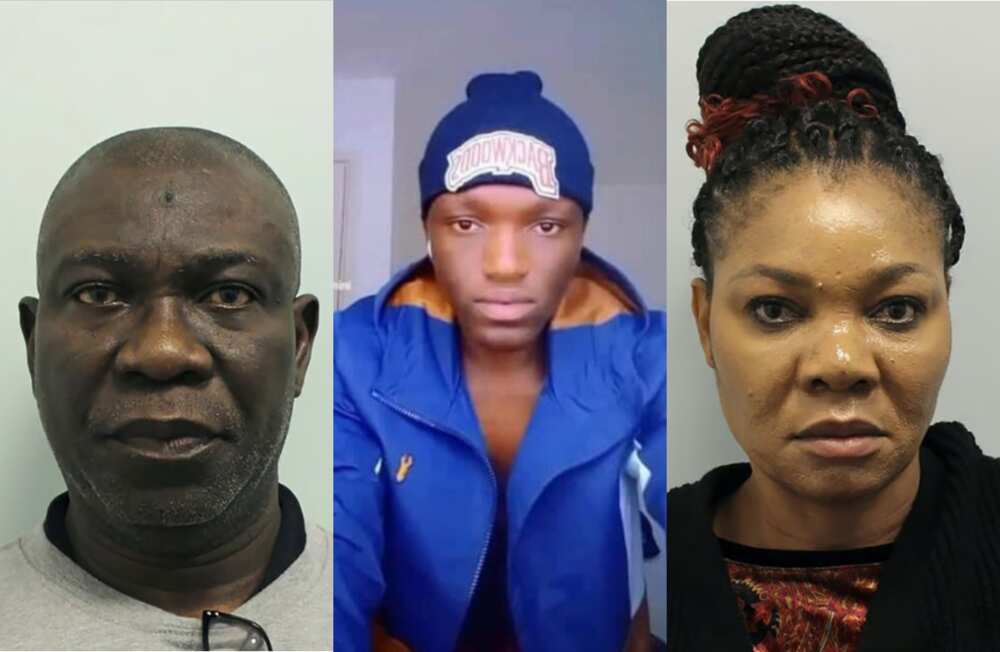 Nwamini became the subject matter in the life of the Ekweremadus and the public after he was transported to the UK from Nigeria to donate his kidney for Ekweremadus' 25-year-old daughter, Sonia, who is suffering from kidney disease.
In the latter stages of the plan, Nwamini backed out of the conspiracy and approached the UK authorities for his life.
This development led to the arrest of the lawmaker and his wife, both convicted and sentenced to prison.
Nwamini recounted that he was unaware of the whole scheme as he was lobbied to make the trip to London.
As reported by Punch, Nwamini said:
"He (Dr Obina Obeta) did not tell me he brought me here for this reason. He did not tell me anything about this.
"I would have not agreed to any of this. My body is not for sale."
He further disclosed that he had been approached with an opportunity to work in the UK.
He said:
"I worry for my safety in Nigeria. Those people can do anything. I think they could arrest me or kill me in Nigeria.
"My plan now is to work and to get an education and to play football," David said, adding that he does not want to claim compensation from the "bad people" as it would be "cursed and bad luck".
Nwamini further recounted that his father was approached and threatened to get him to drop the case.
Video Shows Moment British Judge Sentences Ekweremadu, Wife, Doctor to Prison
Meanwhile, a viral video of the sentencing of Senator Ike Ekweremadu, his wife, Beatrice Ekweremadu and their accomplice Dr Obinna Obeta has emerged.
This was hours after the court sentenced the former Deputy Senate President to 10 years imprisonment.
In the viral video, Beatrice was handed a four-year jail term while Dr Obeta was handed 10 years.
Source: Legit.ng