FG under pressure as calls for reinstatement of Ararume as NNPCL chair heightens
With less than a month to the end of President Muhammadu Buhari's tenure in Aso Rock, his integrity has been put to the test again
Justice Iyang Ekwo of the federal high court in Abuja recently nullified the ouster of Sen Ifeanyi Ararume as a non-executive chair of NNPCL
The federal government, on the other hand, is yet to oblige to the ruling of the court, thereby causing a lot of outrage in the civil society space
FCT, Abuja - President Muhammadu Buhari is under immense pressure over a federal high court ruling nullifying the sacking of Senator Ifeanyi Ararume as Non-Executive Chairman of the Nigeria National Petroleum Company Limited (NNPCL).
The Niger Delta Rights and Accountability Forum (NDRAF) on Monday, April 24, via a statement made available to Legit.ng tasked President Buhari to obey the court ruling as it further fosters his reputation and legacy as a leader whose administration had high regard and respect for the rule of law and the judiciary.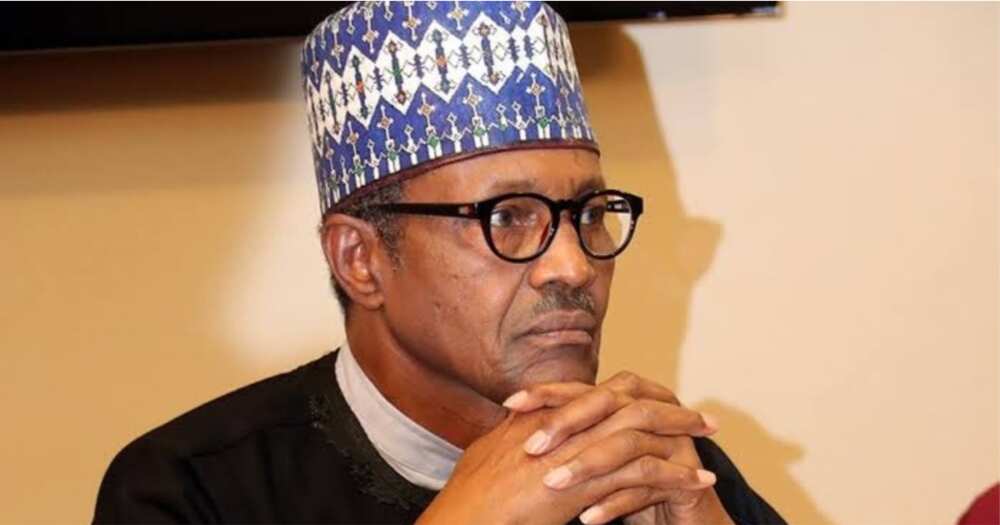 However, the group stated that the negative consequence of willfully disobeying the court's judgment would be too much on the government, especially when it is winding down.
While praising the judgment delivered by Justice Inyang Ekwo, the group noted that it is also in the best interest of the Federal Government not to go on Appeal, as that will send the wrong signal to Nigerians and the international community.
The statement read:
"We call on the Federal Government to reinstate Senator Ifeanyi Ararume as Non-Executive Chairman of the Nigeria National Petroleum Company Limited (NNPCL) following the judgment of Justice Inyang Ekwo of the Federal High Court, Abuja.
"Any further delay will send a wrong signal and paint the government in bad light. As affirmed by the court, the sacking of Senator Ararume was done in bad fate, and it was illegal and unlawful.
"President Buhari should direct the immediate reinstatement of Ararume and also warn the Attorney-General not to proceed on Appeal. The President should note that disobeying the judgment will place a moral burden on him as he leaves office and paint him in a very bad light.
"Obeying the judgment is the only panacea to calm frayed nerves and show to the world that the Buhari's administration abhors impunity."
In delivering judgment in the matter, Justice Inyang Ekwo said that Ararume's removal was unconstitutional and restored him as the Non- Executive Chairman of the national oil company with full benefits.
The judge also set aside every decision taken by the board that was appointed after Mr Ararume's removal and equally awarded N5 billion as damages in his favour.
"It's Null, Void": Buhari to Pay N5bn to Ifeanyi Ararume as Court Overturns His Removal as NNPC Chairman
Recall that Legit.ng reported that the Federal High Court in Abuja has nullified the removal of Ifeanyi Ararume as NNPC Non-Executive Chairman by President Muhammadu Buhari.
The Court stated that the sacking was illegal and unconstitutional and demanded that Ararume be paid N5bn in damages.
The court also ordered the reinstatement of Ararume as the NNPC Non-Executive Chairman.
Source: Legit.ng