Senate Presidency: APC Chair Asks North-West Senators To Step Down for Christians in South-South
Mallam Salihu Moh Lukman has asks elected Senators aspiring for the office of Senate president to step down for a Christian from the South-south
He urged APC national chairman, Sen. Abdullahi Adamu to consider wider consultative process in managing affairs of the party
Lukman added that dousing ethnic and religious tension in the country will require sacrifices on the part of all both as leaders and members of APC
Mallam Salihu Moh Lukman, the national vice chairman of the ruling All Progressives Congress (APC) in the North-west, has sent an important message to some northern senators elect.
In a statement made available to Legit.ng, he urged them to step down for a Christian from the South-south.
Lukman who is the north-west APC chairman also appealed to the APC national chairman, Sen. Abdullahi Adamu to consider wider consultative process in managing affairs of the party.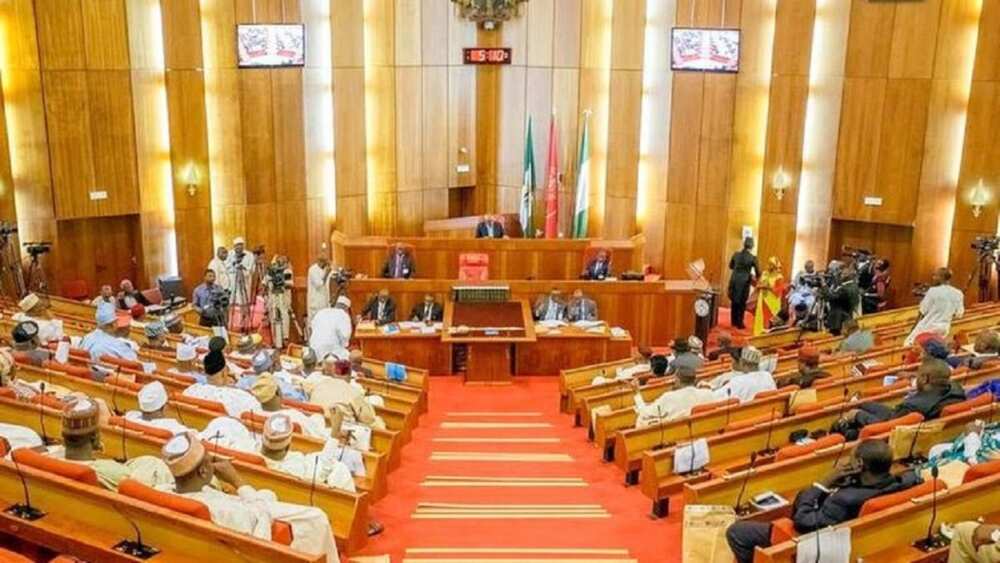 Going further, Lukman said the APC NWC led by Sen. Abdullahi Adamu need to become more aggressive in driving the process of negotiating leadership of the 10th National Assembly.
He said:
"For instance, I have people from North-West declaring to contest for the position of Senate President without the courtesy of consulting any of us from North-West in NWC. As much as I respect every elected National Assembly member from North-West, I will appeal to those aspiring for the position of Senate president to step down their aspiration in the overall interest of national cohesion and to ensure that in line with our commitment as leaders of the North-West to support the administration of Asiwaju Tinubu to assume office in May 29, 2023 with a good support base from Nigerians across every section and irrespective of ethnic and religious divide.
"This public appeal has become necessary given the flood of aspirants for leadership of the 10th National Assembly, which if left to continue unregulated could throw up unexpected people in the leadership of the 10th National Assembly.
"Should that be allowed to happen may result in producing the undesirable consequences of destroying the electoral viability of APC in future elections. As a ruling party, mandated to provide political leadership to the country for the next four years, everything must be done to sustain the confidence of Nigerians."
Former Southeast governor speaks on Buhari's next appointment as a politician after leaving office on May 29
Meanwhile, the lawmaker representing Abia North senatorial district, Orji Uzor-Kalu, has called on President Muhammadu Buhari to take over as the chairman of the All Progressives Congress (APC) board of trustees (BoT).
Uzor-Kalu said it is important for the president to take over the chairmanship of the ruling party's board after leaving office on Monday, May 29. Speaking after a closed-door meeting with President Buhari at the State House Abuja on Tuesday, March 28, the former governor of Abia state informed the president of his decision to run for the position of Senate President in the 10th National Assembly.
Noting that the position of Senate president for the 10th Assembly has been zoned to the southeast, Uzor-Kalu said he discussed the stability of the APC with President Buhari.
Source: Legit.ng