2023: "Peter Obi Is Deceiving Everybody, He Is a Container Economist", Dele Alake Declares
Dele Alake has vowed not to apologise to supporters of Peter Obi, former Anambra state governor and Labour Party (LP) presidential candidate
Alake recently made uncomplimentary remarks on the presidential ambition of Obi, a move which the candidate's supporters are not happy about
According to the APC supporter, the former Anambra governor is deceiving Nigerians with his words
In what will anger supporters of Peter Obi, Dele Alake, director of Strategic Communication for the All Progressives Congress (APC) presidential campaign council, has vowed not to apologise to them.
This follows the reaction to his recent statement where he dismissed the 2023 ambition of the former Anambra state governor and Labour Party (LP) presidential candidate, Independent Newspaper reports.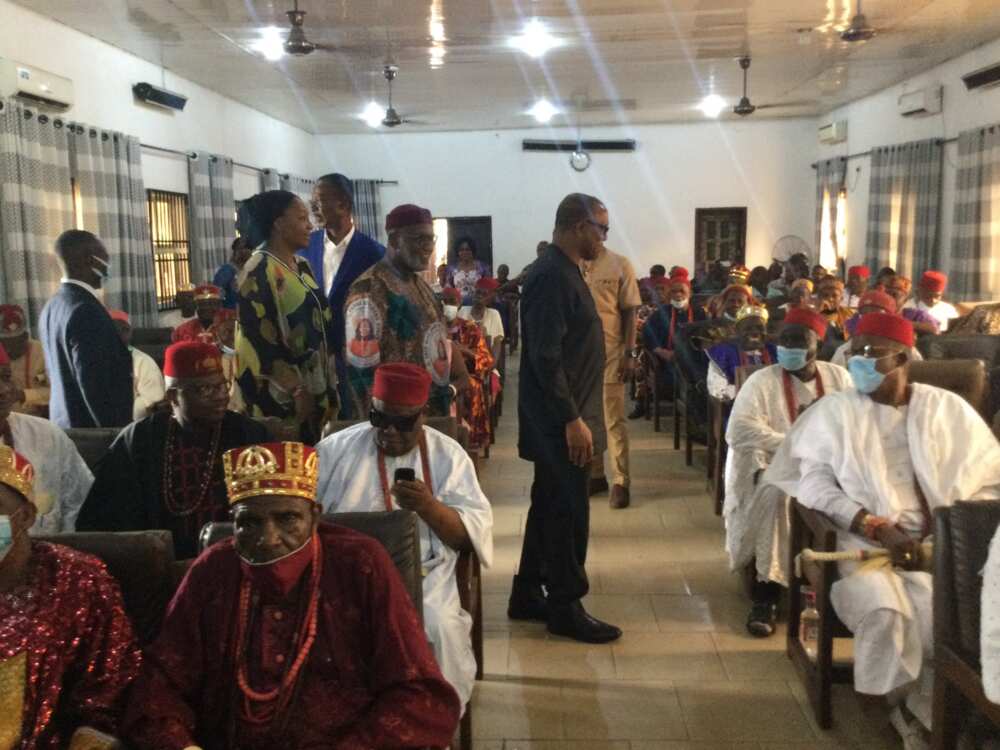 According to him, his statements about Obi are based on empirical evidence and verifiable facts, Vanguard Newspaper added.
He said:
"I said Obi said he wants to move Nigeria back from consumption to production and I said that is not true. He cannot do it because his own business survives on consumption. Is that a lie? He has been an importer and I said he deals with cash and carry economics; container economics, imports.
"All the goods that can be produced in Nigeria, Obi imports them in his supermarkets. That is consumption economics. That kind of person cannot tell you that he is moving you from consumption to production. He will then be committing self-economic su*cide and Obi will not do that to himself.
"So, Obi is deceiving everybody and I can't take that back because that is true."
Can Peter Obi Defeat Tinubu?
Meanwhile, since defecting to Labour Party (LP) and emerging as the party's presidential candidate, Peter Obi has changed the 2023 political discourse.
The former Anambra governor's decision to pursue his presidential bid on the LP's platform has not only brought the party to the national limelight but also ensured the conversations are not only about the ruling APC and the lead opposition PDP.
Obi's supporters, who call themselves Obi-dients, are everywhere on social media, highlighting why the Anambra-born politician deserves to be elected as Nigeria's number one citizen in 2023.
After months of being described as a mere social media movement with no physical political structure that can give Obi victory, Obi-dients have started organising "million-marches" across states to showcase their numerical strength and mobilisation power.
Source: Legit.ng