Breaking: Ekweremadu to Remain in Custody as UK Court Makes Decision
All is set for Senator Ike Ekweremadu to be tried possibly for the last time and his fate sealed over the organ harvesting case involving the supposed kidney donor, David Nwamini Ukpo.
At the UK court where the resumption of the trial is to taking place on Thursday, August 4, the hall is jam-packed.
Also, no recording or any form of electronic device is allowed to be taken inside the court's chamber.
In the last hearing on Thursday, July 7, the Westminster Magistrates' Court in London, the United Kingdom (UK) ruled that Ukpo is not a minor, adding that he is actually 21 years old.
Added to this, the UK attorney-general approved that the case be tried at the Central Criminal Court in London.
Principal members of Senate re-appears in UK court for Ekweremadu
Adamu Bulkachuwa, the Senate committee chairman on foreign affairs, was in court to show support for Ekweremadu.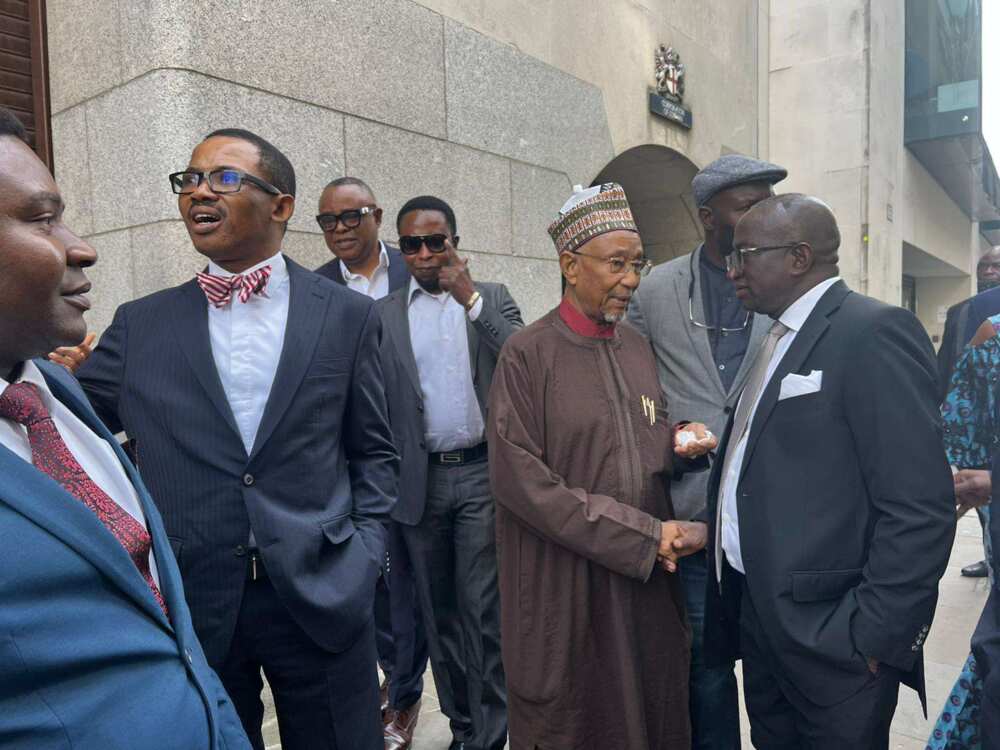 Trial adjourned, new date for hearing given
Ike Ekweremadu to remain in custody as the trial has been adjourned till Monday, October 31 for the next hearing
Trial adjourned, new date given
The trial has been adjourned till Monday, October 31, for the next hearing
Ekweremadu told to remain in UK police custody
The prosecutor said he should remain in custody as they would like the case to be tried soon.
BREAKING Ekweremadu has appeared in court
Ekweremadu has appeared in court and the trial has commenced. An application for a new counsel/representation for Ike Ekweremadu was filed at the court on Wednesday, August 3.
The Nigerian federal lawmakers will be tried by a high court judge for further hearing.
Quick facts about Ekweremadu
He attended St. Dominic's Secondary School in Ugiri, Imo state, and Boys Secondary School in Enugu for his secondary education.
Ekweremadu joined the Nigerian Bar in 1987 after getting his law degree at the University of Nigeria, Nsukka (UNN).
The lawmaker, who was born into a royal family, was once the chairman of the Aninri LGA of Enugu.
Ekweremadu is a former chief of staff in the Enugu state government and an erstwhile secretary to the state government.
He was elected speaker of the ECOWAS Parliament in August 2011.