BREAKING: Ex-Speaker Bankole Joins 2023 Presidential Race
Dimeji Bankole has declared his intention to run for Nigerian presidency on the platform of the ruling All Progressives Congress
According a close ally of the former speaker, Bankole has met with various stakeholders and their support is overwhelming
According to him, many people see him as someone who ticked all the boxes as far as having a young, smart
In what can be termed as another big surprise, former House of Representatives Speaker Hon. Dimeji Bankole has joined the presidential race on the platform of the ruling All Progressives Congress (APC).
According to a close ally of the former Speaker, Malam Abdullahi Bayero, Bankole is in the race and he is contesting on the platform of the ruling party.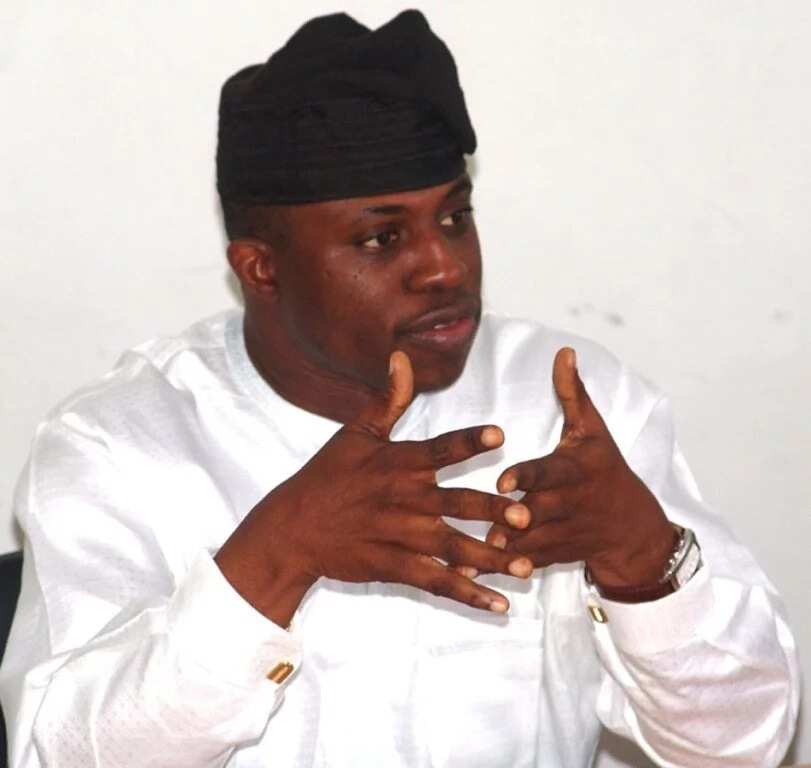 He said:
"He has met with various stakeholders and their support is overwhelming, especially across the North. So, he is set to buy the APC nomination form next week.
"Many see him as someone who ticked all the boxes as far as having a young, smart, competent and patriotic president is concerned.
"Just like former military president Ibrahim Badamasi Babangida posited, Nigeria needs a young leader. I think there should be no debate over that even though the constitution did not stop old men from running for office.
"There are many northerners who believe Bankole is the right man to be supported, recalling how he handled the situation when then President Umaru Yar'adua took ill while in office. He is a candidate the North, indeed Nigeria as whole can trust."
Julius Bio, Raila Odinga, Rotimi Amaechi, others nominated as African champions of blue economy
Amaechi has been nominated among the continental giants as one of the champions of Blue Economy in Africa.
The Nigerian minister of transportation is generally regarded as one of the shining stars of the Buhari administration.
Amaechi, 56, a former governor of oil-rich Rivers state, is also heavily tipped as one of the likely successors of President Buhari.
2023: Northern group to draft Rotimi Amaechi into presidential race
Recall that some amalgamated groups in northern Nigeria have stated their resolve to draft Amaechi into the forthcoming 2023 presidential race.
The position of the group followed the outcome of its meeting held in Kaduna state on Tuesday, January 4.
According to them, Amaechi has been a loyal member of the ruling All Progressives Congress (APC) and should be rewarded with the presidential ticket by party members.
Source: Legit.ng