Breaking: Party Supporter At FCT Polls Accidentally knocks Down Voter, Victim Feared Dead
One of the supporters of major political parties at the Federal Capital Territory (FCT) council elections on Saturday, February 12, knocked a woman with his bike.
Vanguard reports that the incident took place at PU048, Salasi opposite Post Office, in Karu, Abuja Municipal Area Council.
The woman, a voter, was hit by the party supporter who was riding a motorcycle in a frenzy with a flag on his vehicle.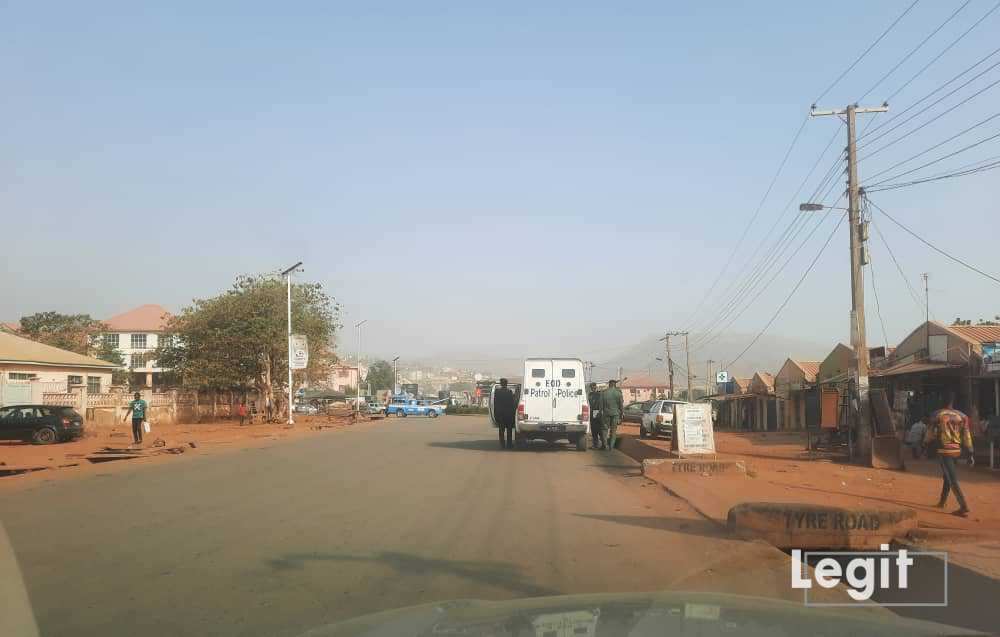 It was gathered that other voters in the area immediately accosted the motorcyclist and handed him over to security personnel at the polling unit.
FCT area council polls: Yiaga Africa issues 10 key recommendations ahead of polls
Meanwhile, Yiaga Africa's Watching the Vote (WTV) had issued 10 recommendations for all the active participants in the forthcoming FCT area council elections.
The active citizens include the Independent National Electoral Commission, security agencies, Civil Society Organisations (CSOs), and citizens.
The recommendations were signed by Yiaga Africa's Executive Director, Samson Itodo, and board member, Ezenwa Nwagwu.
1. INEC should ensure early deployment of its personnel and materials to polling units to enable early commencement of polls.
2. In a bid to ensure transparency, INEC should publish the Permanent Voters Card (PVC) rate as it had initially promised to do before the elections.
3. INEC election officials must ensure uniformity and consistency in the application of guidelines across all polling stations. They should provide explicit information on accreditation and voting procedure as well as the result collation process and announcement.
4. INEC should ensure the INEC Result Portal is up and functioning to enable the upload of polling units level results on election day for citizens to track their votes.
5. INEC must be transparent and accountable to boost citizens' confidence in the LGA election process.
6. Security agencies should collaborate with the commission to secure election materials, personnel, and citizens. This also includes providing support where needed for the early deployment of election materials and personnel.
7. Security personnel deployed for the election should conduct themselves with the utmost sense of responsibility, professionalism, and impartiality. They should be on the alert to forestall any attempt to circumvent the election by mischief makers or violent elements who deploy violence and intimidation.
Source: Legit.ng