AvonBaby2021: Avon HMO Rewards Infants and Parents in Photo Contest
For the fourth year running, leading health maintenance organisation, Avon Healthcare Limited (Avon HMO) has reaffirmed its commitment to maternal and child health with its just-concluded baby photo contest. Tagged #AvonBaby2021, the company also uses the contest to encourage immunisation and engender bonding between parents and their babies.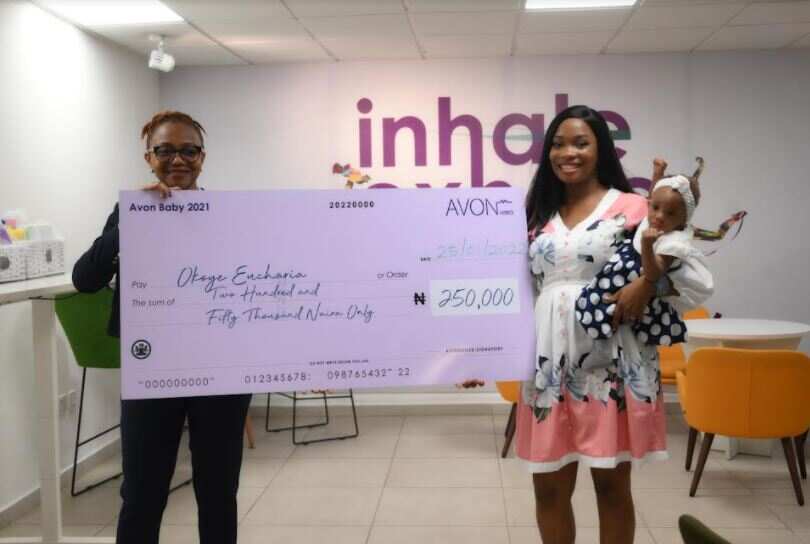 In the just-concluded edition themed, 'Baby Twinning' parents were encouraged to celebrate the unique bond they share with their babies by posting pictures of themselves wearing the same outfits on their social media pages. This novel twist was warmly received on social media. The campaign reached over 2 million users over the course of the campaign and successful participants were full of praise for the initiative.
According to Okoyeodogwu Eucharia, mother of the first prize winner, her excitement was boundless when her 3-month-old baby came out tops.
"This is my daughter's first competition and it's amazing that she won. The race wasn't easy, and I thank God for my close friends and family who motivated me to keep campaigning for her in moments I wanted to give up."
For Bisola Falaiye, mother of the second-place winner, the experience is something she would surely tell her child when she gets older.
"Being the first runner-up of the competition is a surreal experience and I am full of joy. The win brings a whole new dimension of passion for my child, and I believe this feat will usher Baby Mo to greater levels of opportunities in life."
When asked about the recently concluded edition during the prize-giving ceremony, the CEO of Avon HMO, Adesimbo Ukiri said that increased participation in the contest over the years is a pointer to the brand's relevance to the country's healthcare space.
"From 2018 when we launched the Avon Baby campaign, it has continued to grow in leaps and bounds, with each edition turning out to be more successful than the previous one. This contest is our way of reminding Nigerians that maternal and infant health is a key focus area for us at Avon HMO and all our family plans provide cover for antenatal services, delivery and immunizations."
[Sponsored]
Source: Legit.ng