Kano's Longest Serving Kingmaker Mukhtari Adnan Dies at 95, He Appointed 4 Emirs
The people of Kano have been thrown into mourning as one of the state's lawmakers, Mukhtari Adnan, died on Friday, December 3
Adnan said to be the longest serving kingmaker was involved in the crowning of two emirs in the ancient city of Kano
The kingmaker who reportedly died two days after after admission at a private hospital will be buried after the Friday prayer
Kano - Alhaji Mukhtari Adnan, described as the longest serving kingmaker and district head of Dambatta in Kano, has died.
Daily Nigerian reported that the late monarch, who held the senior title of Sarkin Ban Kano, died at 95.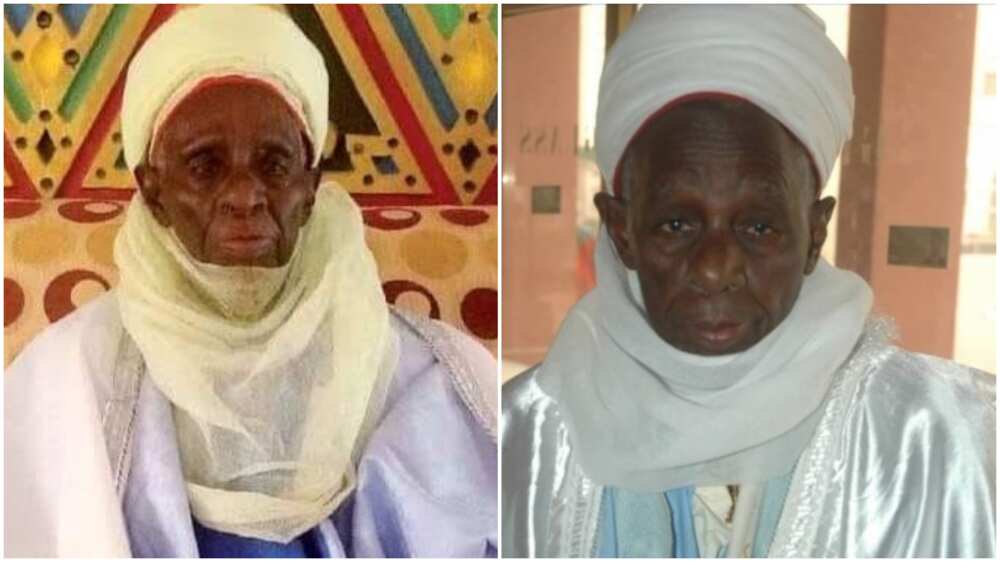 The newspaper cited an unnamed family source as confirming that Adnan died in the early hours of Friday, December 3, two days after admission at a private hospital, UMC Zhahir, in Kano.
The source was quoted to have said that his funeral prayer will hold later today after Friday prayer in Dambatta.
PAY ATTENTION: Install our latest app for Android, read best news on Nigeria's #1 news app
List of emirs elected by the late kingmaker
Adnan who was appointed as Sarkin Bai in 1954 by the then Emir Muhammadu Sanusi I, the late traditional ruler participated in the selection processes of four emirs.
They are:
Emir Muhammadu Inuwa (April 1963)
Emir Ado Bayero (October 1963)
Emir Muhammadu Sanusi II (June 2014)
Emir Aminu Bayero (March 2020)
Adnan attended Dambatta Elementary School from 1935 to 1939; Clerical Training School, Zaria from 1946 to 1947 and later obtained a Diploma in Parliament Procedures.
He started his working career in the Kano Native Authority where he served in various capacities, including senior accountant of the authority.
He was elected as Member of the Federal House of Representatives during the First Republic and served as the Chief Whip of the Northern Peoples Congress.
The late Sarkin Bai also served as the first Kano State Commissioner for Education in 1968, Daily Trust also reported.
He left behind many children, grandchildren and great grandchildren. Among his children is the former minister of Finance, Mansur Mukhtar.
Former Emir Sanusi wins big in court over banishment from Kano by Ganduje
Meanwhile, a Federal High Court sitting in Abuja on Tuesday, November 30, delivered a judgement nullifying the banishment of Muhammad Sanusi II from Kano state.
The court presided by Justice Anwuli Chikere said the banishment of Sanusi from Kano to Awe, Nasarawa state is unlawful and a violation of his fundamental human rights.
The court held that the manner in which Sanusi was forcefully removed from the palace after his dethronement and taken away by operatives of the State Security Services (SSS) is vicious.
Source: Legit.ng