Omicron COVID-19 Variant: No Cases in Nigeria, We Are Monitoring Situation, NCDC Reveals
Reactions have continued to trail the recent discovery of a new COVID-19 variant in South Africa, the Omicron Variant
Follwing this news, the Nigeria Center for Disease Control disclosed recently that there are no cases of the new variant
Meanwhile, the new variant is said to be more deadly than the Delta variant and has reportedly been detected in more countries
Abuja- The Nigeria Center for Disease Control (NCDC) has revealed that there are no cases of the Omicron variant of the COVID-19 virus in the country.
The NCDC also announced that the body with the Federal Ministry of Health is monitoring the situation of the virus.
This was contained in a statement signed by the NCDC Director-General, Ifedayo Adetifa, on Monday, November 29, stating that the variant was first identified after tests were carried out on travellers returning from West Africa.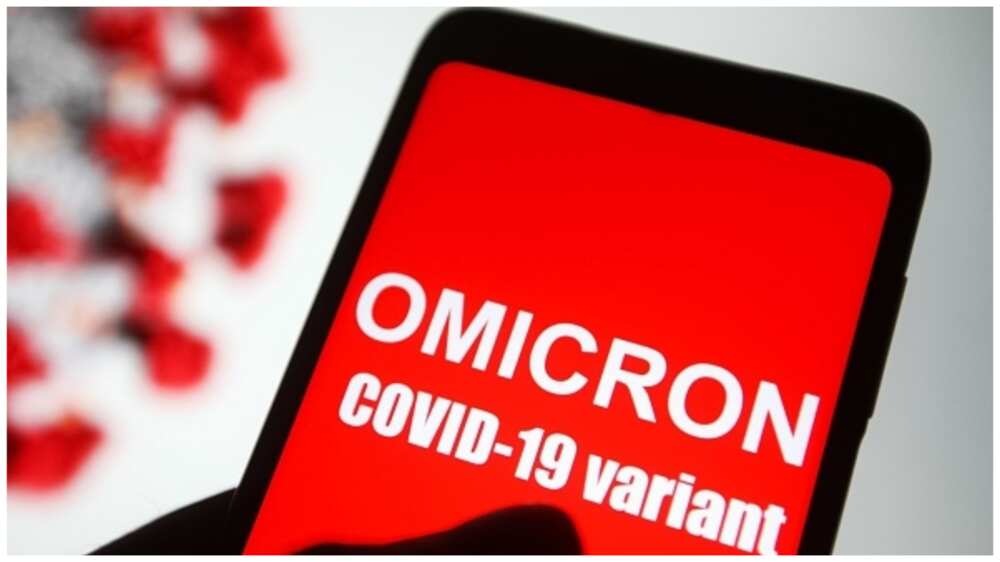 The Punch reports that the NCDC also noted that the rate of the spread of the Omicron variant makes it highly transmittable but added that, so far, claims that it is resistant to vaccines are not proven.
The statement reads in part:
"The FMOH and NCDC is monitoring emerging evidence on this new variant and its implication, to inform Nigeria's response to the COVID-19 pandemic.
"The variant was first identified from testing done on 9th November 2021 in Botswana on travellers from West Africa. It was reported to WHO on the identification of cases among a cluster of young unvaccinated people in South Africa on 24 November 2021.
"While this variant has so far NOT been detected in Nigeria, a number of cases have now been reported in the UK, Israel, Botswana, Hong Kong, Germany, Belgium, Italy and counting. However, no deaths have been attributed to this new variant yet. A total of 126 genomes of this variant have been detected globally and published on GISAID, (GISAID is a global mechanism for sharing sequencing data)."
The NCDC urged states to ensure that sample collection and testing are made easily available for travellers who might have symptoms to get tested quickly.
It also urged Nigerians to strictly adhere to all public health guidelines to prevent a spread of the COVID-19 virus.
Civil servants mandated to get their vaccine jabs
Meanwhile, Legit.ng had earlier reported that the federal government has announced a deadline for the vaccination of all civil servants across Nigeria.
FG in its announcement warned that all those who love their jobs must ensure they are vaccinated by Wednesday, December 1.
According to the FG, full vaccination or proof of registered vaccination or negative COVID-19 test will be the key requirement for accessing government offices across Nigeria.
Source: Legit.ng