FG's Expenditure: Senator Ndume Threatens to Relocate Abroad, Gives Reason
Senator Ali Nduma has expressed his unhappines over the rising recurrent expenditure in Nigeria's national budget
The Borno state lawmaker has now threatened to leave the country if relevant authorities refuse to put necessary arrangements in place
Ndume explaind that it is bad for recurrent expenditure to be increasing on a yearly basis without an increase in the number of workforce
Ali Ndume on Thursday, October 21, threatened to leave Nigeria and relocate overseas if relevant authorities refuse to put necessary arrangements in place
The Punch reports that Ndume lamented over the huge amount being paid as personnel and overhead costs despite an embargo placed on employment by President Muhammadu Buhari.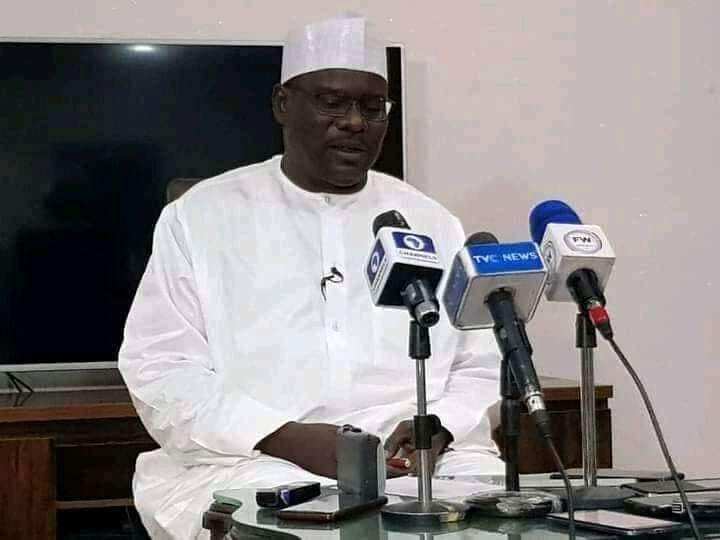 The lawmaker representing Borno south made the disclosure during the submissions by Ekpo Nta, the chairman of the National Salaries, Income and Wages Commission while defending his agency's 2021 budget.
According to him, the rising increment of wages and salaries without new recruitments was unjustifiable.
He said:
"Honestly speaking, a time bomb is ticking out there with this policy because of the doors shut out against millions of youths seeking for employment through the embargo."
2022: FG budgets N104bn to maintain, purchase ofenerators
Earlier, Legit.ng reported that the hope of stable electricity supply in Nigeria might not come to reality in the year 2022.
This follows the move by ministries, Departments and Agencies of the federal government to spend an estimated N104bn on purchasing generators, fueling and servicing them in 2022.
The details are contained in the 2022 budget proposal which has yet to be approved by the National Assembly.
N30.67m to fuel Aso Rock generator, plant, N33.2m for new books
Meanwhile, more details from the 2022 proposed budget have shown that Nigeria would spend significantly to ensure that the seat of power does not experience any power outages.
Legit.ng's analysis of the 2022 appropriation bill proposal shows that out of the N16.39 trillion spending plan next year, N30.67 million will go into fueling statehouse generating set and plant.
To fight corruption within Aso Rock villa, Buhari plans to spend N7.34m as sewerage charges gulp N35.4m in 2022. Also, the cost of cooking gas will gulp N22.07 million in 2022. A total of N66.49 million will be spent on the Aso Rock library.
Source: Legit.ng