FESPACO 2021: Nollywood Filmmaker Adekunle Adejuyigbe Excited, Represents Nigeria As Jury Member
Nollywood practitioner Adekunle Adejuyigbe claimed there are some Nigerian filmmakers who are on the same level as the most brilliant minds in the international film industry
The Pan-African Film and Television Festival of Ouagadougou (FESPACO) jurist, Adejuyigbe, said his fellow jury members are professionals from across the globe
Nodash, as he is fondly known said African filmmakers can compete favourably with their contemporaries in the world with what they are churning out
Nollywood film director Adekunle Adejuyigbe was recently announced as a jury member of the ongoing Pan-African Film and Television Festival of Ouagadougou (FESPACO), the largest and longest-running African film festival.
Adejuyigbe who is also known as Nodash was elated at his selection as a FESPACO jury member.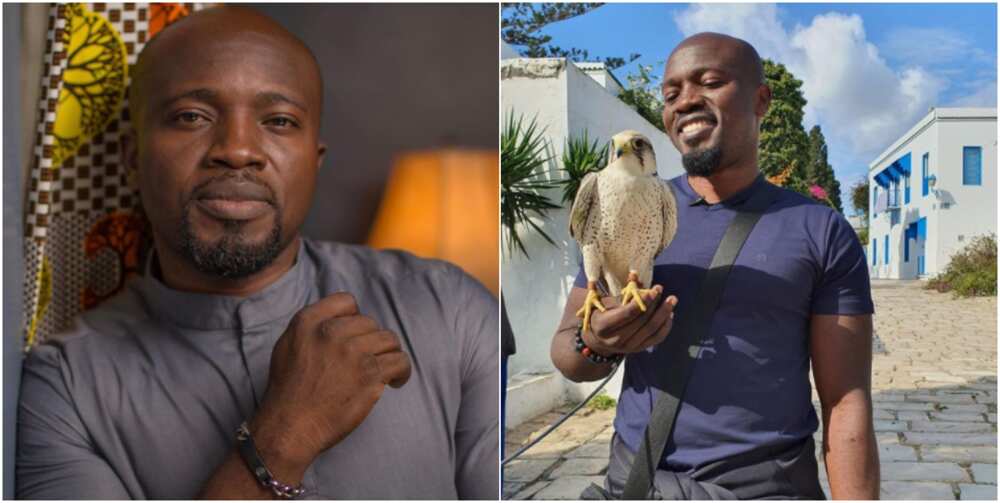 Via his official Instagram handle, Nodash shared the screenshot of the official letter inviting him to be a member of the jury.
See his post below:
Nodash speaks from FESPACO, Ouagadougou
Nodash took some time off his busy jury assignment to speak on the task and the calibre of people he sits with as juries.
The elated filmmaker said his being picked is proof that there are Nigerians who are on the same level as the most brilliant minds in the international film industry.
He mentioned that his fellow jury members are celebrated professionals from across the globe. Among them, he said are Oscar nominees, professors, critically acclaimed authors. Glad he made the list, Nodash said:
" It feels good to know that the international film community considers me a peer of such brilliant minds.
He also commented on the type of film entries expected from filmmakers across Africa considering that the festival is a rare opportunity for African storytellers to showcase their creations on a global stage.
" I know that African filmmakers are going to bring their A-game as we have been doing in recent years at such forums.
Speaking further the seasoned filmmaker said he is expecting to see many well-made, thought-provoking films of a high standard as African films have gone beyond that. He is positive with what he has seen so far that Africans are ready to give the international filmmakers a run for their money.
Nodash noted that Africa is ready for global competition.
Kunle Afolayan with unconventional style
Legit.ng reported that Nollywood filmmaker, Kunle Afolayan, brought to screens, blockbusters, such as October 1, Figurine, and his most recent best yet, featuring Temi Otedola, Citation. For avid watchers of his movies, it is clear that the filmmaker tries as much as possible to promote the rich Nigerian and African culture/heritage.
Afolayan tries to make his scripts, location, and set designs as indigenous as possible and the habit has also been reflected in his lifestyle.
For someone big on cultural heritage, one would expect that his appearance would also bend towards the traditional side and Kunle Afolayan does not disappoint.
The actor has a clothing line where beautiful Yoruba fabrics are made into trendy and classy outfits. Afolayan will always be caught every other day, wearing some of his creations like the Kembe, Adire pants, and Gbafe, a long traditional tunic.
Source: Legit.ng