Young Ghanaian Divorcee Admits She Married To Spite Her Ex-Boyfriend: "I Wanted To Prove Him Wrong"
A young Ghanaian lady has admitted that she made a big mistake marrying when she was not ready to do so.
In an interview on SVTV Africa, Patricia Wiafe Ababio said she was pressured to marry especially after hearing that her ex-boyfriend was married
Patricia now divorced says her failed marriage has taught her valuable lessons that will guide her forever
A young Ghanaian lady has confessed that she was naïve when she took to the altar to say "yes I do" and regrets making such a decision
Speaking in an interview with SVTV Africa on YouTube, Patricia Wiafe Ababio now a divorcee said she rushed into her failed marriage in a bid to spite her ex-boyfriend.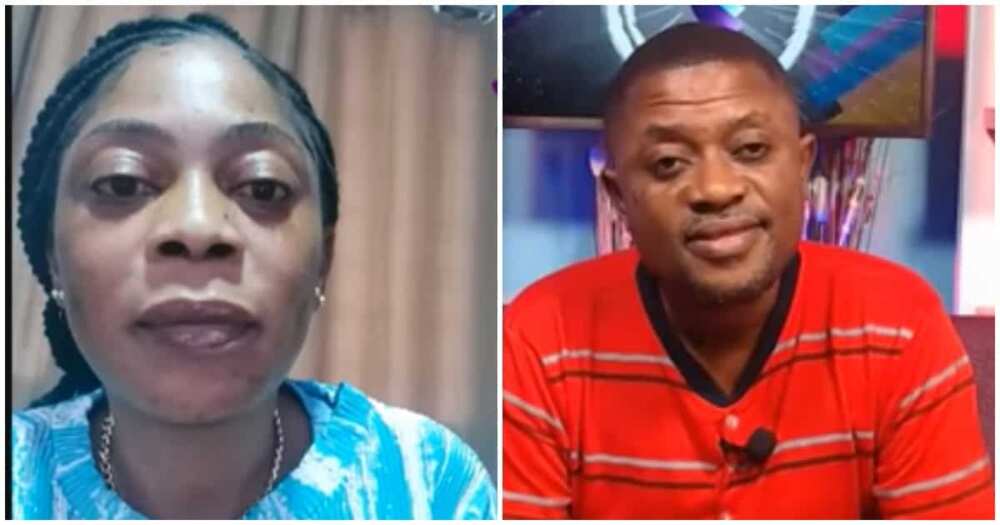 She said she married in 2015 because she wanted to prove a point that she is marriage material and does not lack suitors.
"The biggest mistake I did was rushing into marriage after hearing my ex got married that year. I would say both my former husband and I were naive."
Societal pressure worsened my case
Patricia also added that societal pressure did not help matters.
"I was still in the university when I got married. My friends from school, church and even relatives were all getting married. I met the guy in May 2015 and we married in December 2015" she added
Patricia said her unsuccessful marriage had taught her a valuable lesson never to try and please people but rather do what makes you happy and do it on your own terms.
Oyinbo lady takes Nigerian boyfriend home, introduces him to her family
An oyinbo lady shared a video that showed the moment she took her Nigerian boyfriend to see her relatives during Christmas.
The Polish lady stated that though she knows that the young man is far from home, she wanted to do everything to make him "feel at home."
In the clip that has gathered thousands of reactions, the lady showed off her man. After arranging dishes for the whole family members on the table, they all sat and had a good time.
While the whole family were interacting with the young man, they listened to a Burna Boy's song on the TV.
Source: YEN.com.gh