Billionaire Folorunso Alakija Opens Up on Why She Stopped Wearing Jewelry, Says God Directed Her
Billionaire businesswoman, Folorunso Alakija, recently opened up on her decision to stop wearing jewellery
Alakija who is also an apostle made the disclosure on Sunday, November 28, while ministering in Lagos at the Amazing Grace Pentecostal Church
According to Alakija, it took ten days for God to make her stop wearing jewellery despite her love for it
Folorunso Alakija has struck out jewellery from her life and the story behind her decision to do so has gone viral on social media.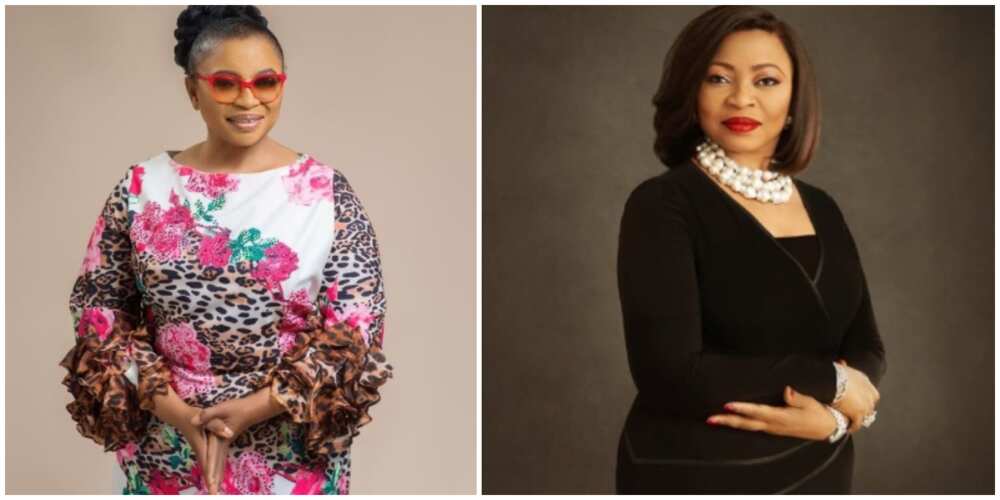 Alakija who is a billionaire businesswoman, during the Amazing Grace Pentecostal Church's 25th anniversary on November 28, opened up on how she used to have a penchant for jewellery and how everything changed under ten days.
She said:
"I used to love jewelry. I had all kinds and the jewelry had to match every cloth I wore. In those days I used to tell God not to take jewelry from me. If anybody had come to me and told me not to wear jewelry, I would not have listened to the person. I would have wondered where that person is coming from. But by the time God started dealing with me on it, I had no option but to do away with it."
How it started
Alakija went on to recount that the turning point began when she started bleeding from her ear lobe while she was sleeping.
"That night I just suddenly found I was bleeding from my ear lobe. I did not sleep with earrings that night so I wondered what could have caused the bleeding. My ear lobe became sticky. When soap touched it while I was having my bath, it was hurting."
She said a week before that experience, her younger sister had a dream that she saw that her ear lobe had cut. According to Alakija, the experience was not funny. She described herself as being free after she gave it up.
"Now I am free."
Reactions from netizens
Check out some comments from social media users:
mide_esther
"All these premonitions are real. I believe them though."
madamcondensed:
"In summary, let God speak to you about your life and your condition. Not one pastor telling you that makeup and trouser is a sin or bring 10m to pray for breakthrough."
foodbuzzaf:
"Good. But pls we shouldn't make doctrines for the general though our own personal experiences. This is one of the major issues among the Christians in Africa."
djcomputerlove:
"Well, spiritual things are only understood by those it applies to individually."
laury_wonders:"
"O well... As christians, God deals with us personally and our experience with Him cause us to lose 'our' vanity... It's her experience doesn't mean using jewelry is bad, for some it's other obsessive affinities."
namsysilas:
"Carry them jewellery sow seed na mami."
mhiz_evelyn112:
"Mk una nor Dey lie for God head..God go dey em own Dey chill una go just dey lie for em head...even God sef shock for this lie."
royalty_realm:
"Anything that involves God i no dey like put mount. But i think it might just be an infection in your earlobe Iya Billionaire."
betty_afolami:
"Omo make this thing no reach Watsapp oo my mama go too worry."
boldandbeautifulpeople:
"Well this was God trying to save you from yourself, it's obvious Jewelries aren't bad but you were clearly almost addicted. God teaches people the hard way Expecially when he knows your heart is with him."
North Korea bans leather coats
In other news, North Korean leader Kim Jong-Un has banned his citizens from wearing leather coats.
This is because he wants to stop people from copying his style. The leader is serious with his ban and has had police patrolling the streets of the country seizing jackets from citizens and retailers.
Radio Free Asia reported that the leather coat ban came into effect after people began copying the supreme leader's fashion.
Source: Legit.ng