Randy Gonzalez: Dad of Famous TikTok Duo Enkyboys Succumbs to Cancer at Age 35
Enkyboys Randy Gonzalez has died and fans of the TikToker are taking to the famous app to mourn him
The man and his son made up the Enkyboys duo which is famous worldwide for their lip-syncing prowess
Randy was very open about his condition as he always updated his fans on how he was faring, and how many years the doctor had predicted he would live
Randy Gonzales, dad of the famous TikTok duo, Enkyboys has succumbed to colon cancer.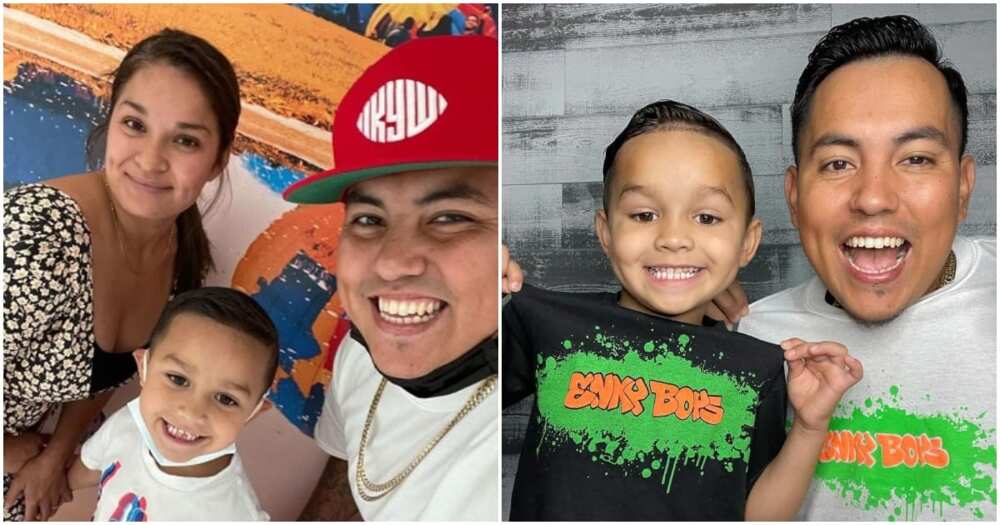 Dad of TikTok duo Enkyboys dies
The father of the well-known TikTok duo Enkyboys, Randy Gonzalez, passed away after a battle with cancer.
According to TMZ, a source close to the family disclosed that Randy died on the morning of Wednesday, January 25, in hospice care after battling colon cancer, a medical condition about which he regularly updated his followers.
In April 2022, Randy told his supporters he had been diagnosed with his illness and given a prognosis of two to three years to live.
He claimed that chemotherapy might add another five years to the situation.
The internet sensation started a GoFundMe to raise money for his medical expenses after claiming to have been turned down by a University of Texas cancer clinic because they wouldn't accept his insurance.
In addition to using their social media presence to raise awareness about colon cancer, he and his son Brice also benefited greatly from their endearing father-and-son relationship.
In November, Randy provided his followers with another update, explaining everything he had been through in just a few months, with the intention of setting a good example for others to follow in a year.
"When I defeat it."
DJ tWitch dies
Meanwhile, in December 2022, DJ tWitch's body was discovered by police officers, and news of his death spread across the internet like bushfire, especially after learning the circumstances surrounding his demise.
DJ tWitch's wife Allison Holker confirmed his death in a heart-melting statement to journalists, revealing that the body was discovered by police officers in a Los Angeles hotel room.
She added that the 40-year-old had a bullet wound on his body, which potentially means the death was self-inflicted.
Source: TUKO.co.ke