The Way They 'Blow' Suddenly: Netizens Share Why Many Think Successful Celebs Must Be Doing Something Illegal
It has become a common practice for many Nigerians to ask questions when a successful celebrity celebrates an achievement especially if it has to do with material things.
"How did he/she get it?", "They must be doing other things", "I don't believe it's through hardwork as they say," are some of the comments spotted on social media.
Female celebrities are often scrutinised as their successes are tied to a man.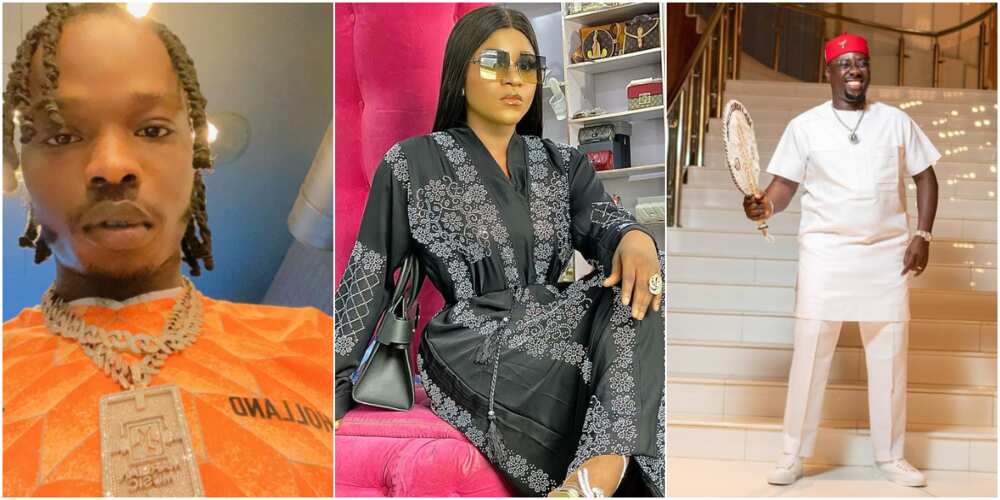 Recently, Legit.ng took to its Facebook page to ask its followers why many feel most successful Nigerian celebrities must be doing something illegal.
Nigerians speak
As expected, Nigerians took to the comment section to react to the question.
Read comments below:
Jehu Chijioke:
"Because it's easy for a Carmel to go through the mouth of a needle than a man to succede legally in Nigeria. And a man who's blessings are from the Lord,thou will know. But because of the society. the fraudsters and the ritualist look alike."
Segun Michael:
"It's d poverty mentality dat is running thru d blood of most ppl. Cant God bless again?"
Joel Doings:
"Mindset of the poor masses."
Emilian Uchendu:
"Because when human ve really suffered and the sufferness ve affected the thinking. So what do you expect them to say?"
Chukwukamadu Nwaigbo:
"You are less than 30yrs and you are driving rolls Royce phantom and you say you it is grace mmmh shey na only you God create??"
Ezenwa Samson:
"Because of the way they dey take blow suddenly."
Amoo Olamiji Theophilus:
"It is what it is. 70-80% falls into that category. Very few are pious and disciplined. No cap."
Olaleye Seun Ridwan:
"We don't blv in each other in Nigeria..."
Bidon Obidah:
"Most celebrities chooses such path."
Eyewitness reveals what he found on Naira Marley's phone
In a fresh update on Naira Marley's fraud case, a second prosecution witness, Augustine Anosike, on Tuesday, October 27, gave his testimony involving the indigenous rap star before Justice Nicholas Oweibo of the Federal High Court sitting in Ikoyi.
The witness, a forensic expert with the anti-graft agency, disclosed that several credit card numbers were found while analyzing the content of Naria Marley's mobile device.
Anosike equally told the court that on November 26, 2018, there was an outgoing message registered at about 3.32 p.m. with a credit card number 5264711020433662.
Source: Legit.ng