How SchoolViewers.com Provides the Best School Management Software, Free
Are you looking for a school management system, or do you already have one that charges a high fee? Maybe you've even settled for a subpar school management app.
It's time to move to School Viewers, the completely free school management software with e-portals for parents, teachers, and students. See https://schoolviewers.com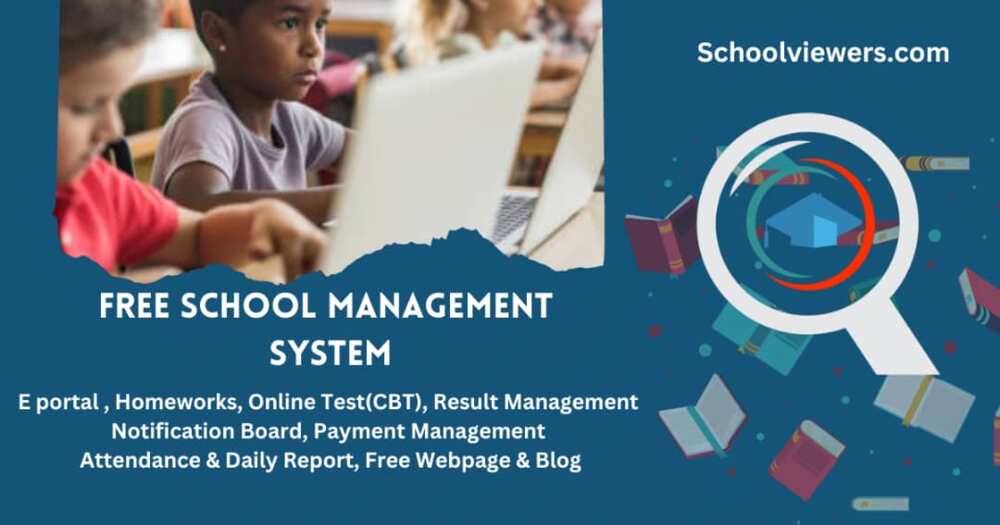 Unlike others, this platform runs on Google AdSense revenue only, so the school doesn't have to pay anything.
This affords SchoolViewers the ability to provide the best school management features possible. It also means that there's no limit to the number of students allowed; the more, the merrier.
These are some top school management features on school viewers.
1. Result Management System:
Generate an automated report card for each student's CA or exam scores that is printable and online accessible.
2. School fees and payment management (with support for handling instalment payments).
Track students' payment records with an auto-generated invoice or receipt and handling of payment for school fees, uniforms, textbooks and transportation and others.
3. Attendance and Daily Reports
With the capacity for parents and teachers to exchange feedback and other vital information about the student's progress.
4. A free school website and blog.
Customized and presentable for disseminating articles, news, and updates.
Even if you already have a website for your school, you can still easily embed the schoolviewers portal into your existing school website to import all these exciting features.
5. Online tests (CBT)
6. Homework module
7. Targeted notification broadcasting.
Migrating to School Viewers gives your creche, playgroup, nursery, primary, or secondary school result management the much-needed upgrade and an overall boost to the entire staff's productivity.
There's a guide to easily migrate here. If you're moving in from another school management system, see https://schoolviewers.com/how-to-migrate
School Viewers can be operated from anywhere, using your computer or mobile phone; no need for installing anything.
To get started, visit https://schoolviewers.com/signup
[Sponsored]
Source: Legit.ng