Shugaba Buhari Ya Zargi Kungiyar Malaman Jami'a, ASUU, da Rashawa
Shugaban kasar Najeriya, Muhammadu Buhari, ya alakanta malaman jami'o'i da manyan maciya rashawa
A yayin bude taron yaki da rashawa wanda ICPC, ofishin SGF da JAMB suka shirya, Buhari yace ASUU na assasa rasahawa a fannin ilimi
Kamar yadda ya bayyana, ya dace masu ruwa da tsaki su tashi tsaye a fannin ilimi tare da ganin bayan rashawar da ta samu wurin zama
PAY ATTENTION: Сheck out news that is picked exactly for YOU ➡️ find the "Recommended for you" block on the home page and enjoy!
FCT, Abuja - Shugaban kasa Muhammadu Buhari ya zargi kungiyar malamai masu koyarwa ta ASUU da lamurran rashawa.
Kungiyar ta kasance cikin yajin aiki tun ranar 14 ga watan Fabrairun 2022 kan bukatun da suka hada da alawus da albashin malaman jami'o'in, Daily Trust ta rahoto.
Shugaban kasar ya roki kungiyar sau babu adadi da su janye yajin aikin da suka fada amma suka yi mirsisi.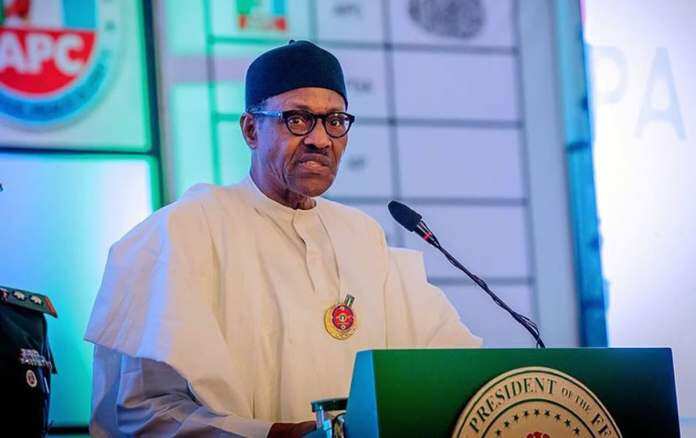 PAY ATTENTION: Follow us on Instagram - get the most important news directly in your favourite app!
A yayin bude taro na hudu kan disashewar rasahawa wanda ICPC, ofishin sakataren gwamnatin tarayya da JAMB ta shirya, Buhari yace ASUU na assasa rashawa a fannin ilimi manyan makarantu.
Yace rashawa a bangaren ilim na cigaba da zagon kasa a fannin hannayen jari, yayin da masu suka ke cigaba da durkusar da fannin.
Shugaban kasan yace:
"Wannan taron a shekarar nan zai duba yadda rashawa le zagon kasa ga tsarikan ilimi, hannayen jari da kuma samar da muhalli maras kyau ga fannin ilimin matasanmu.
"Yajin aiki maras karewa da kungiyoyin manyan makarantu ke yi na bayyana yadda gwamnati bata kula da bangaren ilimi, amma dole in ce rasahawa a fannin ilimi tun daga tsuhe zuwa manyan makarantun sune ke zagon kasa ga fannin kuma masu zuwa dogon yajin aiki babu dalili su ke assasa hakan.
"Kundin tsarin mulkin 1999 ya daukaka ilimi inda ya saka shi a jerin abubuwan yau da kullum, don haka ya daura wani hakki kan kasafi na samar da ingantaccen ilimi daga gwamnatin tarayya zuwa na jihohi.
"Jimillar kasafin ilimi a kowacce shekara don haka dole ne ya bayyana a kasafin kudin tarayya da na jihohi kuma a kalleshi da muhimmanci gaba dayansa."
"Rashawa a bangaren ayyukan yau da kullum na kudin shigar manyan makarantu abu ne da bai dauka hankalin masu ruwa da tsaki ba a fannin ilimin tarayya har da kungiyoyin.
"Ina kira ga masu ruwa da tsaki da su bukaci bayani daga hukumar gudanarwa ta manyan makarantu da kungiyoyin da sun bincike jami'ai da sauran ayyukan makarantun.
"Bari in kara kira ga kungiyoyin ma'aikatan da su bayyana wadanda sunayensu ke cikin wadanda ake biya albashi."
- Yace.
FG ga ASUU: Ku Mutunta Umarnin Kotu, Ku Tattara ku Koma Aji
A wani labari na daban, gwamnatin Tarayya ta ja kunnen Kungiyar Malaman Jami'a akan kin bin dokar Kotun Ma'aikatun Kasa ta Najeriya (NICN) na ta koma kan aikinta daga dogon yajin aikin da ta ke yi.
Chris Ngige, Ministan Kwadago da Ayyuka, ya ce Kungiyar tana kera wa 'yan Najeriya karya akan batun cikashe fom din daukaka karar akan umarnin kotu, rahoton TheCable.
Source: Legit.ng