Aisha Buhari's School Teacher Reveals Stunning Fact About Nigeria's First Lady
Many Nigerian do not know that the woman who is now the country's first lady, Aisha Buhari, was a good science student
This revelation was made by Wilbina Jackson, a former teacher at Yelwa Secondary School, Yola, Adamawa
Wilbina on Wednesday, December 8, told journalists with pride that Aisha Buhari used to be a brilliant Physics student back in her secondary school days
Wilbina Jackson, a former teacher at Yelwa Secondary School, Yola, who happens to be the commissioner for education and human capital development in Taraba, has spoken on the brilliance of Aisha Buhari while she was a student.
Wilbina who granted an interview to The Sun on Wednesday, December 8, recalled that the Nigerian first lady used to be one of her intelligent Physics students.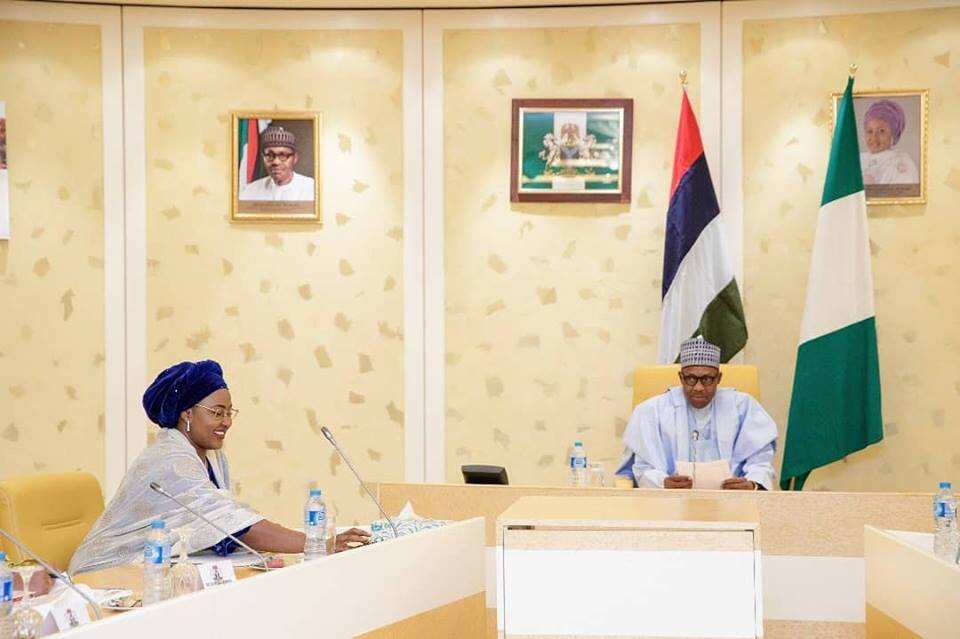 The former teacher noted that President Muhammadu Buhari's wife should be able to remember her even if she herself cannot recall the year of her graduation from the school.
Wilbina noted with pride that the northern state has done well in promoting the education of children
"I can proudly tell Nigerians that I was a teacher to the First Lady of Nigeria, Aisha Buhari. I was her Physics teacher.
"She was a very good physics student and she should be able to still remember Mrs Jackson in Yelwa Secondary School, Yola. But, I cannot remember the year she graduated."
AFLPM: Aisha Buhari Gets Presidential Position in Africa
Meanwhile, Aisha was on Monday, November 22, unanimously elected as the president of the African First Ladies Peace Mission (AFLPM).
The election from which Aisha emerged unopposed and as such victorious, was conducted during the 9th General Assembly of the AFLPM.
This welcome development was announced by a presidential media aide, Femi Adesina, via Facebook.
In her acceptance speech, President Buhari's wife vowed to execute her new responsibility with utmost commitment adding that her tenure will be marked by honesty, dedication, and inclusivity.
She, therefore, encouraged her colleagues to work in unison towards a glorious destiny for the continent.
Aisha added:
''My dear colleagues as we conclude this Summit, let history guide us to ensure that the Africa we bequeath to our children today is better than the one we inherited."
Source: Legit.ng