Sylvester Oromoni: Family Hires Femi Falana Against Dowen College
The Oromoni family is definitely serious about seeking justice against the management of Dowen College, Lekki, Lagos
After petitions addressed to the Nigeria police force (NPF), the family has engaged Chief Femi Falana, SAN in their quest to get justice
Falana, a popular human rights legal practitioner, has swiftly moved to get more details on the case
Lagos - The family of the late 12-year-old Dowen College student, Sylvester Oromoni Jnr, has hired the popular human rights lawyer and activist, Femi Falana, to prosecute the case against the institution over the unfortunate death of their son.
To kick start the case, Falana has written to the office of Lagos state's chief coroner, requesting an inquest into the circumstances leading to the death of Sylvester.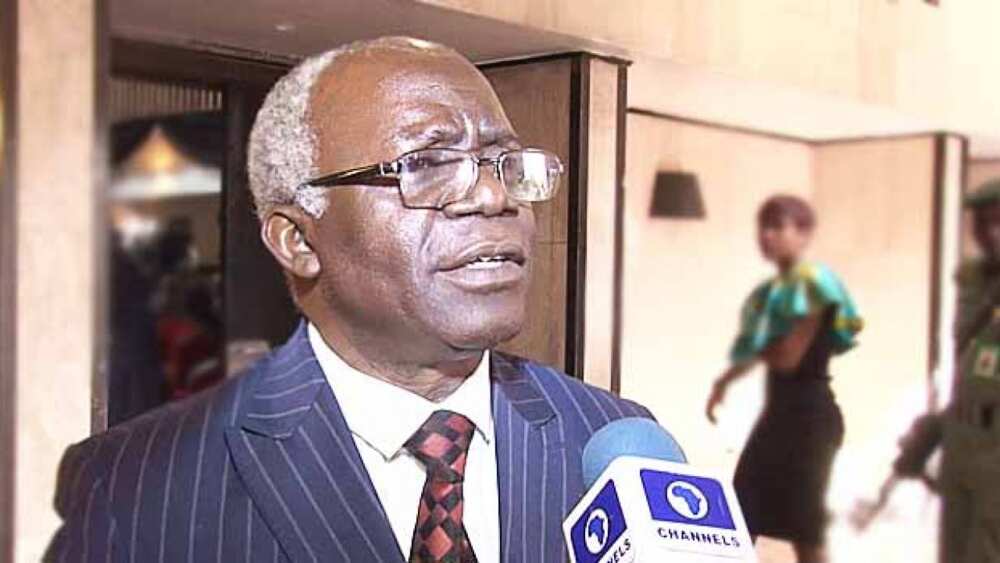 The letter, which was dated Monday, December 6, and signed by Taiwo Olawale, was addressed to the chief coroner in the high court of Lagos state.
The letter published by Premium Times newspaper reads in part:
"Given the needless death of Sylvester Oromoni, we are compelled to request you to use your good offices to cause a coroner's inquest to be conducted into the cause of death of this young and promising boy and make appropriate recommendations pursuant to Section 15 of the Lagos State Coroner's Law 2007 that states that an inquest shall hold whenever a coroner is informed that the death of a deceased person within his coroner district is as a result of a death in a violent, unnatural or suspicious situation.
"We hereby request your lordship to conduct an inquest into the circumstance surrounding this tragic death and we are confident that your lordship will accede to our request with utmost urgency."
Sylvester Oromoni: Roommate of late pupil says he was tortured to death
In a related development, a dormitory mate of the late Sylvester has confirmed that he was tortured to death by some senior students.
In a series of WhatsApp messages to one Tamara, the dormitory mate said six and not five seniors attacked late Sylvester.
The student whose identity was hidden said that both the principal of the school and their dorm master, one Mr. Ahmed, were aware of the attack on the late student.
Nigerians demand investigation into the death of Sylvester Oromoni
Meanwhile, over 100,000 Nigerians have signed two petitions on the Change.org platform, demanding the swift prosecution of the senior students who allegedly caused the death of 12-year-old Sylvester.
The first petition was started by a family member of the deceased, Timi Oromoni, titled, 'Justice For Sylvester Oromoni Jnr.'
The second petition was started by The Irede Foundation with the title, 'We Want Justice For Sylvester.'
Source: Legit.ng