Energy Firm Advocates Diversity in Data Centers to Drive Sustainability
According to recent findings, there are more men in tech-driven entities than women
A report by UNESCO reveals that women in the Middle East and Africa are often left behind in STEM areas
The report advocates that more women should be allowed to participate in tech-driven fields
Although data centres remain at the heart of an increasingly digital world, the sector has historically been incredibly energy hungry. It is incumbent upon data center owners and operators — whose industry is responsible for 1-2% of global energy use — to drive greener, more sustainable, and more efficient IT operations across sectors.
Sustainability is an opportunity for all.
In addition to being a clear objective of the 2030 Agenda globally for the UN, gender equality and the empowerment of all women and girls catalyze sustainable development across dimensions – from ending poverty to protecting the planet.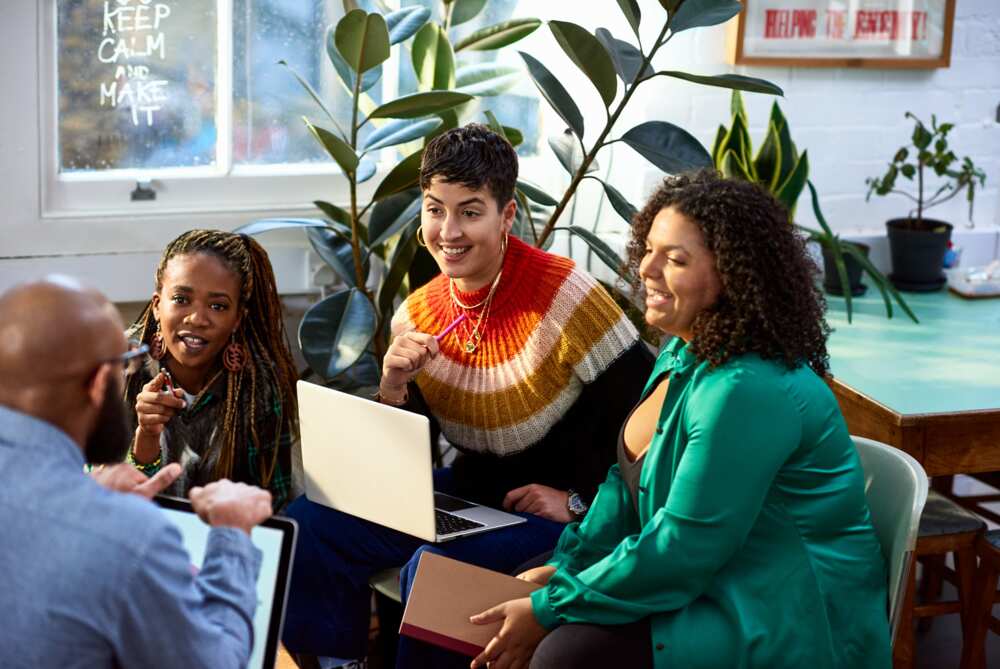 Creating sustainable and green data centres is a top priority in this industry. However, with the diversity and representation of women in the workforce, meeting the growing demands of digital lifestyles and green data centres will undoubtedly be a more manageable task.
PAY ATTENTION: Follow us on Instagram - get the most important news directly in your favourite app!
A disproportionate industry.
Unfortunately, less than 10% of the workforce in the data centre industry are women, and almost one in four companies have no women in their system design or operations.
According to reports, the urgent need to create more opportunities for women in data centres starts with exposure and interest at the grassroots level – building excitement in the younger generation for a job in tech.
For example, according to World Education Services, only 46% of girls aged 11-14 consider a career in engineering, compared to 70% of boys. What's worrying is how this drops even further for girls aged 16-18 to only 25%.
Beyond education, a study conducted by WIRED in the MENA showed that even though 90% of women would recommend a role in tech to family and friends, 40% have experienced some form of discrimination in the workplace.
The study, unfortunately, concluded that significant obstacles remain, with many women reporting discrimination in pay and position and the dominance of gender stereotypes.
The consequence of a lack of diversity is inherently limiting the pool of talent and potential employees that can bring unique skills to the table.
Moving forward
It is essential to start building and investing in the data centre workforce of the future. Diversity and inclusion are central to establishing a strong, resilient, and adaptable group of skilled professionals that can take the world of data centres to newer, greener lengths. And we're on the way.
UNESCO's recent report, Cracking the Code: Girls' and Women's Education in Science, Technology, Engineering and Mathematics (STEM), says 57% of graduates in STEM across the Arab world are women, and in the UAE, 61% of university STEM graduates are female.
Now is the time for leaders to work on fostering diversity and welcoming new talent to the data centre sector. There is still a long way to go. Much time and effort will be needed, but the rewards will be significant for everyone involved.
Schneider Electric reports expose sustainability action Gap
Legit.ng reported that reports and studies commissioned by leading digital energy transformation management and automation firm Schneider Electric have revealed a disconnect between global intent and action on sustainability in information technology and data centre operations.
The three studies, conducted separately by industry-leading analysts at 451 Research (a part of S&P Global Market Intelligence), Forrester Consulting and Canalys, saw the collection of data from nearly 3,000 global participants, including the largest colocation and cloud providers, IT solution providers, and IT professionals across many segments and organisation sizes.
According to the 451 Research paper, enterprise organisations have a perception-versus-reality problem because their sustainability programs are perceived as being more advanced than they are because "the maturity evaluations of nearly half (48%) of respondents did not match a previous answer."
Source: Legit.ng