Jack Dorsey's New Company Counts Losses After Being Accused of Facilitating Fraud
Jack Dorsey's payment company, Cash App, has been charged with fraud
The allegation by Hindenburg Research made the company shed 19% of its shares on Thursday, March 23, 2023
Per the report, Cash App engages in sharp practices and disregards anti-money laundering laws
Jack Dorsey's payment company, Block, had a 19% slice off its shares after Hindenburg Research stated on Thursday, March 23, 2023, that the payment company allowed criminal activities to operate with little hindrance, which highly inflates Block's Cash App transacting user base, a critical metric of performance.
Hindenburg described the company's internal systems as having a chaotic approach to compliance.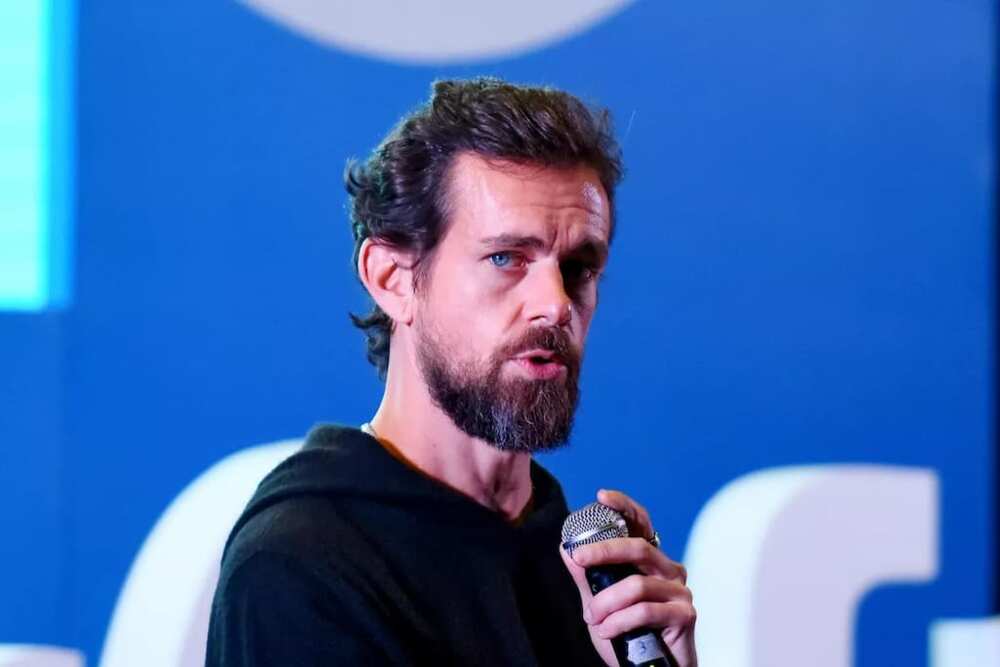 The company allegedly ignored processes
The report said:
PAY ATTENTION: Share your outstanding story with our editors! Please reach us through info@corp.legit.ng!
"Our 2-year investigation has concluded that Block has systematically taken advantage of the demographics it claims to be helping."
It alleged that the unbanked customers were involved in criminal or illicit activities on the app. Hindenburg also stated that Cash App's compliance mechanisms were ineffective.
CNBC reports that in an investigation spanning two years, the research firm spoke to many ex-employees who described how internal situations were hushed down and user complaints ignored. Criminal and fraud activity ran rampant on the platform.
The company's report includes screenshots of internal systems and employee messages, highlighting alleged financial impropriety.
The research company said about 35% of the platform's revenue came from interchange fees.
The report stated that the company avoids regulatory caps imposed on large financial companies by directing revenue through a small bank.
Block's rival, PayPal, employs the small bank routing method, which Hindenburg says prompted a probe by the Securities and Exchange Commission.
Hindenburg said:
"A Freedom of Information Act (FOIA) request we filed with the SEC indicates that Block may be part of a similar investigation," Hindenburg wrote.
COVID-19 stimulus payments via Cash App were fraudulent
The Hindenburg was peeved with Cash App's practices during the pandemic when the US government issued stimulus checks to eligible Americans.
The report stated that the lockdowns threatened the company's essential merchant services.
Per the report, Jack Dorsey, the CEO, tweeted that users can obtain government payment via Cash App immediately with no bank account through its seamless technology.
The report alleged that two weeks into the disbursement, states began to try to recover suspected fraudulent payments, with Washington wanting more than $200 million back from payments processors and Arizona trying to recover $500 million.
According to ex-employees interviewed by Hindenburg, management's pressure led to the jettisoning of anti-money laundering laws and KYC directives.
"Former employees estimated that 40%-75% of accounts they reviewed were fake, involved in fraud, or were additional accounts tied to a single individual," the report said.
A week after Elon Musk acquired Twitter, Jack Dorsey launches new social media company
Legit.ng reported that barely a week after billionaire businessman Elon Musk snapped up Twitter in a $44 billion long-drawn deal, the platform's founder, Jack Dorsey, has launched a new social media firm.
Dorsey's blockchain company, Bluesky social, announced that it currently enlisted users for beta testing.
According to the company's representatives, the announcement enticed about 30,000 users to sign up within two days.
Source: Legit.ng