CBN Identifies Reason for Difficult Cash Withdrawal, Explains Increase in Interest Rates
The Central Bank of Nigeria has promised to fix cash withdrawal challenges
The CBN governor, Godwin Emefiele, said the challenges are due to a deluge of transaction requests by bank customers.
He revealed that the bank is working to fix transaction downtimes experienced by bank customers urgently
The Central Bank of Nigeria (CBN) has admitted that there are faults in the online transactions and payment channels that frustrated bank customers in the last two months.
The Governor of the CBN, Godwin Emefiele, during the Monetary Policy Committee Meeting in Abuja on Tuesday, March 21, 2023, said the bank is aware of the issues surrounding cash withdrawals with regular downtime in bank transaction platforms and asked payment channels to overcome them urgently.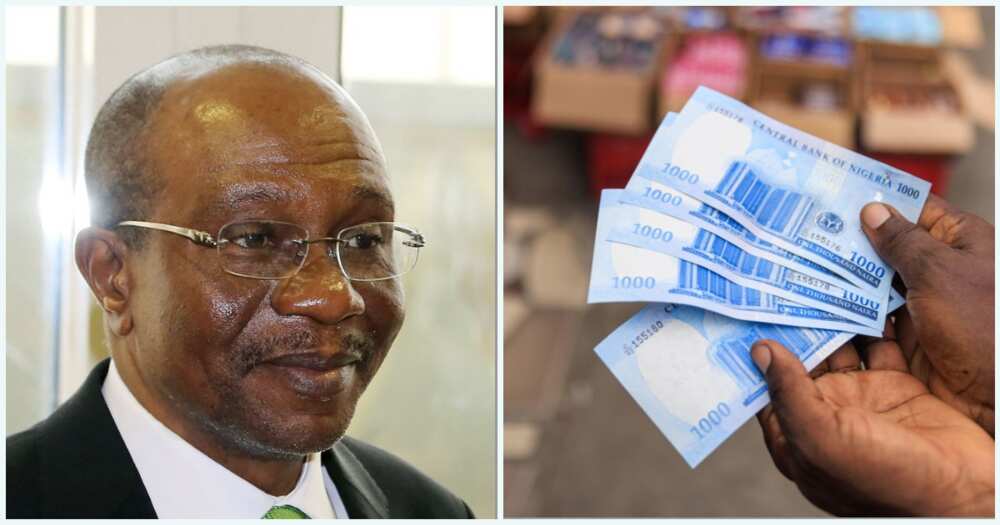 CBN apologises over chaotic transactions
Emefiele apologised for the transaction failures experienced by bank customers across the country and said it was due to the enormous transaction volume in the industry.
Emefiele said:
"But it is being resolved. Daily, our Payment System Management Department monitors the online payment platforms to ensure that transactions can go on smoothly when they are quickly resolved during downtime."
Vanguard reports that as of Tuesday, March 21, 2023, banks nationwide still needed more cash while online payment channels performed below par.
The CBN boss said that implementing the naira redesign policy had reduced cash outside the banking system, stating that it has improved the performance of monetary policy tools.
He said:
"At the beginning of the Naira Redesign policy, we said there was about N3.23 trillion in circulation, out of which only N500 billion was held in the banking system, while N2.73 trillion was outside the banks.
"It was published yesterday that currency in circulation is close to N1 trillion CBN continue to pump the newly redesigned currency into the market.
CBN discloses the reason for an interest rate hike
Meanwhile, in its plan to tame inflation, the CBN has raised the interest rate to 18% for the fifth time in nine months.
Emefiele revealed the reason for yet another rate increase, saying that the committee examined the impact of the rates hike and concluded that it would not harm the banking sector.
He also said the planned petrol subsidy removal, rising prices of energy sources, exchange rate pressures, and uncertain economic climate are the reasons for the decision.
Banks say CBN issued more old notes as new naira notes dry up, disobeys Supreme Court order on withdrawal limit
Legit.ng reported that some normalcy has returned despite persistent queues in some banks and ATMs across Nigeria.
Bank officials say the Central Bank of Nigeria (CBN) supplied more old naira notes than the newly redesigned N200, N500, and N1,000 notes.
The development follows the ruling of the Supreme Court on March 3, 2023, which extended the validity of the old naira notes till December 31, 2023.
Source: Legit.ng