MusicLM: Google Creates New Artificial Intelligence System for Songwriters, Musicians
Google has announced a new artificial intelligence system that can turn ordinary text, whistle into a music
The new technology is set to revolutionise the music industry and challenge ChatGPT which is currently making waves
Anyone can use the new technology to become a songwriter or musician and even make money from it
Google has created a new artificial intelligence (AI) tool called MusicLM that can produce music in any genre from a text description or simple mouth sounds.
The new AI tool was revealed in a Google research paper and experts believe it will revolutionise songwriting and perhaps the music industry.
Details from the paper said that MusicLM new system can transform whistled and hummed melodies according to the style described in a text caption.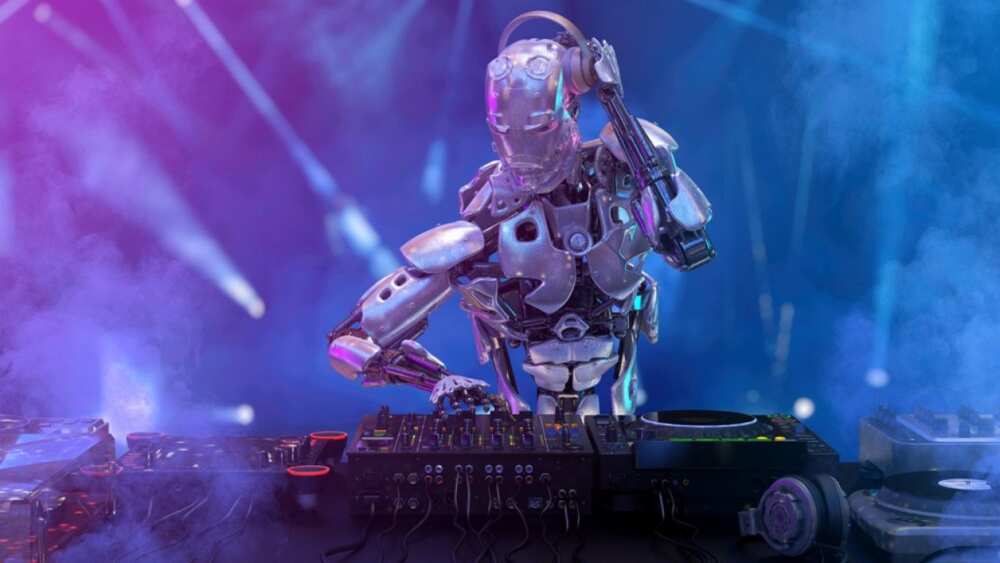 It can also generate "high-fidelity music from text descriptions such as 'a calming violin melody backed by a distorted guitar riff.'"
What can MusicLM do
The algorithm can produce songs that make sense for descriptions of "substantial complexity" after being trained on a dataset of 280,000 hours of music.
The system can build on existing melodies, whether they are whistled, hummed, sung, or played on an instrument.
It can also take a series of sequentially written descriptions and turn them into a musical "story" or narrative, according to Google researchers.
Additionally, MusicLM can be directed by a combination of a picture and a caption, or it can produce music that is "played" by a certain kind of instrument in a particular style.
What Google's new MusicLM tool means for artists
Although MusicLM wouldn't be the first generative AI system for music, it is the first to create songs with "high-fidelity" and complicated composition.
For now, reports say Google has chosen not to make the system publicly available due to ethical issues.
However, it could come as a concern for many artists all over the world including Nigeria who lives on playing instrument and making sounds.
Just like every sphere of life today, the new google tool could mean anyone can be a musician without the need to learn how to play instruments or the rudiments of songwriting.
Already AI tools such as ChatGPT have raised eyebrows with worries that humans will rely more and more on machines than the brain.
How people are reacting
Keunwoo Choi, an AI Scientist at Gaudio Lab, Tweeted in reacting to Google new MusicLM
"Whoa, this is bigger than ChatGPT to me. Google almost solved music generation, I'd say."
Martin Uetz also wrote:
"Think of MusicLM as the ChatGPT for music.I can't wait for this to go mainstream."
ChatGPT tells Nigerian man where to buy food in Lagos
Meanwhile in another report, Legit.ng revealed that the rave-of-moment chatbot, ChatGPT has directed a Nigerian man to where he can get food in Lagos.
Fabian Ehis said he was asking the bot about good places to get food when he got the shock of his life.
ChatGPT is touted to be the future of search and answer questions in a conversational manner.
Source: Legit.ng