Tribapay founders, Anu and Bolu speak on building a company transforming financial services delivery in Africa
Bolu Oluwagbesan and Anu Oguntoye are the founders of Tribapay- a Digital Wallet seeking to revolutionize the payment system in Africa with completely unique features.
In this interview with Legit.ng, they share their journey into the booming fintech space and their goal to create financial opportunities and innovations for Nigerians and Africans in general.
Tell us about Tribapay. What's the story behind the name, and what precisely are you doing?
The idea behind the name Tribapay is simply to bring people of different "payment tribes" together.
We don't literally refer to the Hausa, Igbo, Yoruba etc. But what we refer to as a "tribe" is simply the different groups of fintech categories to which different users belong. While a user mostly uses an app for basic banking (sending and receiving money, buying airtime, internet data e.t.c) another user is interested in participating in international transactions, another user is interested in savings and investment, and so on.
These sets of people in different fintech categories are what we refer to as "payment tribes"
So what we are doing or building at Tribapay is simply a super finance app that will serve as a one-stop shop for the finance needs of various "payment-tribes" in Africa, and we've chosen to start this with a digital wallet.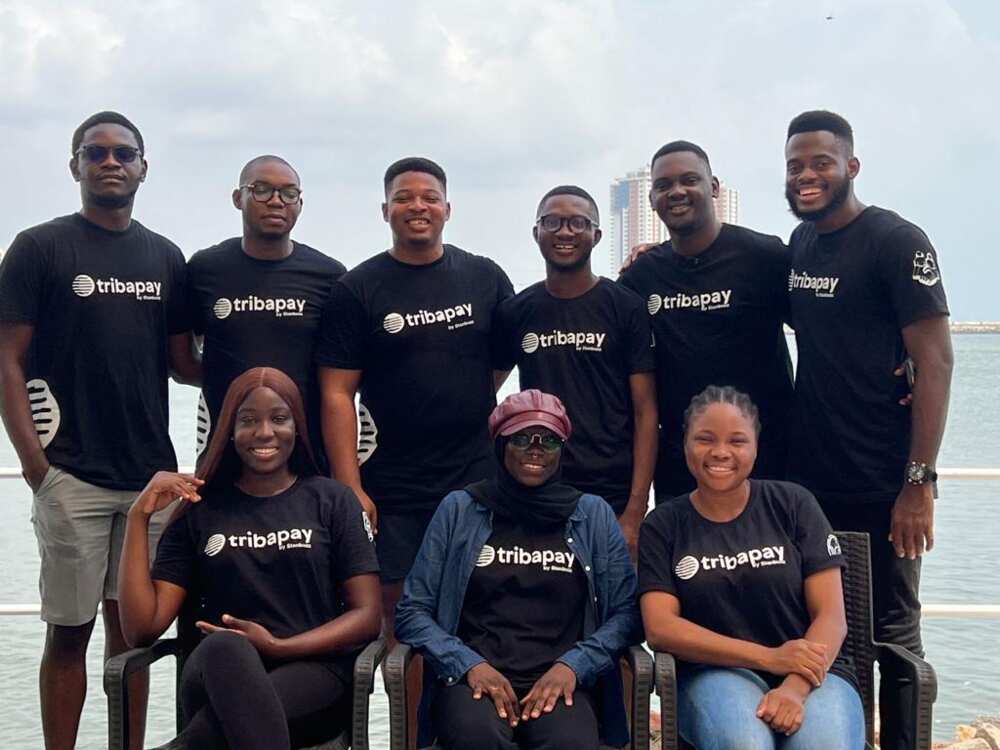 When did the Tribapay journey begin?
As of today (January 23, 2023), Tribapay is only 6 months old. We started Tribapay on July 2022, simply out of the frustration of having to install different apps for different fintech needs and having to deal with different complications and issues arising from each of those apps.
As it is today, a user has an average of 3–5 fintech apps on his/her smartphone to address different financial needs. While they have to deal with different problems for each of these apps, they also have to spread their money across each of these apps and face different KYC requirements, usage terms and conditions, and other issues.
These are the issues we faced and are also being faced by a large group of people, which led us to start working on Tribapay to create a super app for different financial needs.
Describe the experience thus far. Have you been successful in raising funding from investors for Tribapay? If so, how much?
It hasn't been a rollercoaster. It's been interesting and very challenging. It is not easy to create a usable product while ensuring compliance with local laws and not compromising security.
Simultaneously, looking back on our six months and the number of people we've made happy, and the volume of transnational transactions we've processed, we are more than happy to do more in order to make sure we attain the desired future of being the super app for finance in Africa.
Also, we have gotten some funds from friends and family. We as founders also invested money.
What were you doing before Tribapay, and is this your first business?
As co-founders, both of us ran a business together before this one. The business was named Storemia; a Shopify for mobile users in Africa. We had a very decent run and our company was acquired by another company named Ourpass.
There are other fintech companies that provide the same online payment... What makes Tribapay unique?
Despite the presence of different fintech companies, Tribapay is distinct from others in three ways. (a). Our offerings: Our offerings and features are carefully tailored to address the pain points of users, where in some cases, they'll have to download a separate app to get the problem solved or even find some unreliable manual process to get the issues addressed. (b). Listening to customers and their feedback: Customers' feedback is something we take very seriously.
We are closer to our customers beyond emails and in-app chats; we call customers, have normal WhatsApp conversations with them, and do a series of town halls just to stay close to them in order to fix their problems and also get valuable feedback. (C). Strong partnerships:
We strive to cut off multiple layers of partners by securing strong partnerships with direct sources and, on multiple occasions, building our own proprietary technologies where applicable, so that we can give the best possible experience to our customers.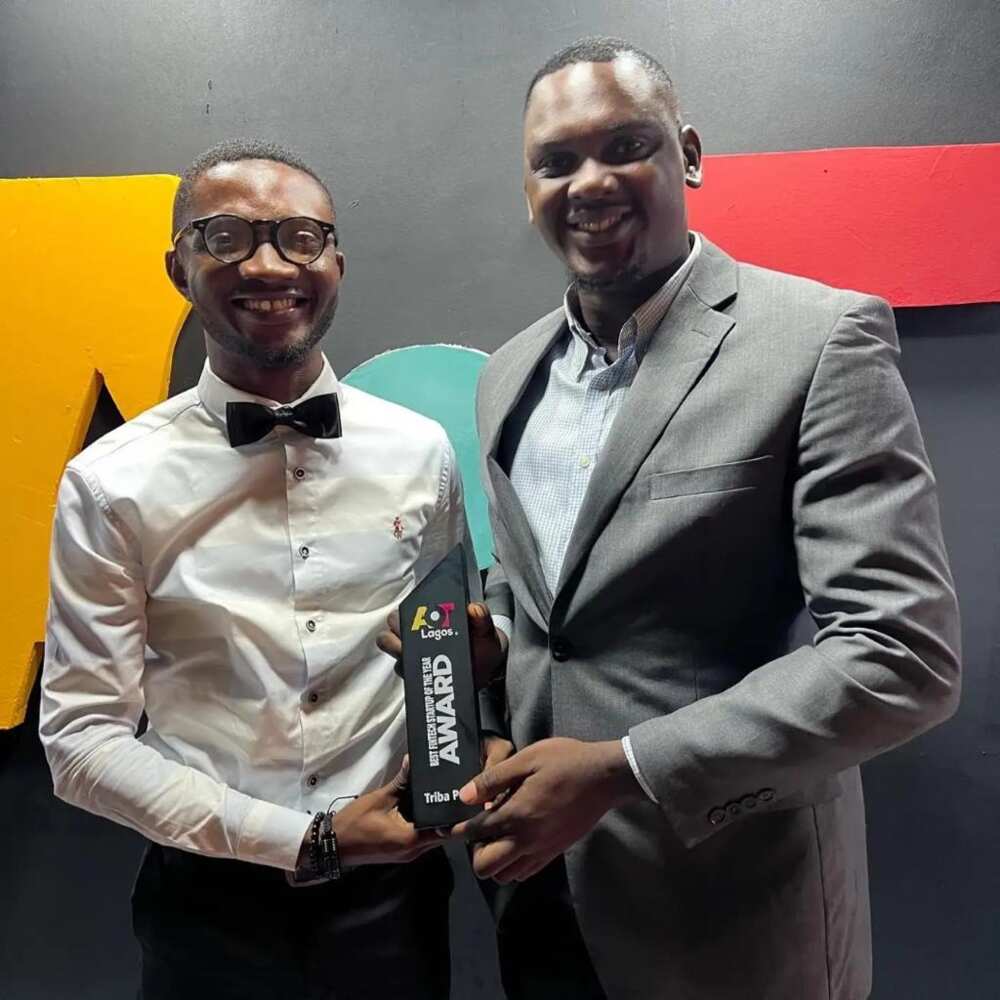 What are the challenges and how have you been able to surmount them?
Fintech is really difficult, but most consumers do not know or care to know. For example, many people want companies to give them free transfers, but transfers are not free from source. NIBBS charges for every inter-bank transfer. If any bank gives free transfers, it's because they are paying for it for the customer.
I can mention several things that finance companies do for consumers, but they don't appreciate it. Something like Dollar Cards; it's incredibly difficult to offer that service from the source.
List some of the offerings that stand Tribapay out
At its very base, Tribapay works like a digital wallet. You will get a bank account and be able to send money to any bank, purchase airtime, pay for TV subscription, and electricity, and purchase data on Spectrum, Swift, and so on. But on top of those basic features come some incredible ones.
Currently, these are the features that make us stand out from the crowd. One of the selling features that has attracted a lot of people to the app is its unique product, called the Cashpin.
It completely unlocks a new way to send money P2P that hasn't been explored before. CashPin is a secure way to convert money into a 12-digit pin that can be retrieved by anyone. In the same way that airtime had scratch card numbers that, if inputted, would become real airtime, Cashpin emulates that, but for real money, and we've trademarked this. The second selling feature is airtime-to-cash.
People who have excess airtime at any point in time can come to the app to trade the airtime for real money. Whether they made a mistake with too much recharge or they were gifted airtime and they'd rather have cash.
The next amazing feature is that we occasionally sell cheap airtime and cheap data. i.e., we occasionally sell airtime at a discounted price. We also have different categories of virtual USD cards for different categories of online shoppers.
CBN policies so far good or bad for business?
CBN has been fair, to be honest. Having travelled to a few African countries and seen their policies in those countries, we think the Central Bank of Nigeria is very progressive in its approach.
What are your future plans and vision for Tribapay?
We are building a product for businesses and for agency banking amongst other products. Our plan is to be the super finance app for Africans.
In December 2022, we were awarded the best fintech startup of the year by the Lagos State Centre for Innovation. We are determined to win more as we continue to innovate for our users.
Source: Legit.ng