10 Best Internet Service Providers Offering Unlimited Data, Plans, Subscription Costs
The planned entry of Elon Musk's Starlink into the Internet Service Provider Space in Nigeria has thrown up a debate
Nigerians have begun to debate which Internet service providers offer the best services
There are countless providers in Nigeria offering top-notch services to Nigerians
As Nigerians brace for the entry of Elon Musk's Starlink into ISP space in the country, competition in the sector is getting stiffer.
The recent competition in the industry has seen a crash in the cost of the service in the country with many providers jostling for pockets of Nigerians.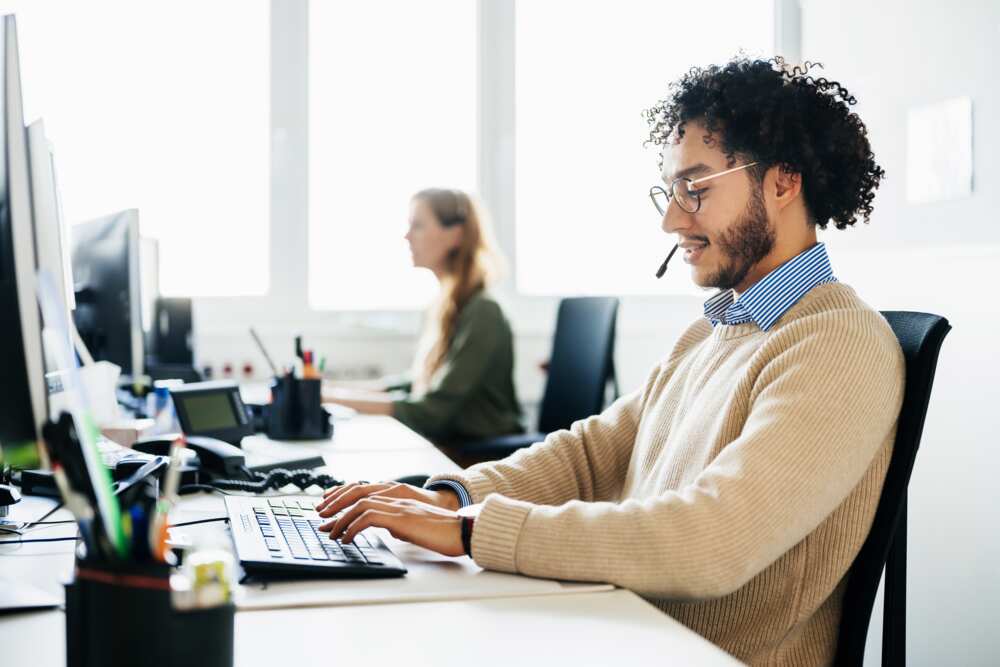 Top Service providers in Nigeria
Many of the service providers in Nigeria depend heavily on subscription models and their services are geared towards meeting the needs of corporate clients.
As of the last count, Nigeria boasts 225 internet service providers with new entrants billed to enter the space.
The ISP operators are in different terrain from mobile telephone operators who also offer internet service to their subscribers.
Many of the providers surreptitiously attach Fair Usage Policy (FUP) to their plans for unwary subscribers.
This means that when the subscriber gets to the threshold within the unlimited period, the speed becomes slower peaking after certain data usage.
Here are the top five best internet service providers in Nigeria in 2023
NTEL: Offers unlimited data plans ranging from daily to weekly and monthly. Some of its plans have FUP but it has some of the cheapest plans in the country.
NTEL is only available in Lagos, Abuja and Port Harcourt
Smile: Offers some of the cheapest plans and gives varying subscription plans ranging from unlimited daily, weekly and monthly.
Smile is available in major cities in Nigeria including Lagos, Abuja, Port Harcourt, Ibadan, Benin City, Kaduna, Onitsha and Asaba.
Some of its services include Unlimited Lite, Unlimited Essential and Freedom.
Spectranet: The ISP has the largest subscriber base in Nigeria with many businesses, individuals and corporate entities using its services.
Its services include unlimited Diamond and Gold plans.
Cool Link: It is a broadband service beamed from Satellite, giving users higher speed than terrestrial or broadband services.
Cool Link has various data plans from weekly to monthly with up to 15GB and fast download.
Swift Networks: Is arguably one of the largest ISPs in Nigeria, offering broadband services for cost-effective plans.
The firm has Unlimited Weekly and Unlimited Supreme.
Cyberspace: One of the oldest ISPs in Nigeria, the company was the first to deploy 4G service in Nigeria, promising to deliver 10 times more speed, mobility and security to its clients.
It has a series of data plans including Cyber Unlimited Classic and Cyber Unlimited Premium.
iPNX is reportedly a pioneer and leading Fibre-To-The-Home (FTTH) provider in Nigeria.
It has FOS extreme 200, FOS extreme 400 and FOS extreme 1000.
Hoop Telecoms offers varying services and operates in 5 states in Nigeria.
It has Home Deluxe, Home Deluxe Plus and Home Ultimate.
Tizeti: deploys internet services to residential areas as well as customers, allowing them to have the full benefit of internet service with different plans.
They include Residential Unlimited and Turbo Connect.
Fibre One: One of the largest fibre-to-Home internet service providers offering last-mile internet service in Nigeria.
Its unlimited plans include Smart Home, Smart Lite, Smarthome Plus, Smarthome Premium, Smarthome and platinum.
Elon Musk's Starlink misses December launch, costs and plans emerge as Telcos, ISPs ready for competition
Legit.ng reported that Nigerians are waiting with bated breath for the launch of Elon Musk's much-hyped Starlink Internet service.
The Minister of Communication and Digital Economy, Isa Pantami said early in December that the Elon Musk-owned, satellite-powered Starlink will commence operations in Nigeria in December.
Starlink announced in May 2022 that it has been granted a license by the Nigerian Communication Commission (NCC) to operate in the ISP category in the country.
Source: Legit.ng