Three Nigerians, Ikenna, Chidi, Oghenetega Get N197.7m From Chinese Richest Man Jack Ma for their Businesses
Three Nigerian firms have won nearly half a million dollars in total in funding provided by the Chinese billionaire, Jack Ma
The funds were given to startups across Africa that set out to solve major problems within their countries
Among the 10 finalists listed, Nigeria's Ikenna Nzewi came 2nd as Jack Ma foundation disclosed over 12,000 applications were submitted
Three brilliant young Nigerians Ikenna Nzewi, Chidi Nwaogu, and Oghenetega Iortim have been announced among the 2021 Africa's Business Heroes winners funded by Chinese billionaire, Jack Ma.
The three Nigerians will be receiving a whopping sum of $480,000 (N197.7 million) to scale their businesses.
Ikenna Nzewi for his firm Releaf will be getting $250,000 as as he came second among the top 10 finalists.
While Chidi Nwaogu a co-founder of Publiseer and Oghenetega Iortim the founder of Gricd will both get $100,000 each.
Among the top 10 African finalists the biggest winner is Egypt's Khadija Mohamed Elbedweihy, founder of PraxiLabs.
She walked home with $300,000 business funding.
Do you have a groundbreaking story you would like us to publish? Please reach us through info@corp.legit.ng!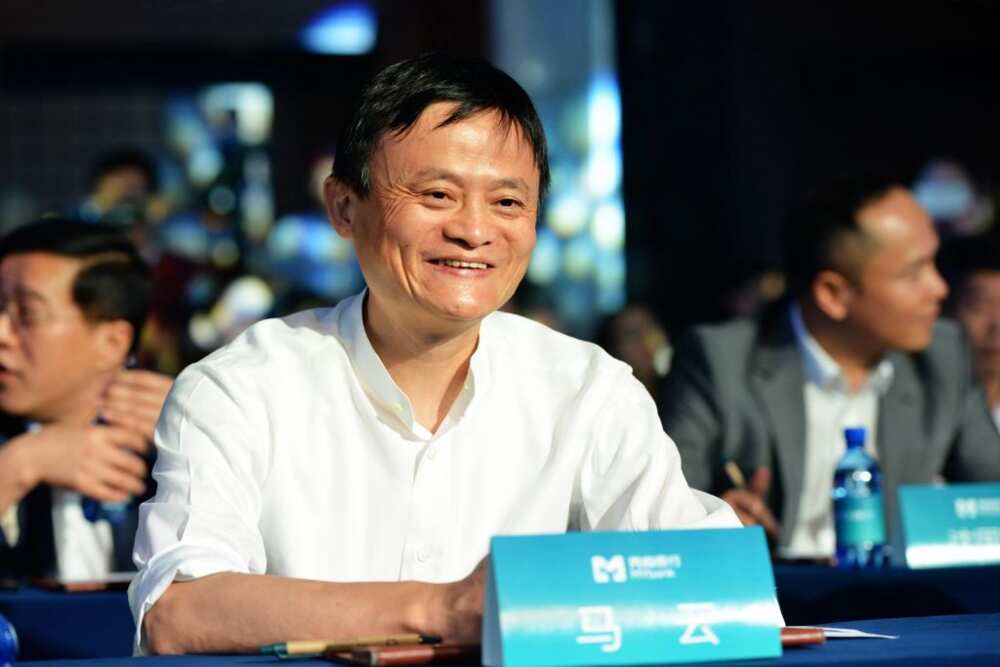 In a note published by Alibaba Nzewi, Nwaogu and Iortim will also get an additional $10,000 for a training program to be hosted in Alibaba Group's headquarters in Hangzhou, China.
Who are the other winners?
At the event, a total of US$1.5 million in grant funding were awarded to the top 10 finalists.
The top 10 represent seven African countries, with 80% operating businesses in rural areas and half of the finalists are female.
The names of other finalists
Ghirmay Abraham – Founder, Aptech Africa (aptechafrica.com) (Uganda)
Yvette Ishimwe – Founder and CEO, IRIBA Water Group (www.IRIBWaterGroup.com) (Rwanda)
Charlot Magayi – Founder and CEO, Mukuru Clean Stoves (mukurustoves.org) (Kenya)
Violet Amoabeng – Founder and CEO, Skin Gourmet (SkinGourmet.com) (Ghana)
Ketshephaone Jacob – Founder and CEO, The Bulb World (https://bit.ly/3Fu2nU4) (Botswana)
They all will be getting $100,000 and also $10,000.
What is the programme all about?
Africa's Business Heroes (ABH) is a flagship philanthropic programme established by the Jack Ma Foundation to help foster an inclusive and vibrant entrepreneurial ecosystem in Africa.
The annual competition, now in its third year, shines a spotlight on talented African entrepreneurs who are working to make a difference in their communities and helping to build a more sustainable, inclusive future.
The ABH competition is grassroots-oriented as well as age, gender, language, and sector agnostic.
In a statement from ABH, over 12,000 applications were received in 2021 from all 54 African countries.
The statement noted:
"The finalists were chosen after several rounds of rigorous evaluation conducted by over 230 judges. They were selected after demonstrating that they are visionary entrepreneurs who embodied innovation, resilience, growth potential, and impact on Africa."
Shuttlers gets N616.1bn from foreign investors, As TeamApt reveals
Meanwhile Legit.ng had earlier reported that Foreign investors continue to invest in Nigerian entrepreneurs with innovative ideas.
Shuttlers, a bus company, is the most recent to get funding, and it will join the ranks of other Nigerian digital start-ups that have scaled up after investment.
TeamApt, one of the successful foreign investor-backed businesses, is now raising its third round of funding in order to boost its market value to over $1 billion.
Source: Legit.ng