Lagos to London Plane Ticket Now Above N5m: Airlines May Increase Prices Again After Niger Republic Decision
Airlines have adjusted ticket prices for passengers from Nigeria looking to board flights to European countries
This is because the straightforward route, Niger, has been closed following the military coup that ousted the democratically elected President Mohamed Bazoum
A one-way ticket from Lagos to London, which used to be around N3 million, is now going for as high as N5 million
International airfares, especially to European countries, are expected to keep climbing in the next few days.
This follows the closure of the Nigerien airspace by the country's coup leader on Sunday, August 6, 2023.
National Council for the Safeguard of the Homeland (CNSP) announced the closure of Niger Republic's airspace amid threats by the Economic Community of West African States (ECOWAS) demanding that President Mohamed Bazoum be restored, or there would be military action.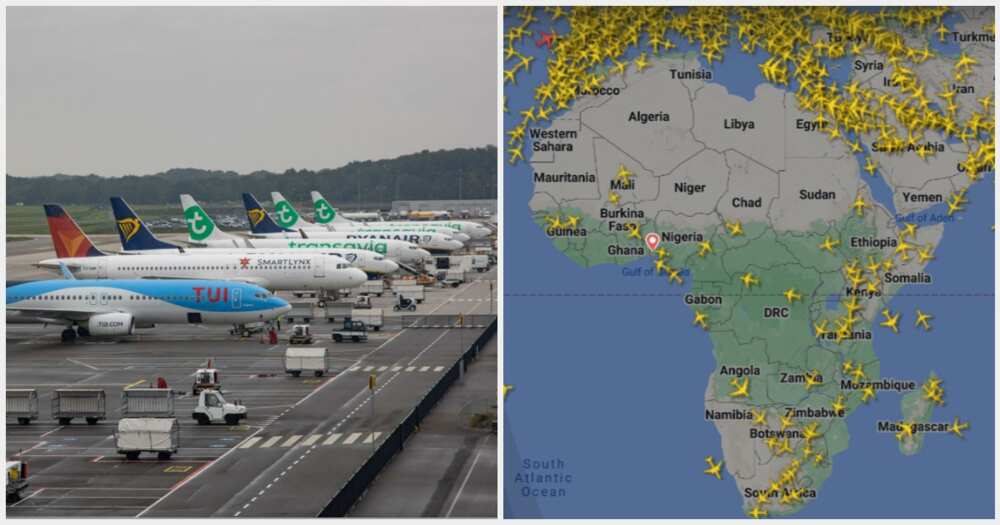 While checks by Legit.ng on some of the notable airlines' booking portals show that there has yet to be an adjustment, the extra hours expected to be spent on Europe-bound flights being rerouted due to the closure suggest that the increase is only a matter of time.
DailyTrust reports that the Nigerien airspace via Niamey is usually the route for flights from Nigeria to London, Spain, Ireland, France, and several European countries.
Airlines ticket prices
Due to the current exchange rate, Nigerians are already paying more than N1 million to travel to Europe, Asia, and the US it is now expected to get even more expensive.
For example, checks show that a one-way ticket to London from Lagos using Virgin Atlantic will start at $3,128.30 (N2.42 million) to as high as $7,578.20(N5.87 million) using the current exchange rate of N774.78/$.
Similarly, British Airways charges customers $2,367(N1.83 million) to $8,596(N6.6 million) for a one-way ticket.
Expert speaks
Speaking on the development Atedo Peterside a leading entrepreneur, investment banker, and economist tweeted:
"The closure of Niger Republic airspace will increase the cost of flights from Nigeria to Europe.
If Burkina Faso and/or Mali join Niger in declining overflight rights to Nigerian bound aircraft, then inbound and outbound flights from Nigeria to Europe will become very expensive"
Also speaking Kingsley Nwokeoma, the president of Association of Foreign Airlines and Representatives in Nigeria, explained that Foreign airlines are not ripping off Nigerians in any way.
He noted:
"There is this challenge with the exchange rate, and I am sure you are aware that foreign airlines cannot repatriate their revenue.
"Currently, trapped funds is close to one billion dollars, this situation has forced them to block Nigeria's low inventories (low fares)."
Air Peace, others get new rival as Kano billionaire buys N4.2bn aircraft
In another report, Rano Air will soon be flying over Nigerian airspace after receiving approval from the federal government.
The airline is owned by Kano-born business mogul and oil magnate Alhaji Auwalu Abdullahi Rano.
Rano has spent over N4.2 billion buying a new aircraft to start the airline operation.
Source: Legit.ng