"Don't Write-Off": CBN Sets Sanctions for Top Directors Taking Loans as 4 Banks Approve Over N112bn
The Central Bank of Nigeria has released guidelines for financial institutions concerning their top directors with debts
This comes as directors of Union Bank of Nigeria, Stanbic IBTC Holdings, Sterling Bank, and Access Holdings collectively received over N122 billion in loans
Loans granted to executive directors and employees are typically provided at below-the-market interest rates
The Central Bank of Nigeria (CBN) has taken a stern stance against potential conflicts of interest within the banking sector, introducing stringent sanctions targeting directors of financial institutions who secure loans from the banks they are affiliated with.
This move comes as four commercial banks granted a sum of N122.7 billion in loans and advances to entities controlled by key management personnel and related parties in 2022.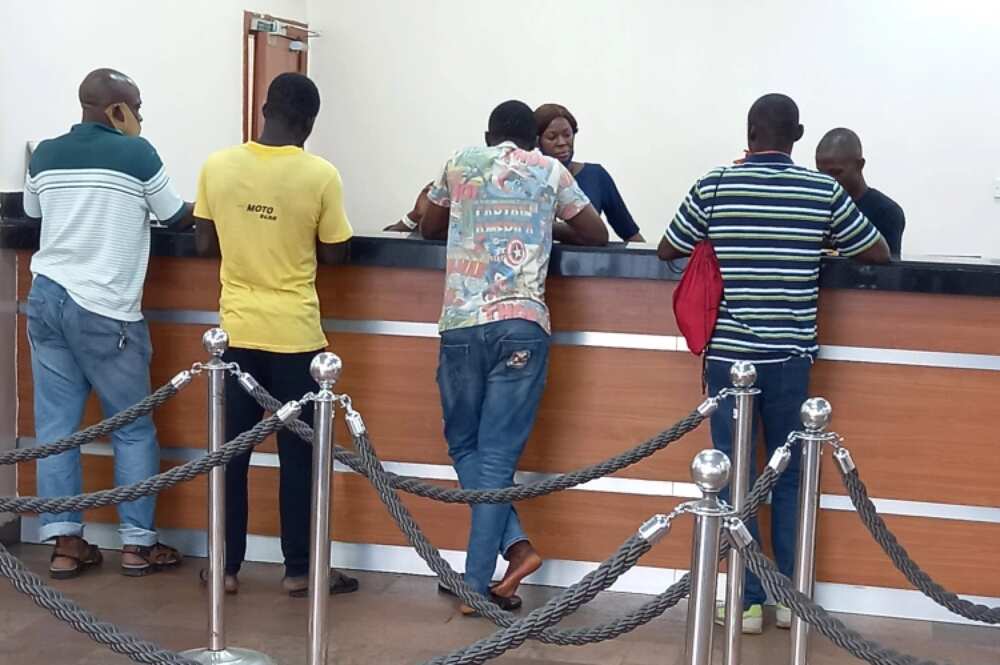 The figures were contained in the banks' financial accounts for the year ending December 31, 2022.
The insider-related loans were given to directors, associates, and employees of the financial institution.
The banks include Union Bank of Nigeria, Stanbic IBTC Holdings, Sterling Bank, and Access Holdings.
CBN guidelines for insider loans
Inside-related loans and advances are expected to comply with the provisions of Central Bank of Nigeria Circular BSD/1/2004 dated February 18, 2004, on 'Disclosure of insider related credits in the financial statements of banks.'
The BOFIA Act 2020 bars a bank from lending more than 5% of its paid-up share capital to any of its directors or significant shareholders.
Furthermore, a bank's aggregate exposure in lending to its directors and significant shareholders must not exceed 10% of its paid-up share capital.
The act also provides that credit extended by a bank to any of its directors or significant shareholders must be on the same terms and conditions as those prevailing at the time for comparable transactions by the bank with persons who are not directors or shareholders of the bank.
Breakdown of banks' directors/employees' loans
Stanbic IBTC Holdings: N56.5 billion
Union Bank of Nigeria: N53.4 billion
Sterling Bank: N2.4 billion
Access Holdings: N469.01 million
CBN sends strong warning to directors on non-performing loan
Meanwhile, in another circular, the CBN stressed that it would henceforth remove directors with bad loans from the board of banks and blacklist them from any other financial institution.
Part of the document reads:
"Any director whose credit facility or that of his/her related interests remains non-performing in the banking subsidiary of an FHC, for more than one year, shall cease to be on the Board of the Financial Holding Company (FHC) shall be blacklisted from sitting on the Board of such banking subsidiary or that of any other financial institution under the purview of the CBN."
The apex bank also warned banks considering debt forgiveness for a director to only do so if it approves.
CBN said:
"No loan/advance and interest thereon to a director of an FHC by the banking subsidiary shall be written-off without its prior approval."
"By the powers conferred on me": CBN revokes licenses of over 170 Microfinance Banks, finance companies
Legit.ng reported that the Central Bank of Nigeria (CBN) revoked the licenses of 179 microfinance banks, four primary mortgage banks, and three finance companies nationwide.
The announcement was made in the official gazette of the Federal Government, which was published on the CBN's website on Tuesday, May 23, 2023.
According to the gazette, these financial institutions had their licenses revoked due to several reasons.
Source: Legit.ng