Helene Boshoven Samuel biography: Who is Heidi Klum's daughter?
Helene Boshoven Samuel is the oldest daughter of Heidi Klum and the biological child of Formula One personality Flavio Briatore. Her mother, Heidi Klum, is a German-American model, television host, producer, and businesswoman. Her biological father, Briatore, is a businessman and the former Renault F1 team manager.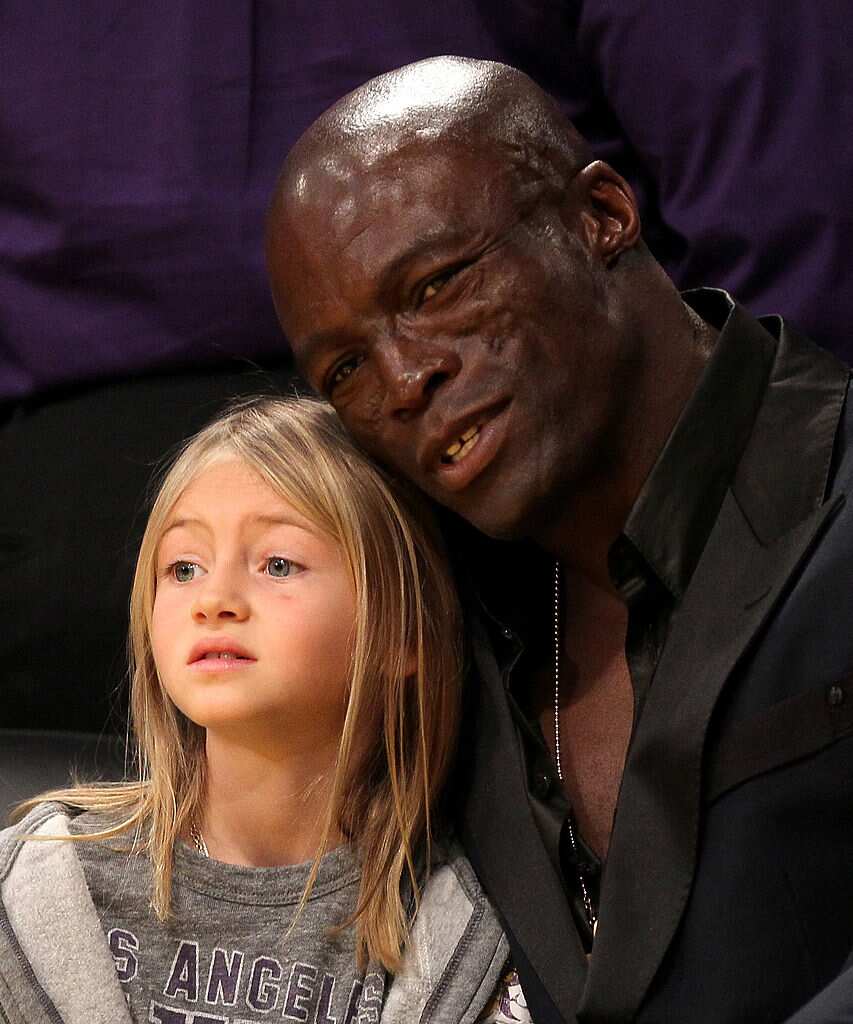 Heidi Klum's daughter was born in New York on May 4, 2004. The baby weighed in at 7 lbs. 5 oz. At the time of her birth, her parents had separated.
Profile summary
Also known as: Helene Leni Klum
Birthday: May 4, 2004
Birthplace: New York, United States
Age: 16 years old (as of 2020)
Nationality: American
Sun sign: Taurus
Famous as: One of Heidi Klum's daughters
Hair colour: Blonde
Eye colour: Blue
Ethnicity: German-Italian
Father: Flavio Briatore (biological father), Seal Samuel (adoptive father)
Mother: Heidi Klum
Siblings: Henry, Johan, Lou, Nathan
Early life
Helene was born on May 4, 2004, in New York. Helene Boshoven Samuel age is 16 years as of 2020.
Parents
Helene's mom, German-born supermodel Heidi Klum, started her modeling career at the age of 18. She landed work with Victoria's Secret after moving to New York, en route to achieving supermodel status with her appearance on the cover of the 1998 Sports Illustrated swimsuit issue. Klum has since expanded her brand as a media personality, thanks to her stints as the host and one of the judges of Project Runway and as a judge on America's Got Talent.
In 1997, Klum married famed hairstylist Ric Pipino, but the couple divorced in 2002.
Helene's mother, Heidi Klum, then began dating Briatore, an Italian businessman and managing director of Renault's Formula One team at the time.
In December 2003, Klum publicly announced that she was pregnant. Klum and Briatore's jobs kept them in different continents - she was staying in Los Angeles while he lived in London. Eventually, the distance became, according to Briatore, "unbridgeable", and they split up within weeks of the announcement.
Heidi and Seal meet in the lobby of a New York City hotel. The Project Runway star later recounted the tale of their first encounter (in which the "Kiss From a Rose" singer infamously wore a pair of tight-fitting bicycle shorts) on The Oprah Winfrey Show:
"He came in just from the gym and I was sitting there and I was, like, wow. And I pretty much saw everything. The whole package."
A few weeks after their first encounter, they had their first date in Los Angeles, and the next morning, she told him about her pregnancy.
Seal's father was abusive, and his mother had been deported back to Nigeria. His painful childhood made him determined to be a good father figure himself. He was willing to shoulder the responsibility of fatherhood successfully, and he told Klum so.
Shortly after the launch of Project Runway in 2004, Klum's life took another interesting turn. Her boyfriend Seal proposed to her on top of a glacier in Whistler, British Columbia, Canada. They married in May 2005.
Klum, Seal, and Briatore agreed to allow Seal to be the father figure in Helene's life. Flavio, in the meantime, arranged for a press release and told an Italian newspaper:
"Leni is my natural daughter, but the three of us happily agreed that it made more sense if Seal adopted her because a child needs to grow up in a family,"
Seal officially adopted Helene in December 2009, and her name was legally changed to Helene Samuel. Heidi later clarified that Flavio is in no way involved in the life of Leni and also stated emphatically that "Seal is Leni's father." Seal later praised Flavio for maintaining distance from Leni and for not disrupting her life.
It was announced in January 2012 that Seal and Klum were separating after nearly 7 years of marriage. Klum filed for divorce from Seal on April 6, 2012. According to TMZ, Klum demanded a divorce because she was worried about the effect Seal's 'inability to control his temper' was having on their children. The claim followed reports that she was also fed up with the British singer's 'hard partying.
A statement released by the couple read:
While we have enjoyed seven very loving, loyal and happy years of marriage, after much soul-searching we have decided to separate. We have had the deepest respect for one another throughout our relationship and continue to love each other very much, but we have grown apart. This is an amicable process and protecting the well-being of our children remains our top priority, especially during this time of transition. We thank our family, friends, and fans for their kind words of support. And for our children's sake, we appreciate you respecting our privacy.'
Despite their divorce, Seal still plays an important role in Helene's life.
It is reported that Helene doesn't have a relationship with her biological father, Flavio. Flavio once revealed,
"It's hard to miss a baby that you never see. But I know that Leni is not an abandoned child. Leni is part of Seal's family, and Nathan is part of mine."
Helene Boshoven Samuel siblings
Helene has four siblings. From her mother's marriage to Seal, she has 3 siblings: Brothers Henry Günther Ademola Dashtu (September 12, 2005) and Johan Riley Fyodor Taiwo (November 26, 2006), and sister Lou Sulola (October 9, 2009).
Moreover, she also has a paternal half-sibling called Nathan Falco Briatore, born in 2010 in Nice, France, through Flavio's marriage with Wonderbra model Elisabetta Gregoraci.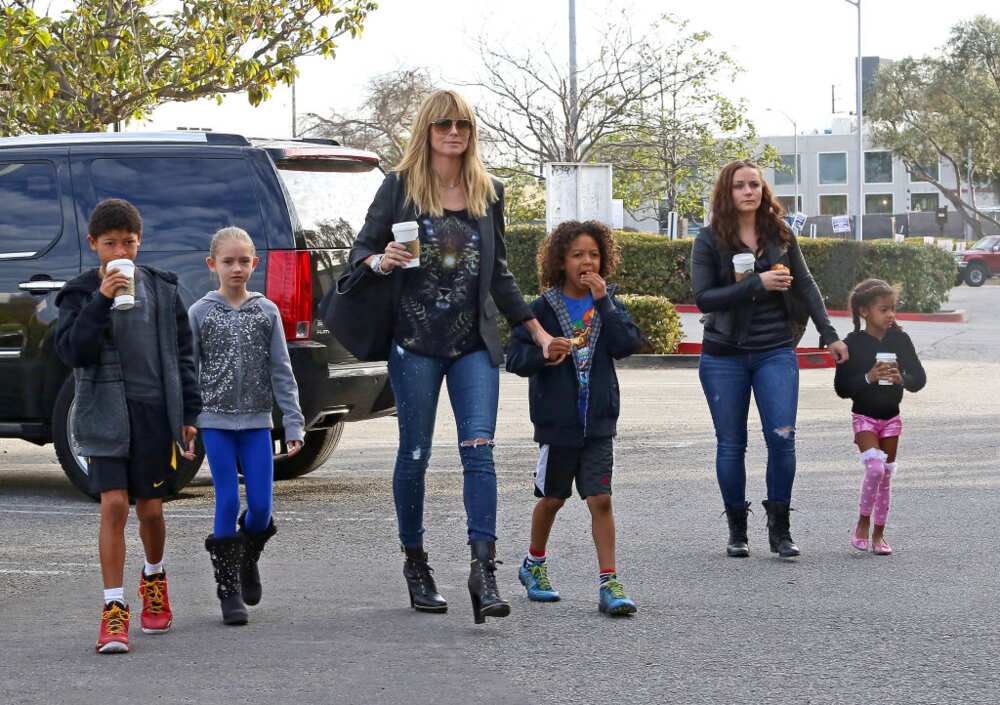 Heidi Klum daughters
Heidi Klum has two beautiful daughters, Helene Boshoven Samuel and Lou Sulola Samuel.
Lou Sulola Samuel is Heidi Klum's daughter with English musician Henry Olusegun Adeola Samuel, popularly known as Seal.
The "Lou" in her name means "Famed Warrior" while "Sulola" sounds like a Nigerian name to flaunt the roots of her father, Seal.
Lou Sulola Samuel was born on October 9th, 2009, in Los Angeles, California.
Although Heidi rarely posts about her children, it is still obvious just how close they are.
In fact, on Mother's Day, May 10, Leni shared a sweet tribute to her mother.
"Happy Mother's Day to my gorgeous best friend I love you mama," she captioned two photos of her stunning mom, one of which featured Leni as a toddler. Clearly, the Heidi Klum Helene Boshoven Samuel bond is a strong one.
Frequently Asked Questions
Here are answers to the most commonly asked questions about Helene:
Who is Helene Boshoven Samuel's biological father?
Her biological father is Flavio Briatore, an Italian entrepreneur who started his career as a restaurant manager and insurance salesman in Italy.
Flavio Briatore was born on April 12, 1950 in Verzuolo, Piedmont, Italy. He is also an actor, known for Vita Smeralda (2006), Fabio Rovazzi: Faccio quello che voglio (2018), and Emigratis (2016).
Is Helene Boshoven Samuel adopted?
Helene Klum is the daughter of Heidi Klum and Flavio Briatore. After her breakup from Flavio, Klum married Seal.
In 2009, Seal adopted Helene Klum.
Helene Boshoven Samuel is one of Heidi Klum's children. The teenager was born into popularity, but luckily for her, she has managed to keep her life relatively private.
READ ALSO: John Wayne children: Who are the descendants of the legendary actor?
John Wayne was one of the biggest movie stars for over three decades. He starred in movies like Stagecoach, Sands of Iwo Jima, Hondo, The High and the Mighty, True Grit, and so many more. The actor died on June 11, 1979, at the age of 72 due to cancer. He was survived by his seven children from 2 of his 3 marriages.
Who are John Wayne's children, and who are their mothers? Legit.ng tells it all in the recently published piece about the actor's kids.
Source: Legit.ng