Naira Climbs Up 5 Places on List of World's Worst-Performing Currencies Against US Dollar
The Naira has improved its ranking on the list of worst-performing currencies against the US dollar
Nigerian currency climbed up five positions in the latest currency ranking prepared by Hanke, an economist
The Naira has experienced a depreciation of 26% against the dollar since January 2022, raising concerns about the Nigerian government's handling of the currency
Nigeria's currency, the Naira, has improved in the latest ranking of the worst-performing currencies in the world.
The ranking, prepared by Steve H. Hanke, a professor of Applied Economics, revealed that the Naira now stands as the 20th worst-performing currency globally in June 2023.
This marks a significant improvement compared to its previous ranking of 15th at the end of December 2022.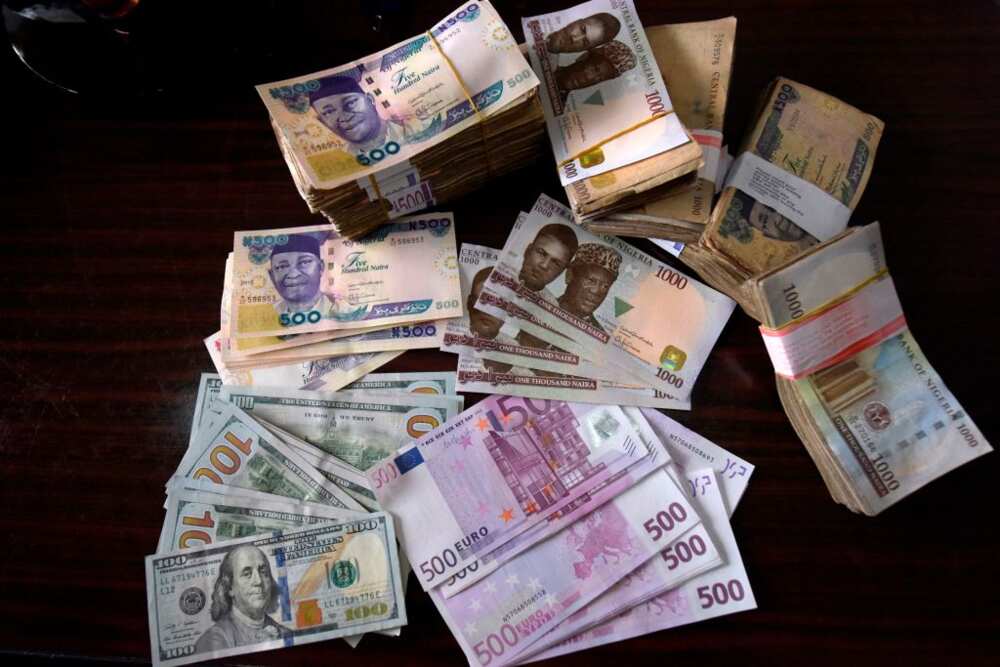 Naira's performance against the US dollar
Hanke reports that the Nigerian currency, as of May 26, 2023, exchanged at N770 to a dollar, representing a 25.97% depreciation since January 1, 2023.
PAY ATTENTION: Share your outstanding story with our editors! Please reach us through info@corp.legit.ng!
Hanke described the Nigerian naira as one of the world's junk currencies.
He said:
"As Buhari passes his throne of corruption to Pres. Tinubu, #Nigeria's economic woes continue to worsen. In this week's Hanke's #CurrencyWatchlist, Nigeria takes 20th place.
The naira has depreciated by 26% vs the USD since 1/1/22: yet another central bank junk currency."
Worst performing currencies in the world
Zimbabwean RTGS Dollar: -94.44%
Venezuelan Bolivar: -82.22%
Lebanese Pound: -70.96%
Cuban Peso: -63.08%
Syrian Pound: -58.99%
Argentine Peso: -57.81%
Sierra Leonean Leone: -55.70%
South Sudanese Pound: -52.19%
Egyptian Pound: -48.93%
Ghanaian Cedi: -44.10%
North Korean Won: -43.15%
Iranian Rial: -42.75%
Ethiopian Birr: -38.82%
Pakistani Rupee: -37.98%
Malawian Kwacha: -38.79%
Laotian Kip: -36.57%
Burmese Kyat: -34.25%
Sri Lankan Rupee: -33.61%
Turkish Lira: -33.75%
Ukrainian Hryvnia: -26.76%
Nigerian Naira: -25.97%
Sudanese Pound: -22.74%
Report shows naira lost half its value against US dollar under President Buhari
In another report, the Nigerian naira's exchange rate against the United States dollar declined significantly during President Muhammadu Buhari's eight-year tenure.
Calculations show that the naira weakened by 57.26% and 37.58% in the official and black markets.
When President Buhari took office in 2015, according to data from the official window of the Central Bank of Nigeria, the exchange rate between the naira and the US dollar was N197/$.
Source: Legit.ng