Elon Musk Close to Hitting $200 Billion in Net Worth, Earns N2.1trn in 24 Hours as Dangote Makes N21bn
Elon Musk is set to hit $200 billion in net worth after reclaiming the world's richest man title
Musk gained about $4.61 billion on Friday, June 3, 2023, to put him $8 billion away from Bernard Arnault
Aliko Dangote, Nigeria, and Africa's richest man, gained about N21 billion on Friday, June 2, 2023
The world's richest man, Elon Musk, is $1 billion away from hitting $200 billion in net worth, which he lost last year after Bernard Arnault, the LVMH owner, dethroned him.
Musk reclaimed the top spot last week after ousting Arnault, who had occupied the position since December 2020.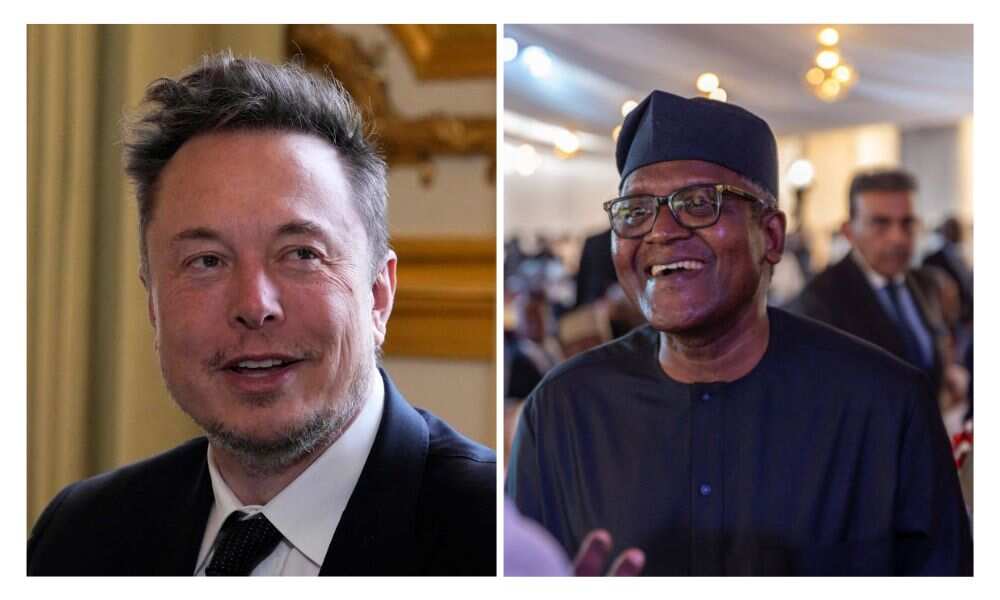 Tesla stocks roar to propel Musk's net worth
Musk's latest ranking is thanks to the surging stock of Tesla, which gained $6.1 on Friday, June 3, 2023, to trade at $213.97, a 3.11% increase.
Last year, Elon Musk broke the Guinness Book of World Records as the first man in history to lose $200 billion.
Analysts believe that the Tesla CEO looks set to hit that mark again as Tesla shares, his primary source of wealth, rebounded.
Musk, who just rounded off a trip in China, where he had talks with authorities in Beijing about the future of the electric car company.
Dangote's wealth soars to $21,1 billion
However, on Friday, Nigeria's Aliko Dangote saw his net worth rebound by $45.6 million, about N21 billion.
Dangote gained two spots on the Bloomberg Billionaire Index to rank 74th wealthiest man globally.
The move saw Dangote climb two steps from the 76th position he occupied on Friday, June 2, 2023.
The share price of Dangote Cement traded at N290 per share and witnessed optimistic investors' sentiment, which saw its trade volume surge on the floors of the Nigerian Stock Exchange.
Analysts say that Dangote, whose 650,000-capacity refinery was commissioned by former President Muhammadu Buhari on May 22, 2023, might climb to be to 20th richest man in the world when the refinery becomes fully operational.
The billionaire had said that his refinery would begin to ship products by July ending or early August 2023.
Elon Musk reclaims world's richest man title, Dangote now ranked 72nd wealthiest in the world
Legit.ng reported that Tesla CEO Elon Musk had taken back the world's richest man title from the French luxury merchant Bernard Arnault.
Musk, who earned over $1 billion in the last 24 hours, dethroned the Frenchman after occupying the second spot for over six months.
The Twitter CEO saw the shares of Tesla roar to trade at about $203.93 on Wednesday, May 31, 2023, to shore up his net worth to about $192 billion, while Arnault moved to the second position at $187 billion, having lost $5 billion in the last 24 hours.
Source: Legit.ng