"No Need to Panic": NDIC Announces Steps to Follow as It Moves to Recover Customers' Funds in 179 Closed Banks
The NDIC has announced moves to recover deposited funds in the over 170 microfinance banks closed by the CBN
NDIC is an independent agency of the Federal Government of Nigeria tasked with protecting depositors' funds
To this effect, NDIC has assured a swift payment of insured sums to depositors of closed banks
The Nigeria Deposit Insurance Corporation (NDIC) has kicked off the process to recover deposit funds from over 170 microfinance banks (MFBs) and primary mortgage banks (PMBs) whose licenses were revoked by the Central Bank of Nigeria (CBN).
NDIC disclosed this in a statement by Bashir Nuhu, the Communication & Public Affairs Department director, on behalf of Bello Hassan, the managing director/chief executive.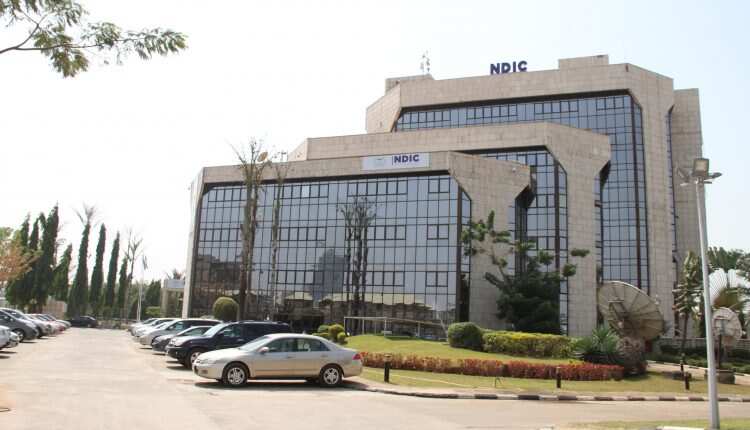 Hassan, in the statement, assured depositors affected by the closure of the banks that their insured funds would be promptly disbursed, according to Punch.
NDIC assures depositors
Hassan also emphasised that as the deposit insurer, NDIC would initiate the payment process immediately after verifying eligible depositors at the closed banks' respective premises.
He also noted that to facilitate a seamless verification and payment process, depositors were encouraged to gather the necessary documents, including proof of account ownership, valid identification, and details of an alternate bank account.
The NDIC Chief explained that the insured deposit is the primary claim that the corporation satisfies when the CBN revokes a bank's license.
He further noted that the maximum coverage limits for MFBs and PMBs are set at N200,000 and N500,000 per depositor per bank, respectively.
In addition to the recovery of deposit funds, the managing director disclosed that NDIC, as the liquidator, has initiated the sale of assets belonging to the defunct banks.
Part of the statement reads:
"The corporation has initiated the process of selling assets of the defunct banks and recovering debts owed to them.
"This will enable the declaration of liquidation dividends on a pro-rata basis to depositors who have claims exceeding the maximum insured amounts of N200,000 for MFBs and N500,000 for PMBs."
Hassan reiterated that regulatory authorities are taking extensive measures to maintain the banking system's stability without compromising it.
He emphasised that there is no reason for the public to panic about the safety of their bank deposits.
Analysts speak
A Lagos-based economist, Kunle Adebanjo, is not convinced about how many customers will benefit from the promises made by NDIC.
He explained that most customers have less than N500,000 in their bank accounts.
"I lost all of my savings at Bank PHB, Skye Bank, and All States Trust Bank when they failed.
"The promises from NDIC are nothing to cheer about especially considering that the CBN recently announced that less than 90% of depositors have over 500k in their bank accounts."
Nigerian banks send messages to customers on tax clearance for FX transactions
In another report, Nigerian banks now require customers to present a valid Tax Clearance Certificate for purchasing dollars and other foreign currencies.
The regulation covers a wide range of transactions, including Personal Travel Allowance and Business Travel Allowance.
Banks have started informing customers who want foreign currencies at the official rate compared to the easy buy more expensive black market rate.
Source: Legit.ng