"Debtor Frustrating Loan Recovery': First Bank Reacts After Reports FG Sues MD, Others for Forgery
First Bank has been accused of forgery and colluding with others to dispose of a school proprietor's property
The Federal Government has filed a lawsuit against First Bank and four other defendants, alleging forgery
First Bank has denied the allegations, stating that they are being pushed by a delinquent debtor trying to embarrass the financial institution
First Bank has denied allegation of forgery filed against the company by the Federal Government after one of its managers allegedly colluded to dispose a school proprietor of his property.
The Punch reports that government filed the lawsuit against First Bank and four other defendants, informing the court that the proprietor of Whiteplain British School, Francis Chukwumah Nwufor, was disposed of his property with a forged tripartite legal mortgage.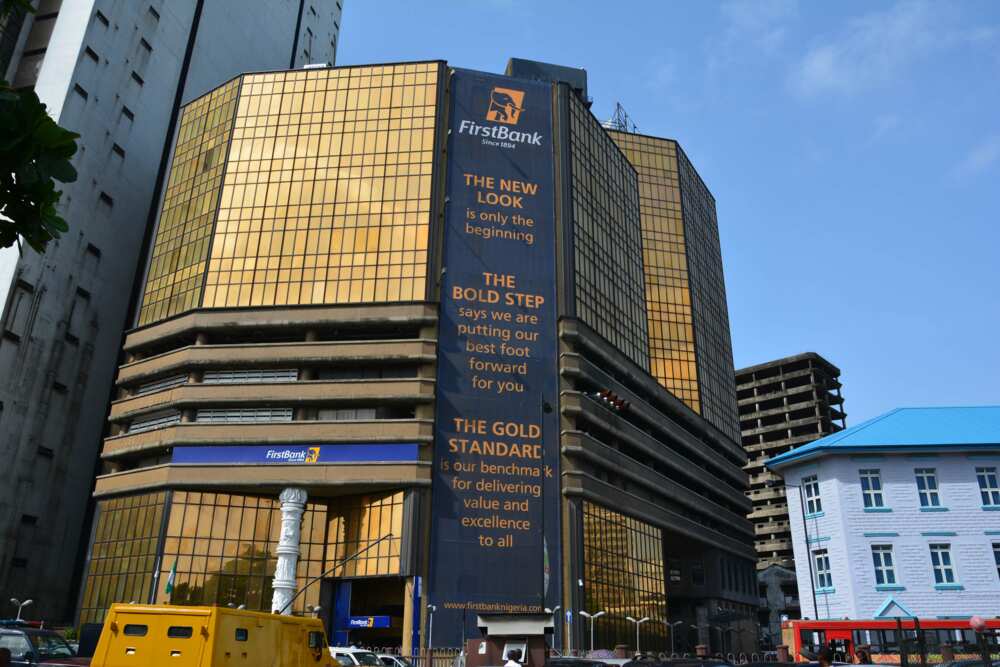 What is the case all about
In the case no: CR/266/2023, without Nwufor's consent, the tripartite legal mortgage was allegedly initiated by the branch manager of First Bank in Utako, Abuja.
The govt said the tripartite legal mortgage was executed with intent to commit fraud against Nwufor, resulting in three counts charge against the defendants.
The charges are forgery and criminal conspiracy, criminal breach of trust and dishonesty to dispossess Nwufor of his property.
First Bank reacts
Reacting to the allegations, First Bank said it was being pushed by a delinquent debtor trying to embarrass the financial institution, Thisday reports.
The statement reads:
"Our attention has been drawn to a sponsored sensational report by some online publications on a charge brought against the Bank
"While we will not be able to offer further comments as the matter is sub-judice, suffice it to say that the basis of the charge is a spurious allegation made by a delinquent debtor with the intention of embarrassing the Bank and tainting the Bank's loan recovery efforts and legal enforcement of its security collateral interest in accordance with the terms thereof.
"The bank assured that it would continue to explore all legitimate channels to seek redress.
"We wish to assure our numerous customers, stakeholders and the general public that FirstBank operates by the highest standards of ethical conduct and will under no circumstances involve itself in any act of illegality just as it will take necessary legal steps to check any attempt by recalcitrant debtors to fritter away depositors' funds under its custody."
First Bank's top director, Shobo resigns
First Bank of Nigeria's deputy managing director, Gbenga Shobo, also resigned in a similar development.
The guidelines limit executive directors, deputy managing directors, and managing directors to a maximum tenure of 10 years.
The new guidelines are expected to affect many other bank executive and non-executive board members.
Source: Legit.ng