Meet 14-Year-Old Nigerian Listed on Forbes 30 Under 30, Works For Calvin Klein, Dior, Others
Jordan Ogunotoya is a 14-year-old British-Nigerian model who made the Forbes list of 30 Under 30
Oguntayo began his career at the age of 7 and has remained the face of Zara since 2018
He worked for top brands like Calvin Klein, Dior, and Primark, among others
Since he debuted on the runway at 7, Jordan Oguntayo has worked hard to feature on top global fashion brands.
He debuted with Burberry and has since gone on to notch deals from brands like Dior, Moncler, Tommy Hilfiger, and Primark.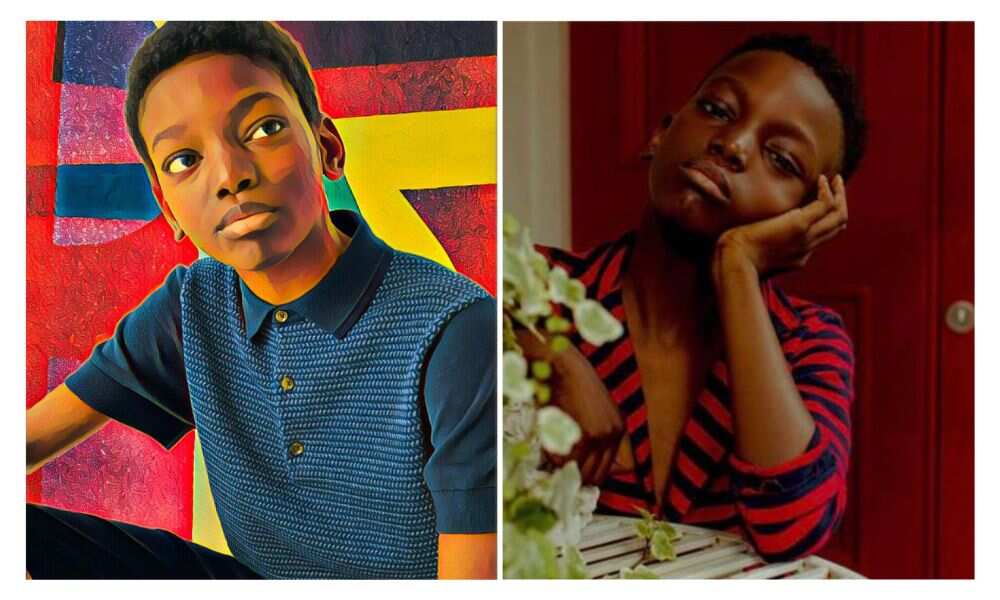 Breaking to Forbes 30 Under 30
The teenager has been the face of Zara since 2018.
The recently published eighth edition of Forbes' annual 30 Under 30 Europe honours young leaders, founders and entrepreneurs who make an impression and bring change in Europe via their remarkable accomplishments.
Youngest on the Forbes list
Young Oguntayo blazed into the circle despite the average age of participants selected as finalists for 30 under 30 being 27 years.
Forbes said Oguntayo is the youngest person to be featured on the list, with most of his rivals being older than 25 years.
Oguntayo has been featured on notable brands and is working to build a reputation and name in the industry.
The young model has traveled to Berlin, Budapest, Coruna, Barcelona, Amsterdam, and Sophia.
His journey in the industry
He has attracted brands such as Harrods, Ted Baker, Massimo Dutti, Next, and Milk Magazine.
Jordan was born in 2009 and is based in the United Kingdom. The English-Nigerian model his career in 2018 and worked to become one of the top child models in the world.
According to Forbes:
"Jordan Oguntayo has been working toward becoming the most-booked child model in the world since he was just 7 years old -- when he began shooting with Burberry. The 14-year-old has since worked with other household names, including Dior, Calvin Klein, Moncler, Tommy Hilfiger and Primark, and walked in London Fashion Week. He has been one of the main faces of Zara since 2018."
Meet Igho Sanomi, a young Nigerian billionaire following the steps of Dangote, Otedola
Legit.ng reported that Igho Sanomi is of Nigerian billionaire businessman with interests in several sectors, including telecommunications, transportation, maritime, real estate, and aviation.
He is also a writer, public speaker, and philanthropist with a big heart for the less privileged in our society, just like his mentors Aliko Dangote, Femi Otedola, and Tony Elumelu.
A native of Aghor, Delta State, Nigeria, Sanomi was born the fifth child and first son of Dickens Ogheneruemu Patrick Sanomi and Mabel Iyabo Sanomi on the 17th of May 1975 in a devout Catholic home.
Source: Legit.ng