Naira Redesign: CBN Kicks Off Cash Swap Programme for Rural Areas One Week to Deadline
The Central Bank of Nigeria has announced a cash swap programme for residents of rural communities
The programme entails that Nigerians who live in rural areas can exchange old naira notes for new naira notes through agents
The CBN deadline for the use of old naira notes for transactions ends on January 31 just over one week away
Ahead of the January 31 deadline for phasing out old naira notes, the Central Bank of Nigeria (CBN) has introduced a cash swap programme which is an exchange of old for new naira notes initiative for rural and underserved communities.
The initiative will kick off effective Today, Monday, January 23, 2023, which is seven days before the deadline date.
CBN disclosed this in a circular to all deposit money banks (DMBs), mobile money operators (MMOs), super agents, and agents, titled 'Naira redesign policy: CBN launches cash swap programme in rural and underserved areas'.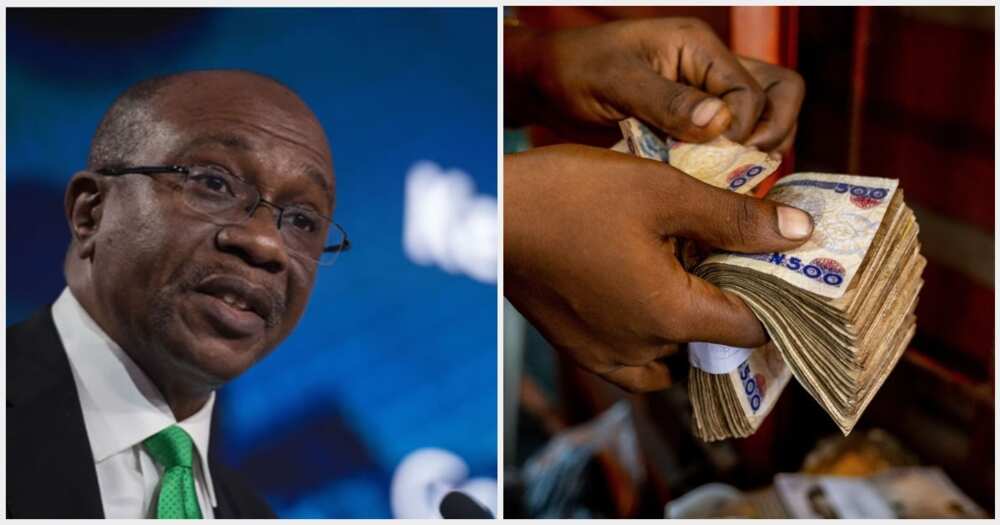 The Circular was signed by Haruna Mustafa, director, of banking supervision at CBN, and Musa Jimoh, director of payment system management department, also at CBN.
How will CBN cash swap programme works
The cash swap programme enables citizens in rural areas or those with limited access to formal financial services to exchange old naira notes with redesigned notes, Punch Reports.
Consequently, the old N1,000, N500 and N200 can be exchanged for the newly redesigned notes and/the existing lower denomination (N100, N50, and N20 etc), which remain legal tender.
According to the CBN circular, the agent shall exchange a maximum of N10,000 per individual, and sums in excess of N10,000 shall be regarded as cash-in deposits into wallets or bank accounts in accordance with the cashless policy
CBN also added that the bank verification number (BVN), national identity number (NIN) and voter's card details of the customer should be captured as soon as possible.
To promote financial inclusion, the circular said the service is available to anybody without a bank account.
Part of the circular reads:
"Agents may instantly on request open a wallet or account, leveraging the CBN tiered know your customer (KYC) framework.
"This will ensure that this category of the populace are able to exchange or deposit their cash seamlessly without taking unnecessary risks or incurring undue costs.
"Agents shall sensitize customers on opening wallets/ bank accounts and the various channels for conducting electronic transactions.
The CBN also stated circular designated agents are eligible to collect the redesigned notes from MBs in line with the revised cash withdrawal limit policy.
The circular stated.
"Agents are also permitted to charge cash-out fees for the cash swap transactions but prohibited from charging any further commissions to customers for this service. Agents shall render weekly returns to their designated banks regarding the cash swap transactions. MBs shall in tum render same to the CBN on a weekly basis.
"Principals (Super Agents, MMOs, DMBs) shall be held accountable for their agents' adherence to the above guidelines. Cash Swap agents will be readily identifiable in all local governments, particularly those in rural areas. The CBN will continue to monitor implementation of the programme and provide further guidance as may be necessary."
Experts predict naira exchange rate to US dollar in 2023
In another report, Legit.ng revealed that the Nigerian currency naira had a tough 2022 trading against the dollar and other foreign currencies.
Experts have taken turns making predictions for the new year, and they feel it will be either good or more troubles.
The federal government in its 2023 budget set the naira to the dollar exchange rate at N435.57/$ for 2023.
Source: Legit.ng