It's my Plan A-Z: Lady Rejects Zenith Bank's Explanation Over Missing N4 Million
Chiamaka Agim, whose Zenith Bank account was allegedly breached has rejected the bank's explanation
Agim said the told her they cannot help her any further after recovering N850,000 from her missing N4 million
She said Zenith Bank asked her to obtain a court order if she wants to see the rest of her money
The lady, Chiamaka Agim, who lost N4 million from her Zenith Bank account has rejected the explanation offered by the bank.
Zenith Bank Plc had put out a two pages defence letter detailing how one of its customers, Chiamaka Agim NN4.039 million vanished from her account.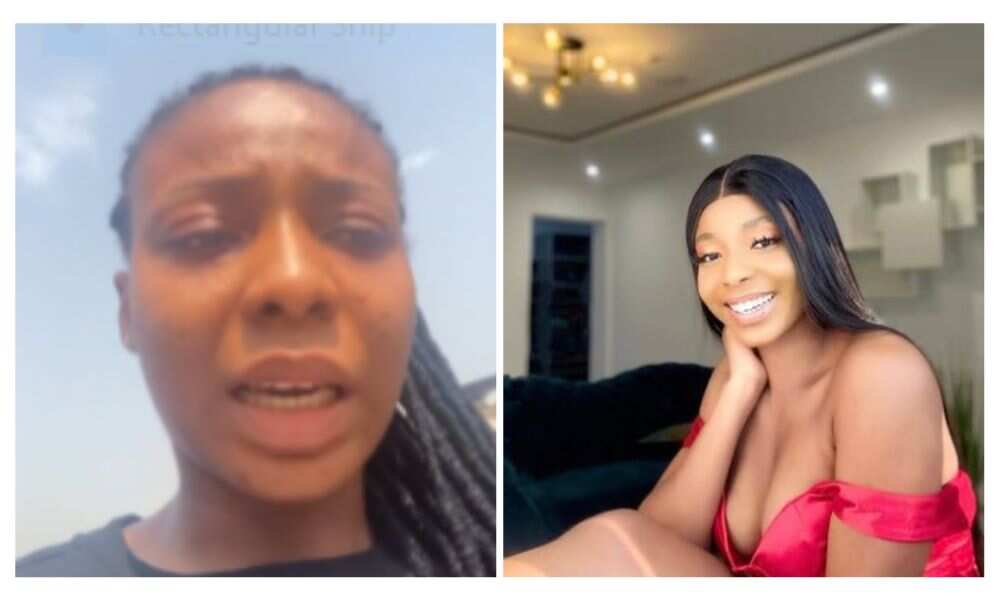 Legit.ng had earlier reported that Agim had approached the bank questioning the debit alerts without her approval.
Zenith Bank provides explanation
In a response letter signed by Anyar Ikwor, Internal Control Unit, Zenith Bank noted it can only recover a sum of N800,500 out of the missing sum.
PAY ATTENTION: Follow us on Instagram - get the most important news directly in your favourite app!
FIJ reported that Ayim was called around 6 pm on Tuesday, 10 January 2023 by a bank official who notified her during the phone conversation that the transaction was done via her e-token.
The bank official further enquired that she must have given out the token pin. However, Ayim said she has never applied for a token or has one linked to her account.
In a new video posted on Twitter, Agim said she is not accepting the bank's explanation, saying that if the bank could recover N850,000 from the same Access Bank account which has most of her money, they could go the whole hog and recover the remaining N3.2 million.
According to her, only N102,000 was withdrawn into a UBA account and the rest N3.9 was moved into an Access Bank account from where the bank recovered N850,000
Bank asks Agim to provide a court order
Agim said Zenith Bank told her to obtain a court order before they could recover the rest money and that the bank is not liable for further loss.
She said lost her job in December 2021 and has been living on her savings and that her rent is part of the money stolen from her account.
Agim who was an ex-staff of the Bank said she visited the bank's head office and was told they will get back to her.
Zenith Bank customer narrates ordeal after losing N6 million in 15 minutes; bank reverses money after bashing
Recall that Legit.ng reported that a Twitter user with the Twitter handle @Fashionjuel1 has narrated how her entire life savings was wiped off in 15 minutes from her Zenith Bank account.
The lady, who described herself as a healthcare enthusiast, said that on Friday, October 21, 2022, she had woken up at about 1 am join a church programme when she discovered that all her life savings and everything she had worked for all her life savings totalling N6 million disappeared without a trace in 15 minutes.
According to her, it was to the porosity and negligence of the bank.
Source: Legit.ng