CBN Releases N129bn into Nigeria Economy in October as Currency in Circulation Rises to N2.97 Trillion
Currency in circulation reached an all-time high in October, as more money circulates in the economy
The Central Bank of Nigeria (CBN) through various methods determines how much physical cash is in the economy
The CBN's multiple interventions and growing inflation rate have resulted in more Nigerians holding physical cash
According to Central Bank of Nigeria figures, the amount of cash in the economy climbed by N129 billion in October to a total of N2.97 trillion.
The data titled Currency in Circulation(CIC) shows that as of September 2021 the total money in the economy stood at N2.84 trillion.
This is an increase when compared to N2.78tn in August and N2.81tn in July.
Currency in circulation is defined as currency outside the central bank's vaults - that is, all legal tender currency in the hands of the general public and in deposit money banks' vaults.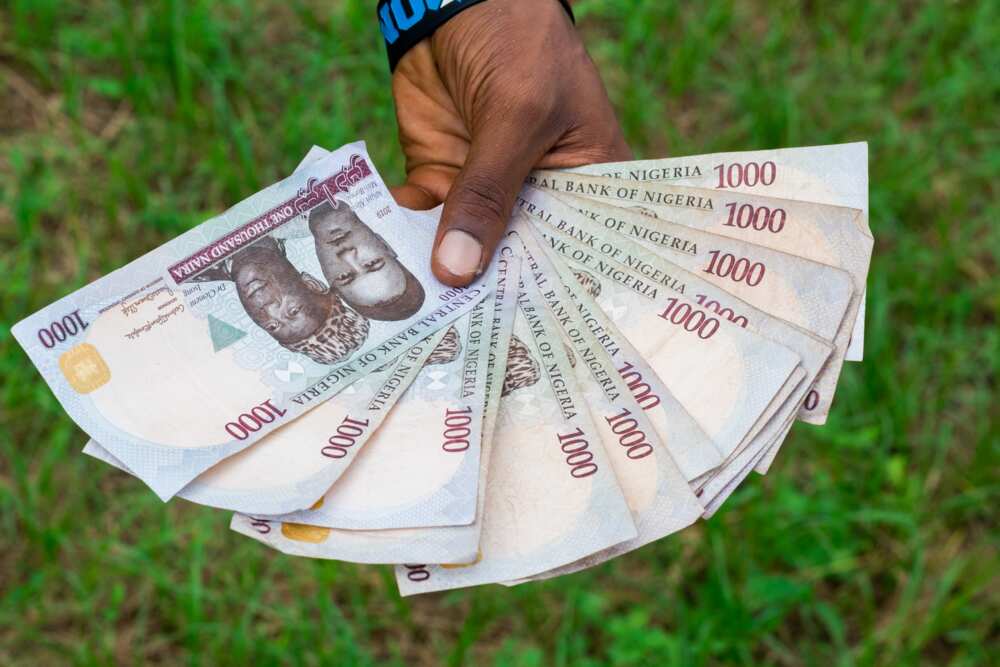 What does CBN say?
According to CBN, maintaining public confidence and ensuring the integrity of circulated notes in the economy is top of its mandate.
CBN also said there is a clean note policy and banknote fitness guidelines that ensure the quality of Naira notes in circulation.
"The clean note policy comprises a wide variety of currency management activities aimed at preserving the integrity and quality of banknotes in circulation."
The policy further states that all freshly created and current banknotes must meet predetermined requirements before being circulated and re-circulated in the economy.
On how it computes the currency circulation in the country, CBN noted that it employed the accounting/statistical/withdrawals and deposits approach.
It said this approach involved tracking the movements in currency in circulation on a transaction-by-transaction basis.
CBN noted further:
"For every withdrawal made by a DMB at one of CBN's branches, an increase in CIC is recorded; and for every deposit made by a DMB at one of CBN's branches, a decrease in CIC is recorded.
"The transactions are all recorded in the CBN's CIC account, and the balance on the account at any point in time represented the country's currency in circulation."
The CBN announces it spent N58.61billion to print 2.518 billion naira notes
Legit.ng had earlier reported that CBN approved an indent of 2,51 billion pieces of banknotes of various denominations in 2020 to satisfy the currency needs of the economy.
The amount spent in 2020 for printing is a significant drop when compared with what CBN spent in 2019, 2018.
CBN also revealed that the notes were printed in the country by the Nigerian Security Printing and Minting Plc (NSPM Plc).
Source: Legit.ng