Central Bank of Nigeria Reveals Nigerians exchange N46.3 Million On eNaira Platform In Less Than Two Weeks
On Friday, February 5, 2021, the Central Bank of Nigeria (CBN) issued a directive to banks to stop facilitating payment for cryptocurrency
The directive followed with CBN launching its own digital currency called eNaira on Monday 25 October 2021
Despite a number of glitches and concerns, the CBN has disclosed that many Nigerians are already using its platform to do business.
The Central Bank of Nigeria has revealed Nigerians completed N46.3 million transactions in two weeks on the eNaira platform.
This is according to a report by Financial Times which quoted a senior Central Bank of Nigeria (CBN) official on Monday.
The official who spoke to the United Kingdom newspaper said, the currency's first week and a half, was a "resounding success," with roughly 400,000 new wallets registered in dozens of nations and clients making 12,500 transactions worth N46.3 million ($113,000).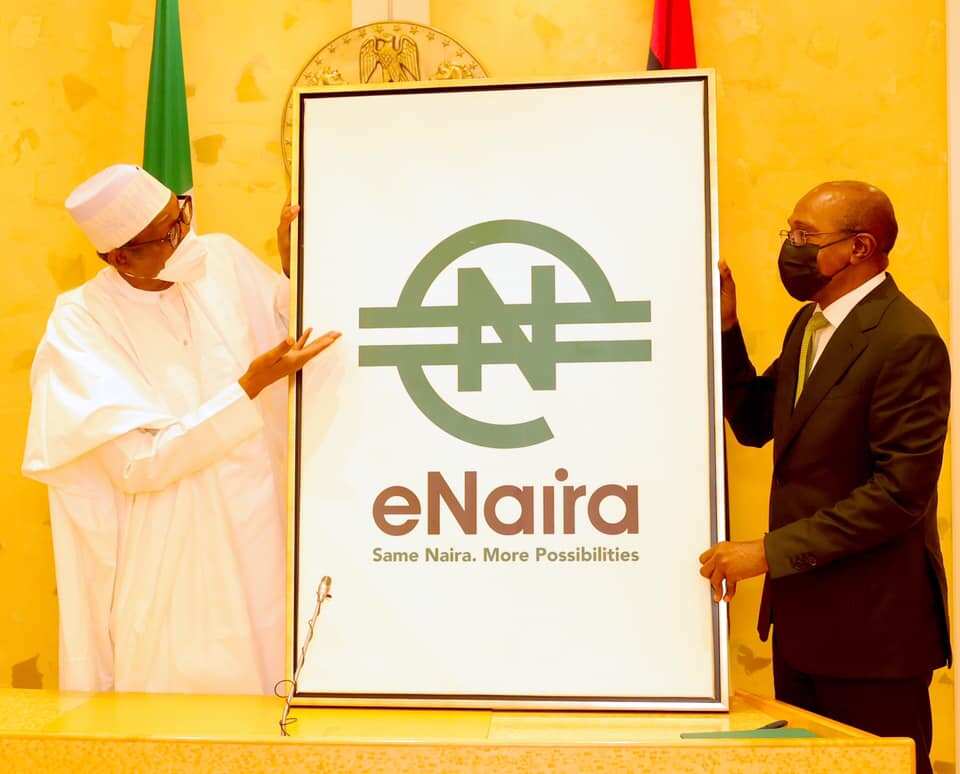 However, Adedayo Ademuwagun, a Songhai Advisory analyst featured in the story, questioned if the digital naira — which is based on blockchain technology but is not a cryptocurrency — can achieve the central bank's objectives of making transactions cheap.
PAY ATTENTION: Install our latest app for Android, read best news on Nigeria's #1 news app
Ademuwagun said:
"The issue is that all of this can already be adequately addressed using the existing financial payments system."
"Nigeria is the fintech capital of Africa, so there are just so many options, so many ways to pay somebody, and pay them fast, already."
eNaira launch
President Muhammudu Buhari officially unveiled eNaira on the 25th of October 2021 and had over 200,000 downloads 24 hours after launch.
With a promise, it could boost Nigeria's gross domestic product — which was $432bn last year — by $29bn over the next 10 years.
48 hours after the digital currency was launched the eNaira speed wallet vanished from the Android Play Store, raising concerns among Nigerians.
CBN urges Nigerians to trust eNaira
In a related story, the Central Bank of Nigeria (CBN) has urged all Nigerians to use the eNaria, claiming it is more secure than cryptocurrencies.
This was disclosed by CBN spokesman, Nnamdi Okwuosa at the CBN Fair, with the theme, 'Promoting financial stability and economic development.'
Explaining the benefits of eNaira, CBN said eNaira is more reliable if Nigerians want a digital currency for online transactions.
Source: Legit.ng