Nigerian Ship Owners Speak Out As NNPC Spends Over N752bn on Petrol Import Using Foreign Vessels
Nigerian ship owners are facing difficulties competing with their counterparts with huge revenue losses
The ship owners are calling on the government to revisit the Cabotage Act 2003 to help them compete
Lawmakers have stepped in to offer assistance and address the challenges, but the money is yet to be disbursed
Nigerian shipping companies have reported over N752.25 billion($1.3 billion) loss in the shipment of Premium Motor Spirit (PMS) in two years to Nigeria.
Newstelegraph reports that the local shipping companies recorded losses from petrol product imports by Nigerian National Petroleum Company Limited (NNPCL) in 2021 and 2022.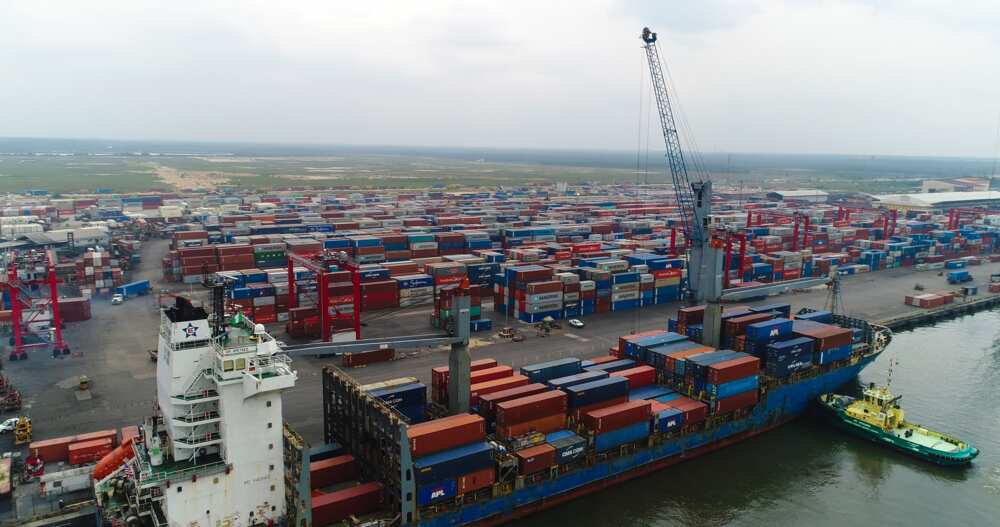 A breakdown shows $700 million in losses were recorded in 2021 and $600 million in 2022.
NNPC imports petrol with foreign companies
Speaking on the development, MkGeorge Onyung, the President of the Ship Owners Association of Nigeria (SOAN) explained that in 2022, NNPCL brought in about 400 petrol shipments through foreign shipping vessels.
He noted that each shipment cost $1.5 million.
His words:
"That is, for each ship that brought in those 400 cargoes of PMS to Nigeria last year, they collected $1.5 million each. This year alone, the NNPC has already brought in about 260 shipments of PMS, and the price for this year is slightly higher than last year. Each shipment costs Nigeria $2 million. All the ships bringing in this PMS are foreign-owned; none are owned by Nigerians
"What does this imply? It implies that this year alone, Nigeria has lost about $600 million to capital flight in the process of bringing in PMS.
"Every day, ships bring in PMS to Nigeria. Every time a ship calls at our port with PMS, Nigeria loses $2 million."
He further told Newstelegrah that if the country wishes to get her economy right, then there is need to disburse the Cabotage Vessel Financing Fund (CVFF).
After 17 years of waiting, FG to share N145bn cabotage fund as Zenith, UBA, others prepare for implementation
Meanwhile, in another report, Legit.ng revealed that indigenous shipowners in Nigeria are set to receive the first disbursement of the Cabotage Vessels Finance Fund (CVFF) from Primary Lending Institutions (PLIs).
According to a report by Leadership, the available funds for disbursement stand at slightly over N16 billion and $350 million.
Source: Legit.ng