Emefiele Speaks on Central Bank Policies in Africa, Seeks Tighter Banking Regulation Amid Banks Collapse in US
Godwin Emefiele, the Governor of the Central Bank of Nigeria has had his say on Africa's central bank policies
Speaking from South Africa, Emefiele emphasized the need for tighter banking regulation.
He highlighted the importance of effective regulation in promoting financial stability, reducing risks to the banking system
Godwin Emefiele, the Governor of the Central Bank of Nigeria has called on African central bank governors and financial sector regulators to be more vigilant in their regulatory and supervisory roles to prevent a run on banks in their respective jurisdictions.
Emefiele gave the advice at the opening of the African Central Bank Conference held at the Global Leadership Centre, Johannesburg, South Africa on Wednesday, March 15 2023.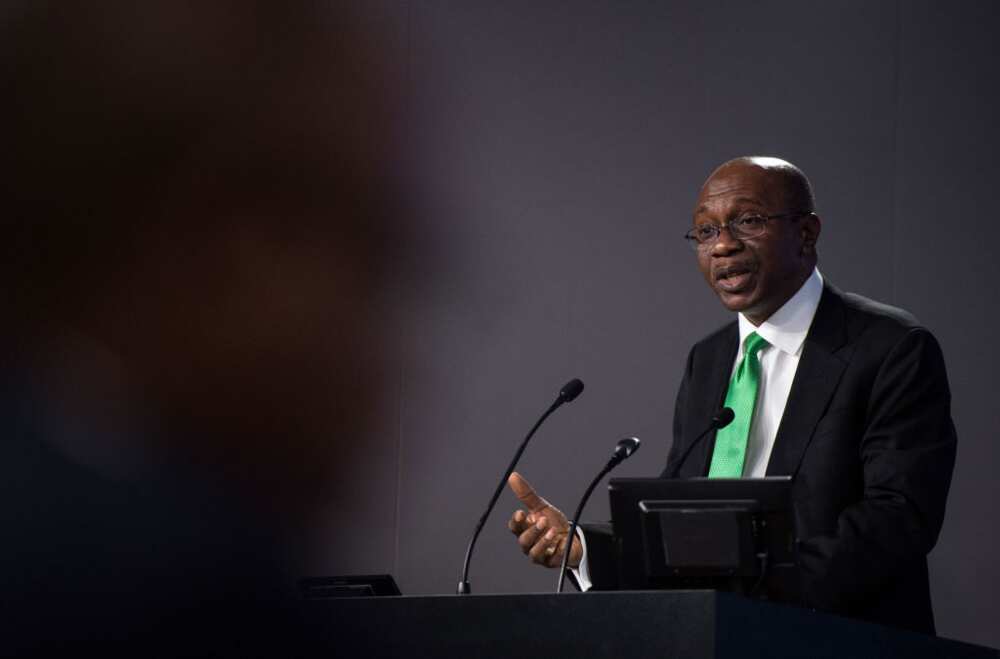 During his speech on global dynamics and policy developments in Nigeria to address emerging shocks, Emefiele urged African central banks to learn from the recent failures of Silicon Valley Bank and Signature Bank in the United States.
He emphasized the need to establish regulations to prevent bank runs and protect depositors' funds while promoting transparency in the financial sector.
Drawing from Nigeria's experience in regulating banks, Emefiele called for the release of new guidelines and regulations to address potential infringements and ensure the financial health of banks.
He further stressed the responsibility of regulators to ensure that banks under their watch are financially stable and do not meet the same fate as Silicon Valley Bank, which previously served some of the most influential tech investors in the world.
Other speakers during the conference
The conference, which lasted for two days and featured notable speakers such as the Prime Minister of Namibia, the Rt Hon. Saara Kuugongelwa, and Lesetja Kganyago, Governor of the Reserve Bank of South Africa, focused on various topics including "African Solution for African Problems" and "Africa's Seat at the Table."
Other discussions centered on "Calibrating for a New World Order" and "Unlocking Development Finance and Mobilising Institutional Investors for Development in Africa."
CBN set for major decision as naira crises drive inflation rate to 17-year high
Meanwhile, in another report, Legit.ng revealed that Nigeria's inflation reached a 17-year high in February due to cash scarcity, and higher prices for food and other goods and services.
Bauchi state was the hardest hit, while residents of Sokoto were the least affected.
As a result, inflation figures will form a large part of the Central Bank of Nigeria's meeting later in March.
Source: Legit.ng