IWD: Okonjo-Iweala, Amina Speak as Forbes Celebrates Achievements of Nigerian Women, Unveils Lists
Forbes has released a series of lists recognising exceptional female professionals in various industries worldwide
The lists cover sectors such as technology, finance, healthcare, entertainment, and education
Nigerian women were also mentioned in Forbes' lists, highlighting their impact in inspiring future generations of female leaders
Forbes Magazine has recognised the exceptional achievements of Nigerian women in various fields.
The list featured women in various leadership positions that have broken barriers and achieved great career success.
Forbes believes the list will inspire future generations of female leaders.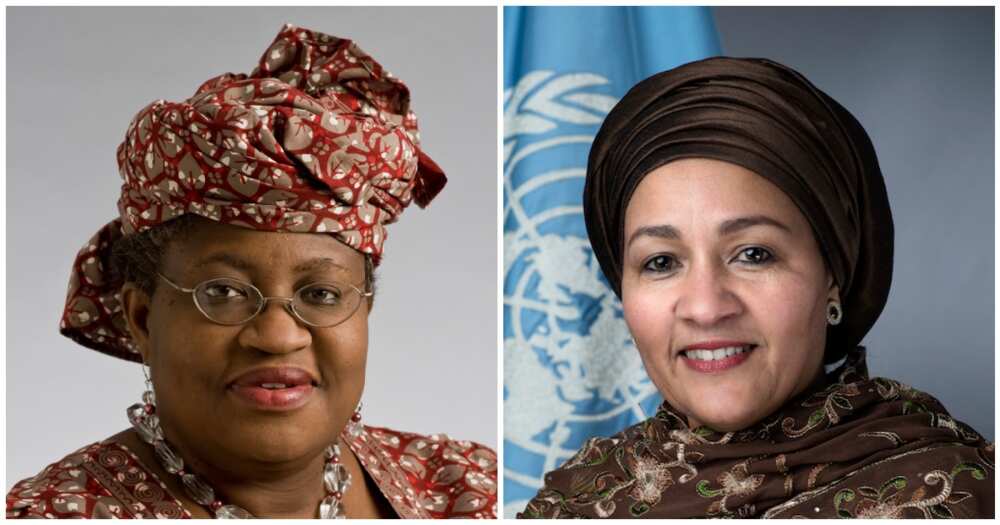 Forbes celebrates Nigerian women
The first name on Forbes' list is Amina Muhammed, the Deputy Secretary-General of the United Nations. A position she is occupying for the first time.
Muhammed has displayed her commitment to development issues in Nigeria and globally for years.
She wrote on her social media page to celebrate the 2023 international women's day:
"The lack of digital access and literacy are holding women and girls back. It's time to #PowerOn to give everyone an equal opportunity to access the Internet. #IWD2023"
Also, Forbes recognised Ngozi Okonjo-Iweala, who is serving as the Director-General of the World Trade Organization.
She became the first woman and African to lead the global trade organisation in March 2021 and has received glowing praise.
To celebrate 2023 international women's day, Okonjo-Iweala wrote:
"Wishing all the beautiful hardworking women and girls of the world a wonderful International Womens Day!! May your dedication to family, community, work, country and the globe never be taken for granted! May our men always appreciate you! Thanks to all my women and girl followers"
For entrepreneurs, the list features four women who have made significant contributions.
This includes Nigerian billionaire businesswoman Folorunsho Alakija and Reni Folawiyo, founder of Alara.
Also, Chioma Ude, the founder of the Africa International Film Festival, and Mosunmola Abudu made the list.
Other leading women leaders on the list include
Chimamanda Ngozi Adichie: Celebrated for her exploits in arts and culture
Kanayo Awani the Vice-president executive of Afrixbank
Busola Tejumola- Entertainment
Wangi Mba-Uzoukwu- Entertainment
Mary Njoku- Entertainment
Bolanle Austen-Peters- Entertainment
Morin Oluwole- Manager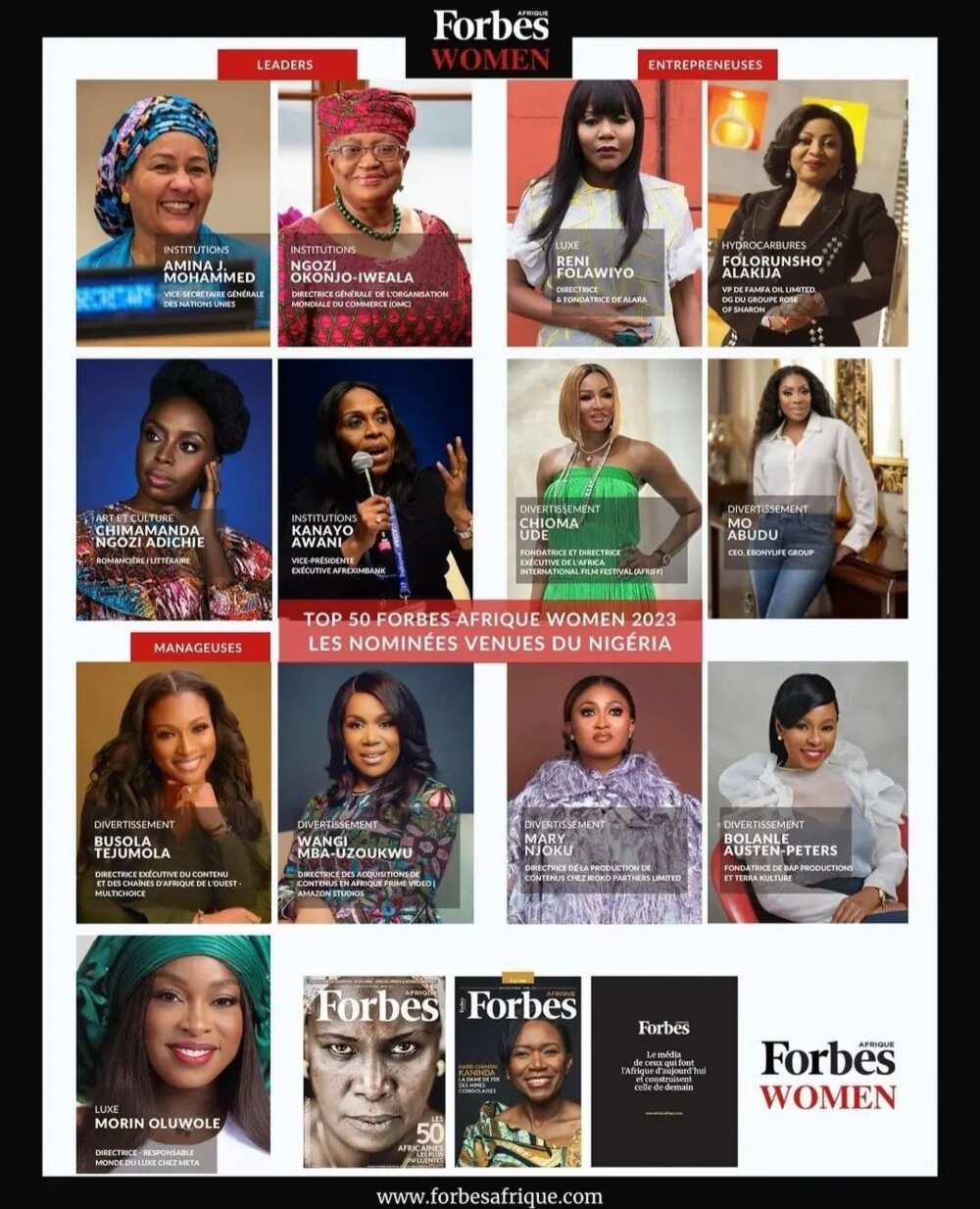 Report shows for every 100 entrepreneurs in Nigeria, 43 are now women
In another report, Legit.ng reported that the gender gap between male and female entrepreneurs in Nigeria had narrowed significantly in recent years.
This was revealed in a recently published report showing women are no longer staying on the sideline and are closing in on the number of people in business.
The report showed that the relative gender gap in entrepreneurship, measured as the ratio of female to male entrepreneurs, is now at 0.75.
Source: Legit.ng