Cooking Gas Hits N4,963 in Kwara as NBS Reveals States With Best and Worst Prices in Nigeria
The average price of cooking gas is highest in Kwara, Abuja, and Adamawa states in Nigeria
While Rivers, Anambra, and Abia states have the lowest prices
Operators blamed the increase in the price of cooking gas on various headwinds such as forex scarcity and demand and supply
The National Bureau of Statistics (NBS) revealed that the average price of 5kg of cooking gas increased year-on-year by 22.03% to N4,610.48 in February 2023 from N3,778.30 in the same period the year before.
The development comes as the price of a litre of petrol spiked year-on-year by 43.63% to N264.29 this year from N185.30 in March 2022.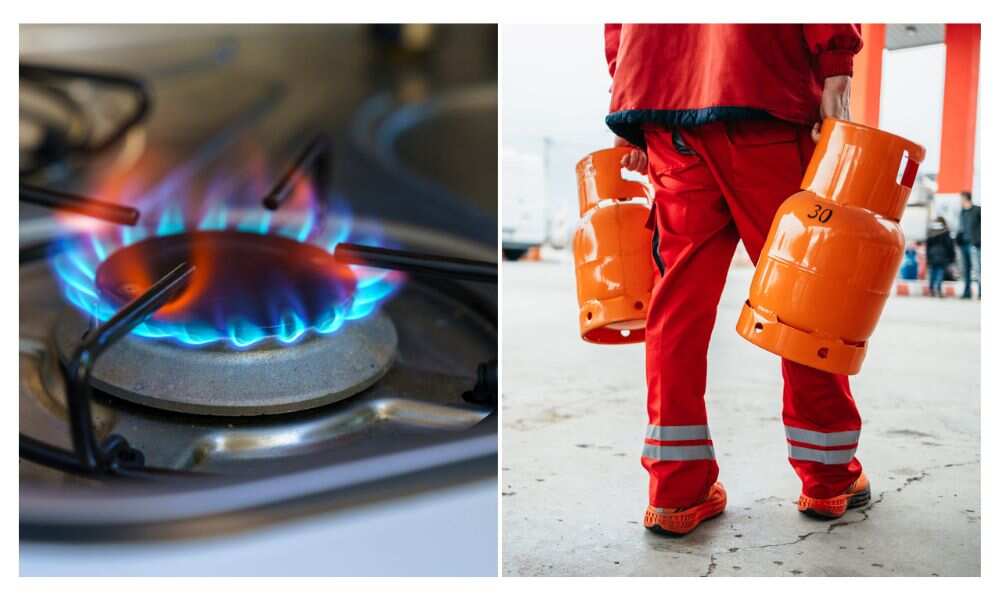 Kwara leads states with highest cost of cooking gas
In the NBS Cooking Gas Price Watch for March, the data revealed that on a month-on-month basis, the price of 5 kg of cooking gas spiked by 0.22% to N4,610.48 in March from N4,600.57 in February 2023.
The NBS data revealed that Kwara State saw the highest average price of refilling a 5kg cylinder of LPG with N4,962.87, followed by Abuja with N4,940 and Adamawa with N4,915.
However, Rivers recorded the lowest price of cooking gas with N4,204.45, followed by Abia and Anambra with N4,220.15 and N4,232.75, respectively.
Operators give reasons for price fluctuations
Operators blamed the increase in the price of cooking gas on fluctuations in the exchange rate, multiple taxation and forex scarcity.
Bassey Essien, the Executive Secretary of the Nigerian Association of Liquefied Petroleum Gas Marketers, said marketers source LPG from LNG, and the company has never met marketers' demands.
The problem, Essien said, was also due to the supply and demand gap and market volatility, adding that the dynamics work together to affect pricing.
The organisation's president called for the government to provide more incentives to encourage exploration, which can encourage foreign investment.
List of states where buying cooking gas is expensive, as 5kg refill hits N4,565
Legit.ng reported that the National Bureau of Statistics (NBS) has revealed that the average retail price for refilling a 5kg cylinder of Liquefied Petroleum Gas (Cooking Gas) increased to N4,565.56 in December 2022.
NBS stated this in its price watch report published on its website and obtained by Legit.ng.
The December retail price for cooking gas is a 0.36% monthly increase compared to N4,549.14 recorded in November 2022.
Source: Legit.ng