ICT, Finance, Others Lead Top 10 Contributing Sectors to GDP in First Quarter of 2023
The non-oil sector drove growth in the economy during the first three months of 2023
Information and communications as well as financial and insurance, topped the list of contributing sectors for the period.
Limited access to cash that exacerbated supply shocks led to a surge in inflation
Nigeria's economy expanded more slowly in the first quarter of 2023, primarily due to non-oil sector activity, including ICT and finance, according to a GDP Q1 report by the CBN.
Election-related spending propelled economic activity and fueled growth, but supply shocks hampered it, the currency redesign exercise, and other challenges.
Due to increasing energy prices and limited access to cash, which exacerbated supply shocks, headline inflation increased even more.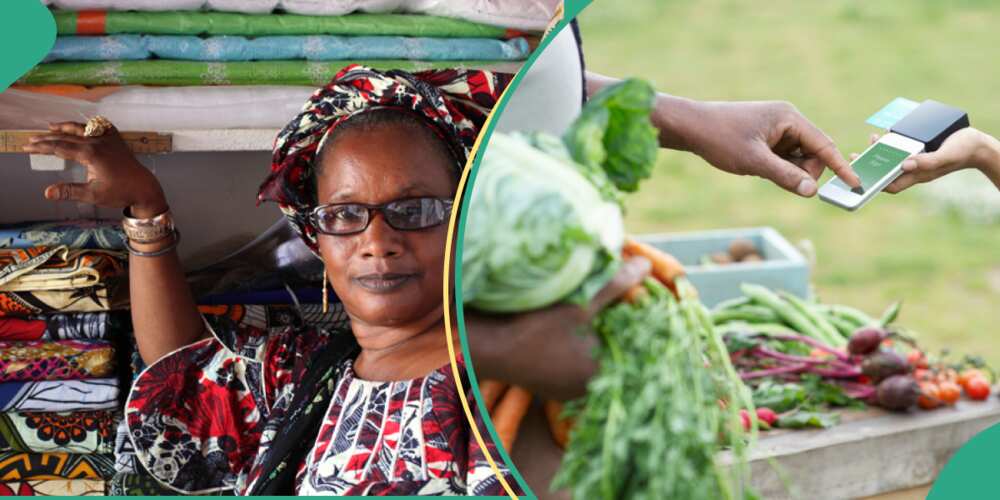 Manufacturing and service sectors continue to expand
The manufacturing and service sectors grew while the agricultural sector fell. The services sector remained the main growth engine, contributing 2.44 percentage points to the actual growth.
PAY ATTENTION: Сheck out news that is picked exactly for YOU ➡️ find the "Recommended for you" block on the home page and enjoy!
The sector grew less quickly in 2023Q1 compared to 2022Q4, growing by 4.35 per cent rather than 5.69 per cent.
The services sector's commerce, finance and insurance, information and communications, and transport and storage subsectors all contributed 1.67, 0.92, 0.21, and 0.10 percentage points to total growth.
The growth witnessed in the various sub-sectors, particularly in the ICT sub-sector, was due majorly to the increasing number of internet and mobile service subscribers and the growth in broadband p*netration.
Also, the effect of the electioneering-induced transport activities and the increased patronage of fintech services due to the currency redesign policy contributed to the growth in the Services sector.
Agriculture slowed down
The Agricultural sector contracted by 0.90 per cent, compared with a growth of 2.05 per cent in the preceding quarter, due to the large decline in livestock production.
This was occasioned by the persisting security challenges affecting cattle husbandry and the limited access to cash that dominated the quarter.
This led to constraining economic activities since most of the activities within the sector are cash-driven, particularly in the livestock subsector.
Thus, livestock and fishery subsectors contracted by 30.57 and 2.92 per cent, compared with a contraction of 1.59 and 3.02 per cent in 2022Q4, respectively.
However, crop production and forestry subsectors grew slower by 1.93 and 1.24 per cent, compared with 2.41 and 1.63 per cent in 2022Q4, respectively.
Industry grew
Industry sector performance improved, as it grew by 0.31 per cent in 2023Q1, in contrast to a contraction of 0.94 per cent in 2022Q4.
Growth was witnessed in Manufacturing (1.61 per cent), Electricity (9.53 per cent), Water supply (5.57 per cent) and construction (3.27 per cent) sub-sectors, compared with a growth of 2.83, 15.22, 8.81 and 3.80 per cent, respectively in the preceding quarter.
The performance of the sub-sectors was on account of the combined effects of continued policy support to the industry sector, as well as an uptick in investments in infrastructure, which spurred activities in the sector, especially manufacturing.
Expert comments
Samuel Oyekanmi, a financial analyst, told Legit.ng that the non-oil sector has been driving Nigeria's economic growth for a long time.
He noted that the oil sector has been bedevilled with various issues surrounding inability to refine crude oil, inability to meet crude oil production quota, oil theft, divestments, etc.
He said:
"The non-oil sector has the likes of the Banking industry, telecom, water supply industry, and fairly the agric sectors that have been doing well, owing to growth in technology, increased financial inclusion, higher interest rates for banks (means more interest revenue), amongst others"
The performance of sub-sectoral activities is listed thus:
Information and Communication
Contribution: 10.32%
Growth rate: 167.1%
Financial and Insurance
Contribution: 21.37%
Growth rate: 96.3%
Crop Production
Contribution: 1.93%
Growth rate: 37.8%
Trade
Contribution: 1.31%
Growth rate: 21.1%
Manufacturing
Contribution: 1.61%
Growth rate: 16.4%
Construction
Contribution: 3.27%
Growth rate: 13.7%
Transportation and Storage
Contribution: 9.36%
Growth rate: 10.3%
Professional, Scientific & Technical
Contribution: 3.08%
Growth rate: 10.0%
Real Estate
Contribution: 1.70%
Growth rate: 9.1%
Accommodation and Food Services
Contribution: 3.59%
Growth rate: 3.6%
According to the report, the services sector led as Nigeria's economy grew by 2.51% (year-on-year) in real terms in the second quarter of 2023 (April to June).
KPMG reverses Nigeria's economic growth forecast for 2023, gives reasons
Global financial service firm KPMG recently announced a new forecast for the Nigerian economy in 2023, Legit.ng earlier reported.
In a flash note titled 'Underwhelming Q2 2023 GDP Growth Recorded', KPMG adjusted its growth forecast to 2.65 per cent – down from 2.85 per cent earlier projected.
Details from the report show that KPMG listed the factors for the downward projection to low oil production, muted government investment in the economy, the impact of subsidy removal, and foreign exchange (FX) rates unification on households, among others.
Source: Legit.ng