Naira Scarcity: Banks Lament Low Cash Deposits by Customers as New Naira Notes Dry up
Banks are lamenting that customers are scared of returning cash to banks
Bank sources say this portends danger for the banking system as it may impact their core activities
Also, low circulation of the newly redesigned N200, N500, and N1,000 notes has become a source of worry for bank customers
Banks are decrying low cash deposits by customers who primarily fear being trapped again, according to several bank officials who spoke with Legit.ng over the weekend.
The bank officials say that low deposits can restrict their ability to lend and offer credit facilities to enhance production and investments.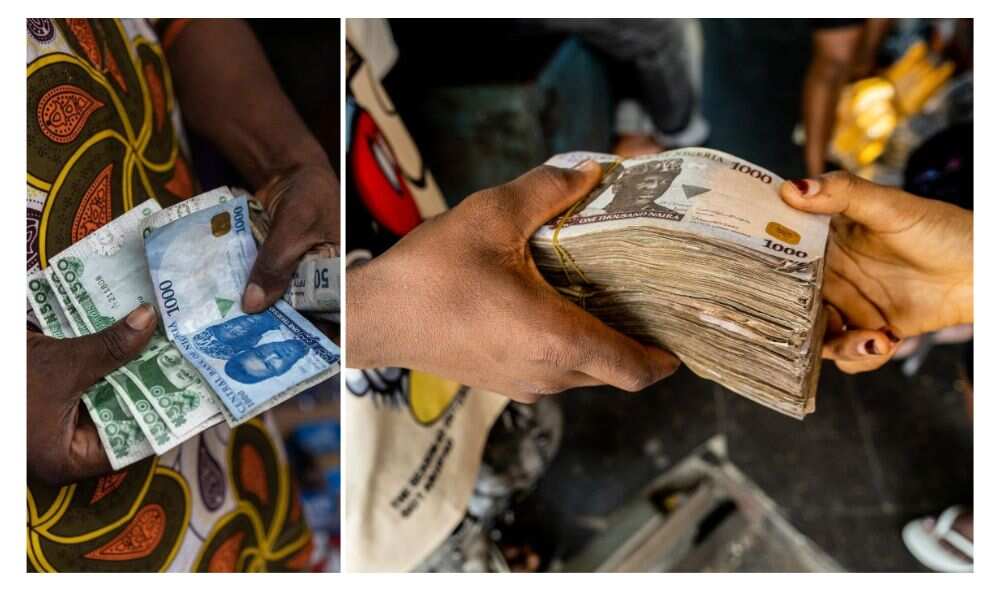 Banks threatened by low cash deposit
The Nation reports that a member of the Bankers' Committee stated that Deposit Money Banks had been threatened by a lack of enthusiasm to return cash to the banking system.
Analysts say it is dangerous for the banking system if cash is not returned to the banks via various channels, meaning the money supply would be reviewed.
They also say that shortly, Nigerians might run into cash scarcity again.
The recent cash crisis caused by the naira redesign policy of the Central Bank of Nigeria has scared Nigerians to steer clear of the banks and keep their money at home.
Analysts say the practice will limit banks' ability to create, lend and invest money even for consumption.
Reports say the Central Bank of Nigeria has pushed almost N1 trillion into circulation in the last two weeks, primarily money mopped from banks at the peak of the naira redesign policy.
Nigerians worry over the circulation of new naira notes
During a recent meeting by the Monetary Policy Committee Meeting of the CBN, Godwin Emefiele, Governor of the apex bank, said that the bank had pumped more cash into circulation.
The development comes as the Central Bank of Nigeria has kept sealed lips over the fate of the newly redesigned N200, N500, and N1,000 notes drying up from the circulation.
Nigerians complain that the circulation of the new banknotes has remained abysmally low, with many wondering if CBN is phasing out the notes it spent billions of naira printing.
Commercial banks to increase cash withdrawal limits as queues reduce
Legit.ng reported that bank sources say that commercial banks are poised to grow their cash withdrawal limits from the current N20,000 to N50,000 and N80,000 to N100,000.
The move, they say, is to decongest queues at ATMs and inside banking halls in some cities.
The Central Bank of Nigeria (CBN), on Friday, March 24, 2023, asked commercial banks to start operations on the weekends to clear the backlog of cash requests and ease the cash crunch in the country.
Source: Legit.ng