Banks Say CBN Issued More Old Notes as New Naira Notes Dry up, Disobey Supreme Court Order on Withdrawal Limit
Despite massive queues seen across banks in Nigeria, banks have started issuing old notes to customers
Feelers show that the banks have stuck to the withdrawal limit imposed by CBN
The development is against the Supreme Court ruling of March 3, 2023, which halted CBN's withdrawal limit
Some normalcy has returned despite persistent queues in some banks and ATMs across Nigeria.
Bank officials say the Central Bank of Nigeria (CBN) supplied more old naira notes than the newly redesigned N200, N500, and N1,000 notes.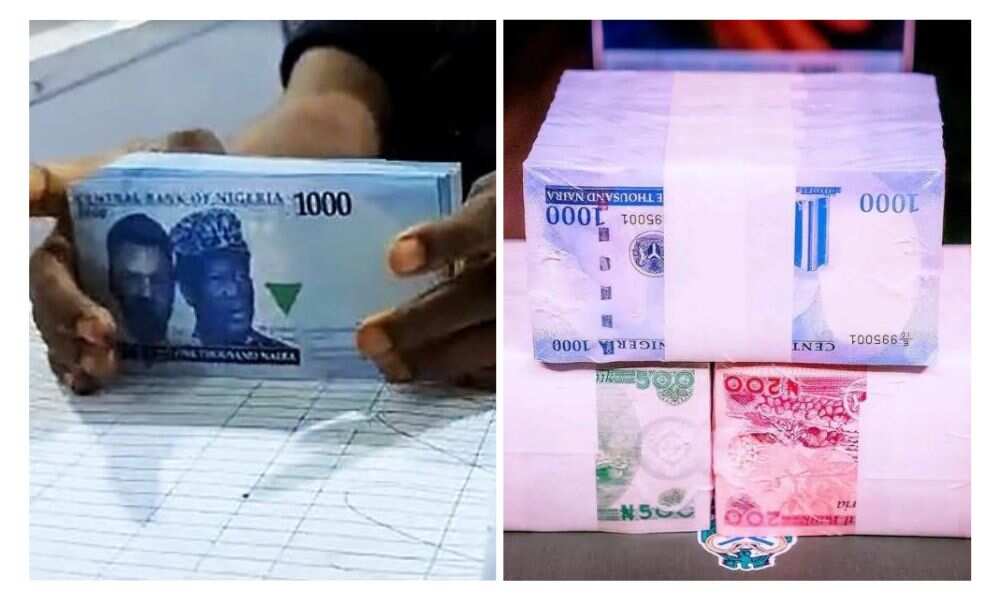 CBN supply more old notes
The development follows the ruling of the Supreme Court on March 3, 2023, which extended the validity of the old naira notes till December 31, 2023.
According to reports, banks began simultaneous dispensing of the old naira notes over the counters and via ATMs a few days after CBN issued the directive.
Traders, Transporters, petrol stations, and others have begun accepting the old naira notes after initial skepticism.
Banks disobey Supreme Court order
Banks say they need more new naira notes as both ATMs and bank tellers dispense more of the old naira notes.
Bank officials say they have not had new supplies of the new naira notes since CBN reintroduced them into circulation.
A banker with one of the new-generation banks said that CBN had paused the circulation of old naira notes and only resumed issuing old notes as directed by the Supreme Court.
"We have not received any new naira notes in the past one. CBN is reissuing only old ones," she said.
She said that the apex bank may need to have printed more of the old notes and stopped further printing when Supreme Court ordered that it reissues the old naira notes.
Additionally, banks still maintain the withdrawal limits of N10,000 notes against the N20,000 daily imposed by CBN.
Analysts say the development also goes against the Supreme Court's ruling that the cash withdrawal limits are illegal and against the interest of Nigerians.
4 days after CBN's order, Nigerians continue to queue for cash as banks complain of old notes' shortage
Legit.ng reported that bank customers are still stranded four days after the Central Bank of Nigeria (CBN) issued a directive to pay and accept the old N200, N500, and N1,000 notes.
As of Thursday, March 16, 2023, many bank customers were in queues outside banking halls, waiting to enter or make ATM withdrawals. Most of the customers who spoke with Legit.ng stated they had been waiting hours to lay hands on a few notes.
According to them, the banks are asking them to wait so they can load old notes.
Source: Legit.ng