Buhari's Finance Minister Asks Tibubu's Govert to Raise VAT to 10%, Says Buhari'll End Subsidy Before May 29
The Minister of Finance, Budge, and National Planning is asking the incoming government to raise VAT to 10%
The Minister said the increase would stimulate economic growth instead of the current 7.5%
The Minister also said that President Buhari would remove the petrol subsidy before May 29, 2023
The Minister of Finance, Budget, and National Planning, Zainab Ahmed, has asked the next government to raise the Value Added Tax from 7.5% to 10% to simulate the nation's economic growth.
Ahmed disclosed this during a visit to Voice of Nigeria's Headquarters in Abuja.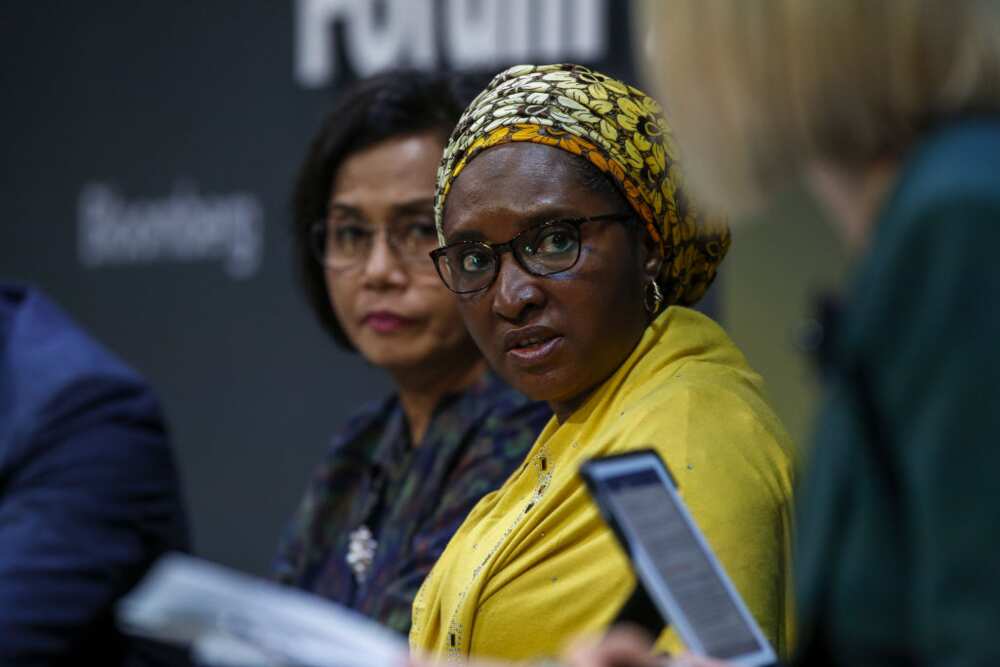 VAT to stimulate economic growth
She said:
PAY ATTENTION: Follow us on Instagram - get the most important news directly in your favourite app!
"VAT was one of the ways to increase revenue, and we still have to increase VAT because, at 7.5 per cent, Nigeria has the lowest VAT rate in the world, not in Africa, in the world. In Sub-Saharan Africa, the African average is 18 per cent. When you increase your VAT, your Gross Domestic Product (GDP) will grow."
According to the Minister, the government had used finance bills to plug leakages and strengthen the Federal Inland Revenue Service (FIRS) and the Nigeria Customs Service. The Federal Government has automated two institutions via the process, she said.
Buhari to remove petrol subsidy before May 29, 2023
She said the Nigerian government would remove the controversial petrol subsidy before Buhari leaves office on May 29, 2023.
Daily Trust reported that she attributed the delay in removing the petrol subsidy in the Petroleum Industry Act (PIA) 2021 to the 2023 general elections and population and housing census.
Ahmed attributed the delay in removing the subsidy, as provided for in the Petroleum Industry Act (PIA) 2021, to the 2023 general election and the forthcoming national population census.
Ahmed stated that the cost of subsidy per litre of petrol is between N350 to N400, saying that Nigeria spends about N250 billion monthly on Petrol subsidies.
Per the Minister, subsidy removal was a challenging political and economic decision for the Buhari government.
She said subsidy removal is almost a consensus decision in Nigeria. People now believe that subsidy is not serving the people it was meant to help and that its high cost burdens the government with excessive government deficits.
Ghana removes fuel subsidy as Nigeria sets June date to end subsidy
Legit.ng reported that the Ghana Petroleum Authority (NPA) has announced that it has ended support for petrol in the country.
The subsidy removal is part of Ghana's implemented regulatory steps to ensure stability across its downstream sector.
Ghana's Chief Executive Officer for NPA, Abdul Hamid, disclosed the information in South Africa at the ongoing Africa Refiners and Distributors week 2023.
Source: Legit.ng