"No Old Notes Yet From CBN": Banks Ration Cash as Supreme Court Suspends Withdrawal Limit
Commercial banks have revealed why they have kept the withdrawal limit at N20,000 daily
They say they are short of the old notes as they have not received any new allocation from the CBN
Bank officials say they are not sure the apex bank still has the old notes in its vault
The Central Bank of Nigeria (CBN) is yet to release old notes to Deposit Money Banks in compliance with the Supreme Court order.
The development may be considered odd because the apex bank has said it has mopped up many old notes in circulation.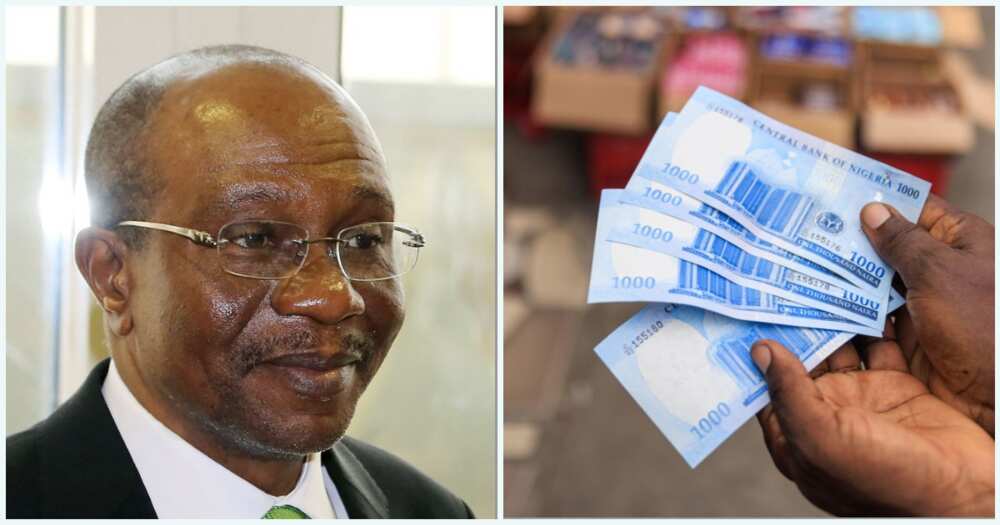 Banks wait for old notes from CBN
The situation has disadvantaged commercial banks, as customers besiege them to demand cash.
In a press release on Monday, March 13, 2023, CBN's spokesman, Isa Abdulmumin, stated that commercial banks in Nigeria had been asked to abide by the Supreme Court ruling of March 3, 2023, which extended the validity of old N200, N500, and N1000 notes to December 31 this year.
The directive followed a statement by the Presidency which said President Muhammadu Buhari had asked the CBN Governor, Godwin Emefiele, and the Attorney General of the Federal, Abubakar Malami, not to obey the court order.
But reports reveal that the bank has yet to receive the old notes from the apex bank, leading to them rationing cash.
A banker with Ecobank, who spoke anonymously, told Legit.ng that they are yet to get any old notes despite CBN's directive.
Bank staff stranded at CBN office waiting for old notes
"This is 48 hours after CBN directives, but we have not received any allocations. Our staff has been at the CBN office since Monday, the same thing with other banks," she said.
She stated that the money being dispensed by Ecobank and other commercial banks was already in the banks' vaults.
"We have kept these notes since February in anticipation of this sort of thing," she stated.
When asked if she is sure the CBN would release the old notes, she said that feelers from the apex banks indicate that the old notes may have been destroyed.
"What might happen is that CBN might reprint the old notes or issue the new ones as per the Supreme Court judgment."
However, findings reveal that commercial banks have begun dispensing the old notes but have maintained CBN's approved withdrawal limits.
Supreme Court nullifies CBN's cash withdrawal limit, calls it illegal
Legit.ng earlier reported that the Supreme Court has said that the cash withdrawal limits set by the Central Bank of Nigeria (CBN) violate Nigerians' rights.
The seven-man panel, which extended the validity of the N200, N500, and N1000 old notes, declared that the CBN was wrong in imposing the limit on Nigerians.
According to a Premium Times report, the apex court stated this in the suit challenging the Federal Government's withdrawal of the old N200, N500, and N1000 banknotes from circulation.
Source: Legit.ng